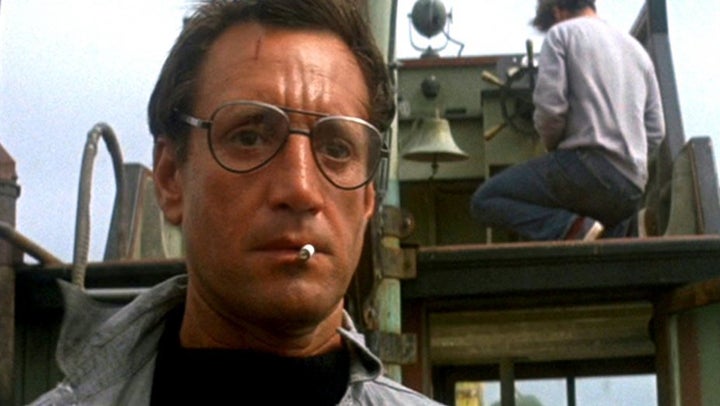 We're gonna need a bigger Netflix account.
That doesn't make sense, but "Jaws," "Jaws 2," "Jaws 3" and even "Jaws: The Revenge" are leaving Netflix in March, and that doesn't make much sense either.
Here's the rest of the list. Prepare for "Jaws" to drop.
"Jaws"
"Jaws 2"
"Jaws 3"
"Jaws: The Revenge"
"Justice League: War"
"Justice League: The Flashpoint Paradox"
"Keeping Up Appearances"
"Monarch of the Glen" (Seasons 1–7)
"National Lampoon's Animal House"
"Robin Hood" (Seasons 1–3)
"Survivors" (Series 1–2)
March 2
"Black or White"
"Sweetwater"
March 3
"Bill & Ted's Bogus Journey"
"Misfire"
"Web Junkie"
March 4
"Entertainment"
"I Dream of Wires"
"Otto the Rhino"
"Seashore"
"The Discoverers"
"The Nanny Diaries"
March 5
"Food Chains"
"Jail Caesar"
"The Days to Come"
"Two Hundred Thousand Dirty"
March 6
"Pit Stop"
"Rigor Mortis"
March 7
March 8
"Love at First Fight"
"The Starving Games"
March 15
"Boy"
"B for Boy"
"My Girlfriend's Boyfriend"
"Sushi: The Global Catch"
March 16
March 23
"Love Me"
"The Invincible Iron Man"
March 25
"All Stars"
"Pup"
"The Perfect Wedding"
March 27
March 28
"Erasing Hate"
"The Kingdom of Dreams and Madness"
March 29
"6 Guns"
"Detropia"
"I Melt With You"
"Mega Shark vs. Mecha Shark"
"The Life and Crimes of Doris Payne"
See what's new on Netflix in March 2017.
REAL LIFE. REAL NEWS. REAL VOICES.
Help us tell more of the stories that matter from voices that too often remain unheard.
BEFORE YOU GO
PHOTO GALLERY
2016 Movies Available On Netflix