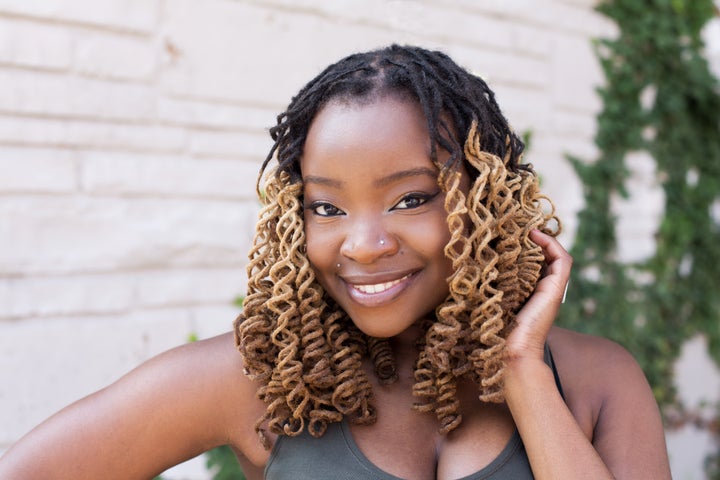 Every other week I send my aunt in England photos of my outings so that:
She knows I'm still alive;
She can provide her hilarious commentary that makes her an honorary member of the 'shade brigade.'
This time around, she was sitting next to her client, an 86-year-old white woman. She pivoted her screen to show her my photo, and her client replied in shock, "Is that her hair? How can an African have such beautiful hair?"
Let me reiterate again that she is 86 and happens to be British, and based on what I've heard from my aunt she likely still calls my country, Zimbabwe, by its colonial name Rhodesia. But alas, she called my hair "beautiful" and that's all I chose to take away. Funnily enough, I've received comments like this from people of all ages and races, even my peers. People are shocked that something so beautiful could come from someone like me.
People are so shocked that something so beautiful could come from someone like me.
When I decided to walk down this yellow, shea butter brick road to start my locs, I had no deep reason to do so other than to look different. The person who resembles me (read: my twin sister) already had an Afro and I wanted a different style that I could easily maintain myself.
Six years, three months and three days ago, I stood in front of my mirror and cried. I had thin strands of hair fighting to get loose from the loc formation my friend twisted them in. Every day for a few months, me and my best friend who also started her locs with me, put on a hat and went to work, covering the little buds sprouting from our twists until they started "looking like something." People at work didn't get what we were doing but I had a hair partner-in-crime to go on the journey with so it was just fine. It was a time when people didn't quite love locs the way they do now, faux locs weren't a "thing." So I admit it, I didn't love them then but I sure do love them now. 
It took some getting used to, a lot of research, and experiments with hair tutorials, curl rods and gels. I look back at some photos and cringe a bit – thanks Facebook memories – but I'm just happy I gave it an earnest try. In fact, I'm still trying. The longer my hair gets, the more I find new ways to show that I'm still in control of the crown that I wear. The hair whisperers over at Loc Lov salon in Washington, D.C. have helped me keep my hair healthy, teaching me key maintenance tips to keep my locs growing. When I asked for a bold, new color, they used an organic color system, which meant blonde with no breakage.
What I love the most about having natural hair is that I really don't overthink it. I re-twist my hair every four to six weeks and probably spend $300 on my hair the entire year. I'm watching my hair grow down my back and can't wait to explore more colors and styles. After experimenting with perms and braids and twists, I found my natural hair stride through my locs. 
Today, I stand in the mirror and sometimes in front of cameras, beaming with pride at my mane with its hues of brown and gold, either curled up or styled straight down to perfection. A homeless man once stopped in his tracks while asking for money so he could tell me "your hair is beautiful, sis." From my local bus driver to the mailman and even my favorite singers, I've received more than my fair share of compliments and questions about my hair. And I answer them. Yes I wash my hair, no my locs don't break off and of course I can still swim. And yes, people have asked to touch it, but if it helps them accept and understand something they normally wouldn't, then I volunteer as tribute.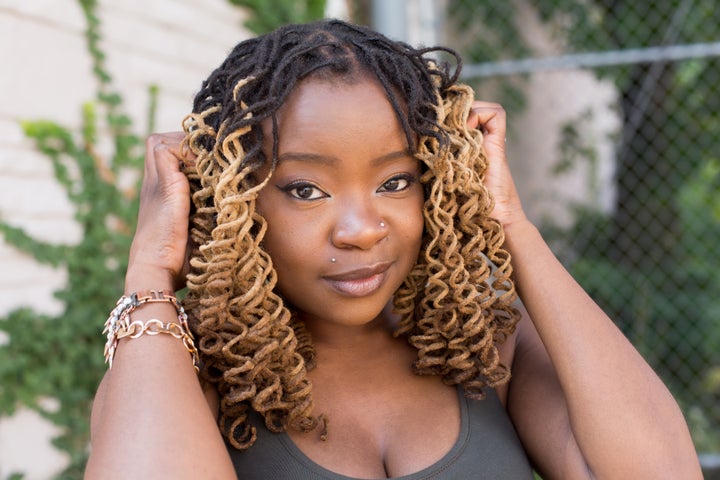 As much as natural hair is something that I thought was personal, its impact is everpresent in entertainment, our classrooms, the news and even work. Unless you've been living under a rock, you may have noticed that there's a lot going on in the world. Call it what you must – racism, ignorance, bliss for some, or just pure foolishness – it's hard to ignore the violence, turmoil and hurt the world is facing. Hair should be the last thing we add to the list, but we just watched several bold, amazing young girls in South Africa protest for the right to wear their Afros. In 2016. A medal-winning gymnast can soar and almost touch the stars, but all we want to know is, 'did she adequately brush her edges today?' In 2016.  
A medal-winning gymnast can soar and almost touch the stars, but all we want to know is, 'did she adequately brush her edges today?'
Historically, our hair has been the way we expressed religion, status, age, ethnicity, and more. Today, our hair is a representation of our freedom. We're slowly making our way back to being free but we keep getting bumped off our natural path by criticism based on fear, misunderstanding and a lack of knowledge. 
We find every reason in the book not to express ourselves freely but hope resides on the other side of our fears. For those still looking for proof that you can in fact "do that to your hair," I found solace in looking at beauties like Franchesca Ramsey, Keisha Charmaine, Loc Crush, Ava DuVernay, Lalah Hathaway, and thankfully so many more during my hair journey. These women boldly wear their crowns and show the rest of us that we can too.
The audacity of someone who looks like me – like us –  to create something so beautiful. What's locs got to do with it? Everything.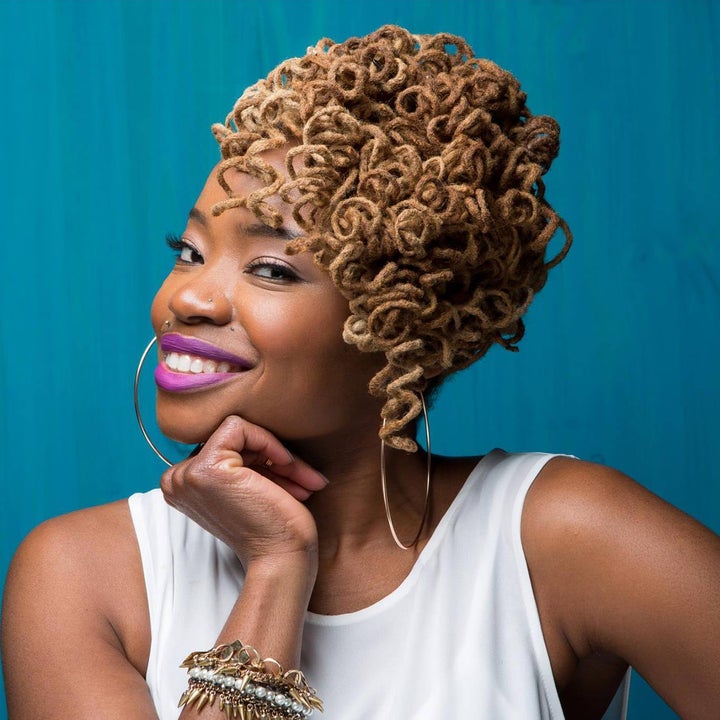 Calling all HuffPost superfans!
Sign up for membership to become a founding member and help shape HuffPost's next chapter