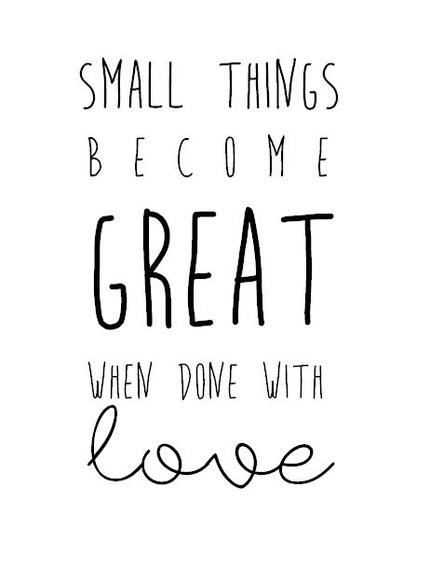 What's love got to do with It?
I can hear Tina Turner singing that line in my head as I write -- let me tell you one thing she got wrong while she was rocking an awesome pair of pants and heels --
Love ain't no secondhand emotion (sorry Tina).
Love is the lubricant that keeps the world turning. It's a feeling... it's an action.
It makes hearts swoon, makes the sun seem to shine brighter, and puts a spring in our step. It's the elixir that heals broken hearts and can transform the hardest of times.
My kiddo works as a nurse in the burns and plastic surgery unit. Even when people hear that they groan and other nurses cringe. She loves it.
She told me of a patient that had both her breasts removed, how much she liked her and how courageous this mom was. I marveled at how she cared for her so genuinely in the time that she was assigned to be her nurse. I marveled at how she connected so naturally and deeply with her. She did not just care for her wounds, she saw her heart and her spirit... it was inspiring. She truly "saw" her patient: her vulnerability, her pain, her courage, not just as a patient but as so much more.
What struck me as she described her day was that she showed this person love...
In the short time that they spent together she "loved" her patient.
Her patients know when they've been truly cared for to the point that patients, families and other nurses have commented that people are calmer and need less meds when she does the very lengthy dressing changes that burn patients require. That's more than skill -- that's something deeper.
She told me another story of an older man with a mental disability that was crying because his teddy bear was sick so his nurse took the time to put bandages on the bear and even made the bear an ID bracelet. You can call it what you like -- but that's love. Purely professional, but still boils down to the essence of what we know as love.
I will also never hear of these people again... it's a healthy love, made up of both caring and boundaries.
What's love got to do with it?
It has everything to do with it.
Love is...
Truly "seeing" another.
Asking an extra question about someone, instead of walking away.
Being patient.
Being kind.
Love is slowing down to notice someone doing an everyday task and saying thank you.
Being empathic when someone tells us of struggle rather than giving advice or candy coating their pain.
Love is taking the time to show someone you care.
Love is making eye contact and smiling where you could otherwise rush along.
That got me thinking -- what if we spend more time loving one another at home, at work, at the grocery store.
I'm not saying we all have to hug the greeter the next time we go to Wal-Mart (although it might not be the wrong thing either).
Love is about seeing another as a beautiful, imperfect, lovely fellow human being who is worth taking an extra moment to look right in the eyes and smile genuinely at them.
It's poking your head in a coworker's office and letting them know how much you appreciate them.
It's spending five minutes more putting your wee ones to bed so we can really listen to what they have to say.
It's hugging your beloveds for a few more seconds.
Love is lingering over dinner and not rushing to reply to a text, clean up or rush off to the next activity.
Love does lubricate an otherwise rusty, creaky world. Be the elixir that brings life, relieves suffering, brings joy and lets another know they matter.
Spend some time loving more this week... you won't regret it
(If you do hug the greeter at Wal-Mart -- I want to hear all about it!)
Calling all HuffPost superfans!
Sign up for membership to become a founding member and help shape HuffPost's next chapter