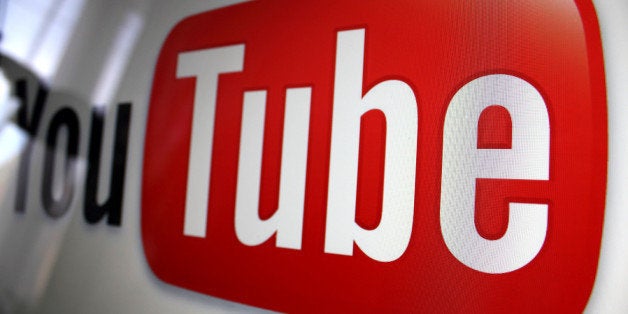 Over the years, I've worked with nearly 100 clients spanning the nonprofit, government, and for-profit sectors. Though marketing goals varied, one thing always held true: story is critical to their success. In fact, brands today dedicate whole departments to the creation and distribution of story-based content. And since YouTube is currently the second largest search engine in the world, engaging 81% of U.S. Millennials (ages 18-34), today's brands are quick to leverage video in their storytelling.
Nonprofits have been slower to adopt video, which is unfortunate, because video is particularly valuable for this sector. In fact, a recent study by Millward Brown Digital and Google found that donors often watch nonprofit video before giving a gift. Additionally, those who give money to charity are much more likely than the public to visit YouTube, with significantly more donors visiting the site each year.
In other words, YouTube holds great potential for nonprofits to engage younger demographics, increase visibility in search, and drive revenue via donations and monetization. So why are only 13% of nonprofits ranking video as a "very important" communication channel?
Barriers to Nonprofit Success
The issue is one of resources. Traditional fundraising methods (cold calls, events and meetings) are time-intensive, and digital fundraising methods (social media, video and email marketing) require an ever-evolving strategy. As a result, nonprofits - which are continually challenged to keep overhead percentages low - are often torn when it comes to where to invest their resources. They simply don't have the time or expertise to manage YouTube effectively.
Amber J Lawson, CEO of Good Amplified, first became aware of this issue while working on her annual fundraising event, Comedy Gives Back. In running the 24-hour live-stream, Amber J observed that only some of the participating nonprofits were leveraging content and partners successfully. Many others were lagging behind.
Later, she observed another issue: A friend's daughter was diagnosed with a rare disease, but the family was unable to locate information about it online. Though video content existed, it wasn't showing up in search.
Amber J realized how greatly nonprofits would benefit from a better understanding of video creation and YouTube optimization. To fill the need, she founded the first and only Multi-Channel Network (MCN) committed to nonprofit storytelling on YouTube.
What's an MCN & How Does It Work?
An MCN is a back-end network of YouTube channels that all come together, leveraging their collective audiences to drive views, engagement, and monetization. Though there are a lot of MCNs out there, until now, none exclusively serviced nonprofits.
When a nonprofit becomes part of Good Amplified's MCN, its YouTube-certified team members begin managing the channel's back-end. This entails titling, tagging, playlisting, creating calls-to-action, annotations, and more. The changes are designed to not only attract and engage current subscribers, but also to increase the nonprofit's reach by getting the videos picked up by YouTube's algorithm. When appropriately optimized, even videos that are several years old can gain significant traction. As a result, nonprofits see increased views (awareness), subscribers (prospective donors), engagement (donor retention), and donations (revenue). Perhaps best of all, the success of each individual nonprofit contributes to the overall MCN's growth, thereby serving as a benefit to each and every one of its members.
This success is further amplified when YouTube influencers (celebrity content creators with large and loyal followings) get involved. Because of this, Amber J assembled a trusted advisory board of YouTube influencers, which she'll continue to expand down the line. She sees great opportunity for significant social impact as more celebrities identify and advocate for causes they care about.
In explaining YouTube marketing, Amber J recommends that content be organized according to YouTube's "Hero, Hub, Hygiene" framework:
Hero encompasses an organization's tent-pole events and campaigns.
Hub includes evergreen content surrounding an organization's mission.
Hygiene consists of the content for which an audience is actively searching, e.g. "how to" videos that relate back to the organization's services.
What's more, consistency is critical: it's best to post at least one short video each week, even if recording via iPhone. Why short? YouTube pays significant attention to a metric called "Watch Time" to determine a video's value to its viewer.
Additionally, nonprofits can see great success by experimenting with monetizing content. In YouTube marketing, there are three ways to directly drive revenue:
YouTube's Nonprofit Program: Once approved, a 'Donate' button is enabled for the channel, and the nonprofit is able to link off the YouTube platform, directing traffic to their own domain.
Brand Partnerships: When considering a nonprofit partnership, companies find great (monetary) value in a nonprofit's distribution and donor base.
A Nonprofit's Success Story
Make-A-Wish Foundation, a large nonprofit dedicated to granting wishes to children diagnosed with life-threatening medical conditions, began working with Good Amplified in March 2015. Their focus was not only on attracting new donors, but also, deepening the commitment of their existing database. Since then, they have increased their views by 54%, minutes watched by 70%, and subscribers by 80% (to almost 50,000 subscribers). They also credit YouTube as the most effective and efficient way to reach their younger targets; the median age of their YouTube subscribers is ten years younger than that of their other social channels.
To learn more, I connected with Jono Smith, Make-A-Wish Foundation's Director of Brand Marketing & Digital Strategy. He estimated that the organization currently spends 20 hours/month on video storytelling, and reports particularly high success with videos featuring celebrity wish granters. When asked about general obstacles nonprofits encounter in marketing their work, Jono replied, "One of the biggest marketing mistakes nonprofit brands make is to play the role of the hero of their stories. As a sector, we need to evolve to make our donors the hero of our messaging and storytelling while we focus on being the mentor of our stories. This subtle shift empowers donors by focusing on the difference they are making, and what they are helping the organization to achieve."
As the value of video storytelling continues to grow, Good Amplified will act as a meaningful resource to nonprofits looking to expand and deepen their relationships with their donors. What's more, the company serves as a great model for those who are working to identify innovative ways to better the world. Amber J saw a problem in the social sector, and built a company where the success of each individual member would contribute to a greater social good - an end goal to which every company should aspire.
Related
Popular in the Community