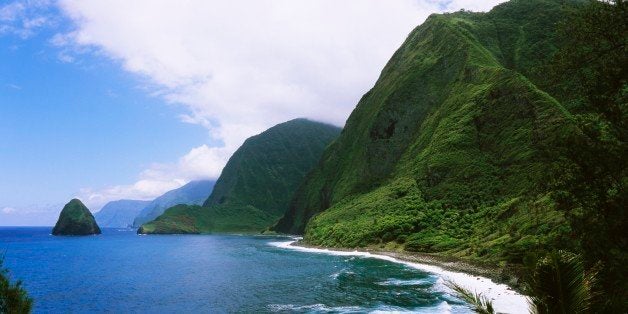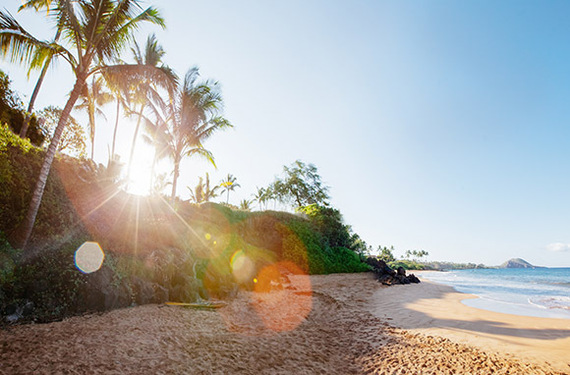 Let's face it: Any year is great for a Hawaiian getaway, but 2015 brings some big hotel openings, renovations, and new cultural excursions that sweeten the deal. And on top of all that, new airline service to one of Hawaii's last hidden-gem islands makes this the year to travel to the Aloha State. Here are some grand plans on the horizon for Hawaii.
One of Hawaii's bigger announcements for 2015 is that Oahu is getting a sparkly new luxury hotel. The former JW Marriott Ihilani (located next to Disney's sprawling Aulani Resort) is going to get not just a face-lift but a complete overhaul before it makes its debut as the Four Seasons Resort Oahu at Ko Olina. The project, estimated at half a billion dollars, includes brand-new guest rooms, public spaces, swimming pools, and a residential tower. It will be the first Four Seasons on Oahu (although the upmarket brand currently operates resorts on Maui, the Big Island, and Lanai). This opening will help push Oahu back in the market for the luxury travelers and honeymooners who tend to seek out those other islands' quieter, less peopled pleasures.
And on the island's fabled North Shore, the Courtyard by Marriott Oahu North Shore (opening in May 2015) is a more wallet-friendly option for surfers seeking the Banzai Pipeline on a budget. The hotel will be located adjacent to the cool (and informative) Polynesian Cultural Center in Laie.
Aside from Oahu's brand-new builds, a number of resorts across the islands are ringing in 2015 with renovations. Some notable ones:
• The iconic Turtle Bay Resort on Oahu's North Shore completed eco-friendly resort-wide renovations that include an 11,000-square-foot organic Nalu Kinetic Spa as well as a whole slew of new activity options, including ever-trendy stand-up paddleboarding.
• A former private club on 15 acres of Maui's prettiest countryside, the very upscale Hotel Wailea just got a big upgrade, with a new pool, luxurious cabanas, and an apothecary bar (with house-made sodas and syrups made from local fruits).
• Another luxurious Maui redoubt, the Grand Wailea, a Waldorf Resort, is getting a tech-focused refresh in its 780 guest rooms, meeting space, and spa as well as new televisions, LED lighting, and a fiber-optic Wi-Fi upgrade throughout the resort (so you can stream Netflix while you bob in the new pool).
• In cool tech news, the Four Seasons Resort Lanai at Manele Bay introduced new RFID-wristband technology for room access (better than keeping room key cards on your person when you consider all the snorkeling, surfing, and horseback riding you can do on-site).
One of Hawaii's greatest features is that you really don't have to do much of anything once you're on the islands: Simply flopping on a beach with a mai tai will do. But if you're thirsting for cultural activity, 2015 brings some key additions to your must-do list:
• To commemorate its 125th anniversary, Honolulu's Bishop Museum will premiere CHANGE: 125 Years Through the Eyes of Bishop Museum, an exhibit that explores Hawaiian history and its modern changes through photos and interactive activities.
• The National Tropical Botanical Garden on Kauai (which is one of my favorite things to do in Hawaii) will debut an 800-foot self-guided tour that tells the story of Earth's 450 million years through plant life.
• Coral Crater Adventure Park will open up, bringing family-friendly zip lines, off-roading excursions, and climbing walls to Oahu.
• Shoppers, rejoice: West Oahu will break ground on a 1.4 million-square-foot mall with some 150 shops, restaurants, and entertainment offerings.
Molokai may be the last undiscovered spot in Hawaii. The tiny island of 8,000 full-time residents is completely free of mega-resorts and fine-dining restaurants. Instead, it's a haven for backpackers, snorkelers, and tourists seeking truly off-the-beaten-path experiences with plenty of traditional Hawaiian flair. Part of its mystique remains because it is so hard to reach: There is limited air service, and ferry rides can be long and rough.
But new air service opens Molokai's doors just a bit more: Mokulele Airlines introduced new routes to the island from both Oahu and Maui via nine-passenger Cessna Grand Caravans. Additionally, Makani Kai Air expands its Molokai charter service by offering three more daily round-trip flights between Honolulu International Airport and Molokai on Sundays and four more on Fridays.
Is it likely that Molokai will go the way of little Lanai, the island that Oracle CEO Larry Ellison bought in 2012 for $500 million? (He is pouring money into the island's infrastructure and hoping to kickstart a sustainable tourism community there.) Most people say no: Molokai has always been able to maintain its isolationist spirit even in an island chain that is constantly undergoing change. But its unexpected charms are worth a visit, and new air service makes it a bit easier.
A Hawaii tourism official once joked to me that she was going to start a website called DoesSouthwestFlytoHawaiiYet.com. As of press time, that website (sadly) doesn't exist--nor does Southwest service to Hawaii. Rumors continued to fly in 2014, and last we heard was back in July, when CEO Gary Kelly hinted at expansion plans but said, "We have work to do before we can fly to Hawaii, which I doubt we'll be able to keep a secret." (In other words: "You'll know when it happens.")
From what we've observed going into the early part of 2015, flights to Hawaii remain relatively high-priced but steady. If new service does enter the market, we will gladly welcome lower prices.
Aside from the usual Southwest non-update, there is a smattering of new service around the continental U.S.:
• Hawaiian Airlines will resume its usual seasonal service from Los Angeles and Oakland and will, of course, continue its profitable codeshare with JetBlue.
• Alaska Airlines announced new nonstop flights between San Diego and Hawaii (Big Island) beginning on March 5.
• Beginning this fall, Delta will take off to Hawaii from Minneapolis/St. Paul for the first time, bringing the Midwest that much closer to sunshine and sand.