At the dawn of a new decade New York art dealers appear to be taking a collective walk down memory lane. From the Bowery to Chelsea to 57th Street and the Upper East Side, dealers from Angela Westwater to Franklin Parrasch are reviving the careers of artists once recognized for working with unorthodox materials, and shunning the white cube gallery in favor of alternative, co-op spaces. Many of the artists presented in these shows have been, over intervening years, overlooked. But now, with 10 New York galleries hosting historic exhibits of their work, their re-discovery may be imminent.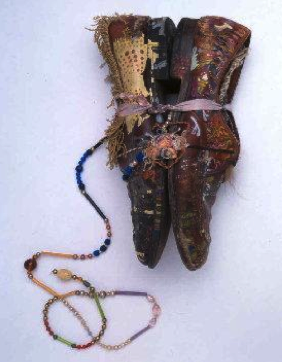 Bruce Conner, Shoes, 1960-1964, shoes, beads, fringe, snakeskin, fur, fabric, goldleaf, and paint, shoe size 10.5D
Having reported on the subject of blue-chip dealers showing deceased artists for the New York Times in 2008, I discovered that, given the limited supply of dead artists' works, a rise in demand would present a potential financial windfall. And while this still remains true, the current proliferation of historic shows also has a couple of notable differences. Not only are a number of the artists on view now still churning out work, their presentation appears to have as much to do with cultural longing as it does with mere dollars and cents. With art these days so often appreciated in terms its investment value, a longing for more rebellious times has become increasingly palpable. Several of the current shows, outlined below, even attempt to resurrect alternative galleries from more renegade times.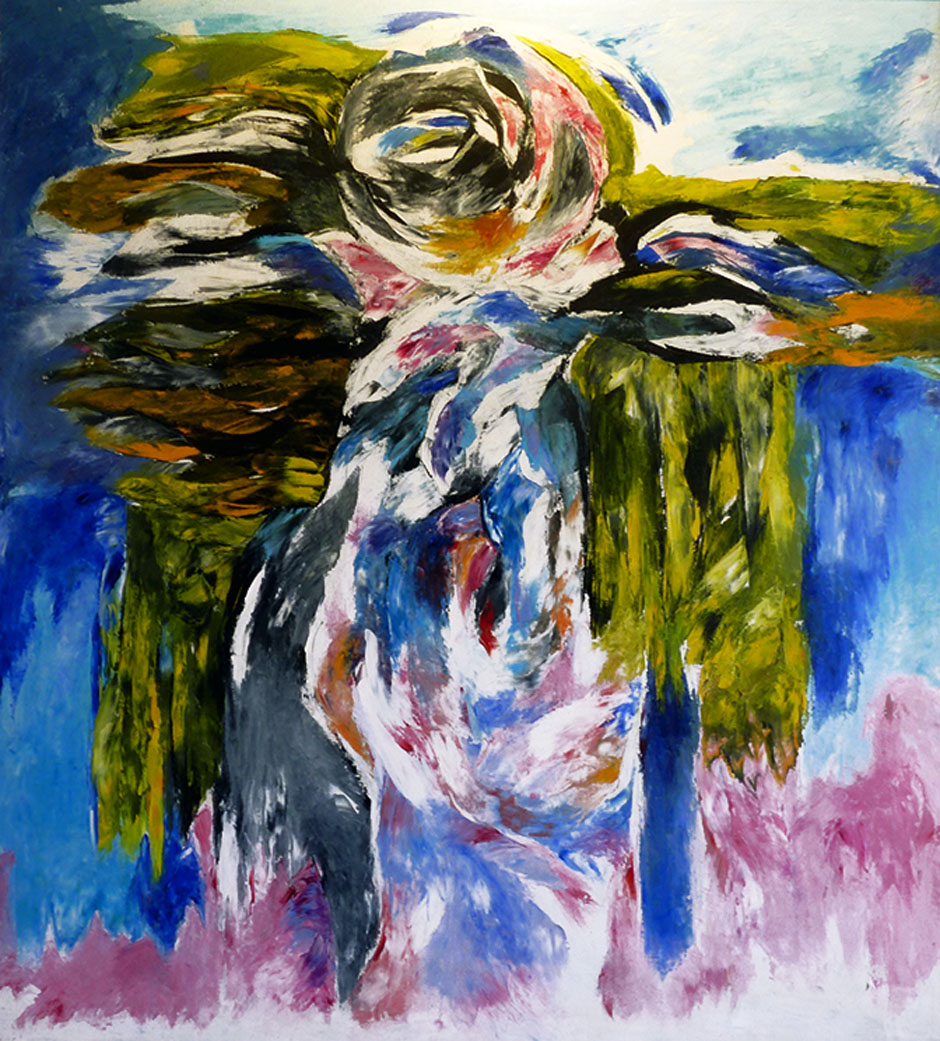 Sonia Gechtoff, The Angel, 1953-1955, oil on canvas, 72 x 67 inches
In Bella Pacifica: Bay Area Abstraction, 1946-1963, for example, Tim Nye and the architect and designer Jacqueline Miro, have attempted to re-create the avant-garde community that emerged in the San Francisco Bay Area after World War II. Their show, which centers on the 6 Gallery, an artist-run cooperative opened in 1954 in a former garage space at 3119 Fillmore Street in San Francisco, opens at David Nolan Gallery, with additional exhibits at Nyehaus, also in Chelsea, Franklin Parrasch Gallery in Midtown, and Leslie Feely Fine Art on the Upper East Side.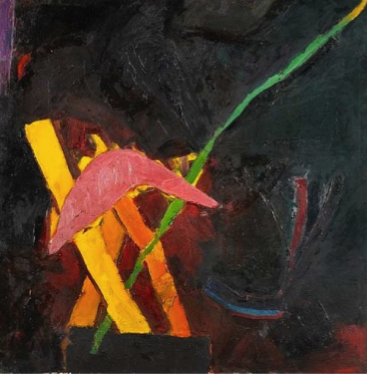 Joan Brown, Al Jolson's Mammy #2, 1960, enamel on canvas, 69 x 69 inches
The press release for Bella Pacifica describes the 6 Gallery as an exemplar of the "restless, carefree and experimental" spirit of the 1950's and 60's. Interestingly, it bears a remarkable resemblance to the press release for a show 112 Greene Street: The Early Years (1970-1974), currently on view at David Zwirner Gallery, which centers on the work of Gordon Matta-Clark and alludes to "the early 1970s desire for experimentation and freedom of expression." Zwirner's show--like Nye's--also focuses on what it dubs as "one of New York's first alternative, artist-run venues."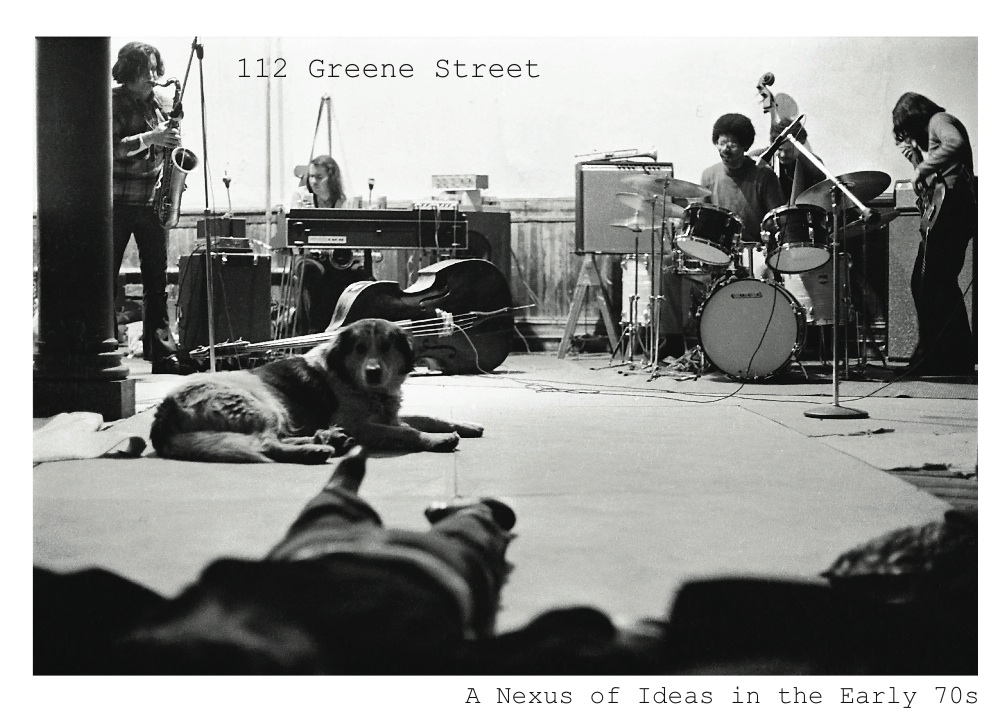 Glazo (Gordon Matta-Clark's dog) with Dickie Landry and friends
Consider a second--completely separate--homage to the same gallery, featuring artists Alice Aycock, Dennis Oppenheim, and Dickie Landry at Salmon Contemporary Project Room, 112 Greene Street: A Nexus of Ideas in the Early 70's, and a pattern starts to emerge.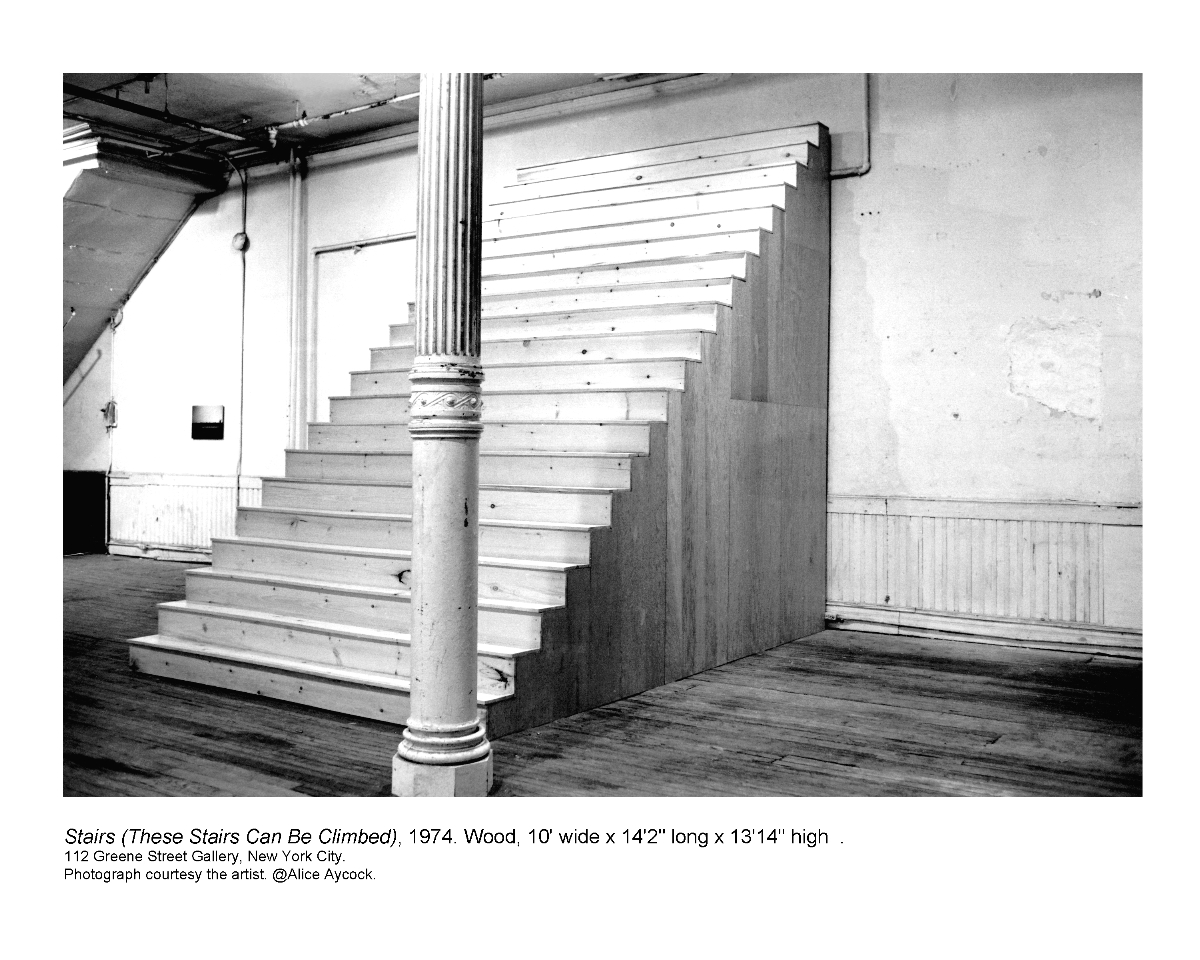 Alice Aycock, Stairs (These Stairs Can Be Climbed), 1974, wood, 10' x 14'2" x 13'14" 112 Greene Street Gallery, NYC, Photograph courtesy the artist @ Alice Aycock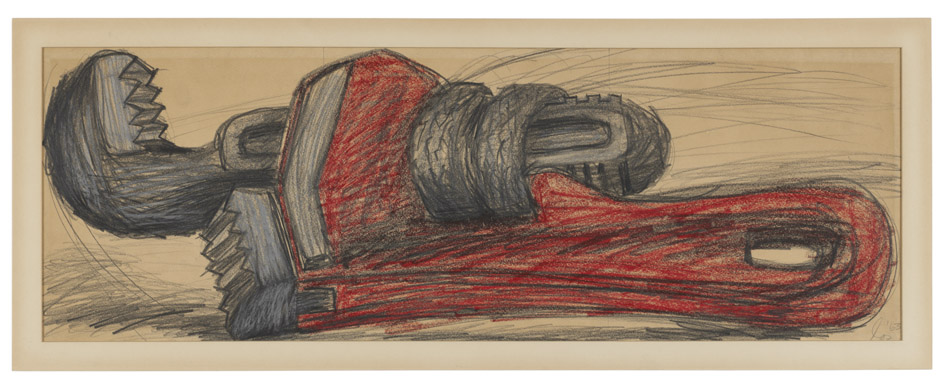 Lee Lozano, No title, 1963, Graphite and crayon on buff paper 9 7/8 x 28 7/8 in
© The Estate of Lee Lozano, Courtesy Hauser & Wirth
As Helen Molesworth, chief curator at the Institute of Contemporary Art in Boston, said about the artist Lee Lozano, who is the subject of yet another historical show, Lee Lozano: Tools, at the Hauser & Wirth Gallery, "In an art world which, for many, is dominated by the logic of art fairs and billionaire collectors, the fantasy of walking away from it all is a powerful one."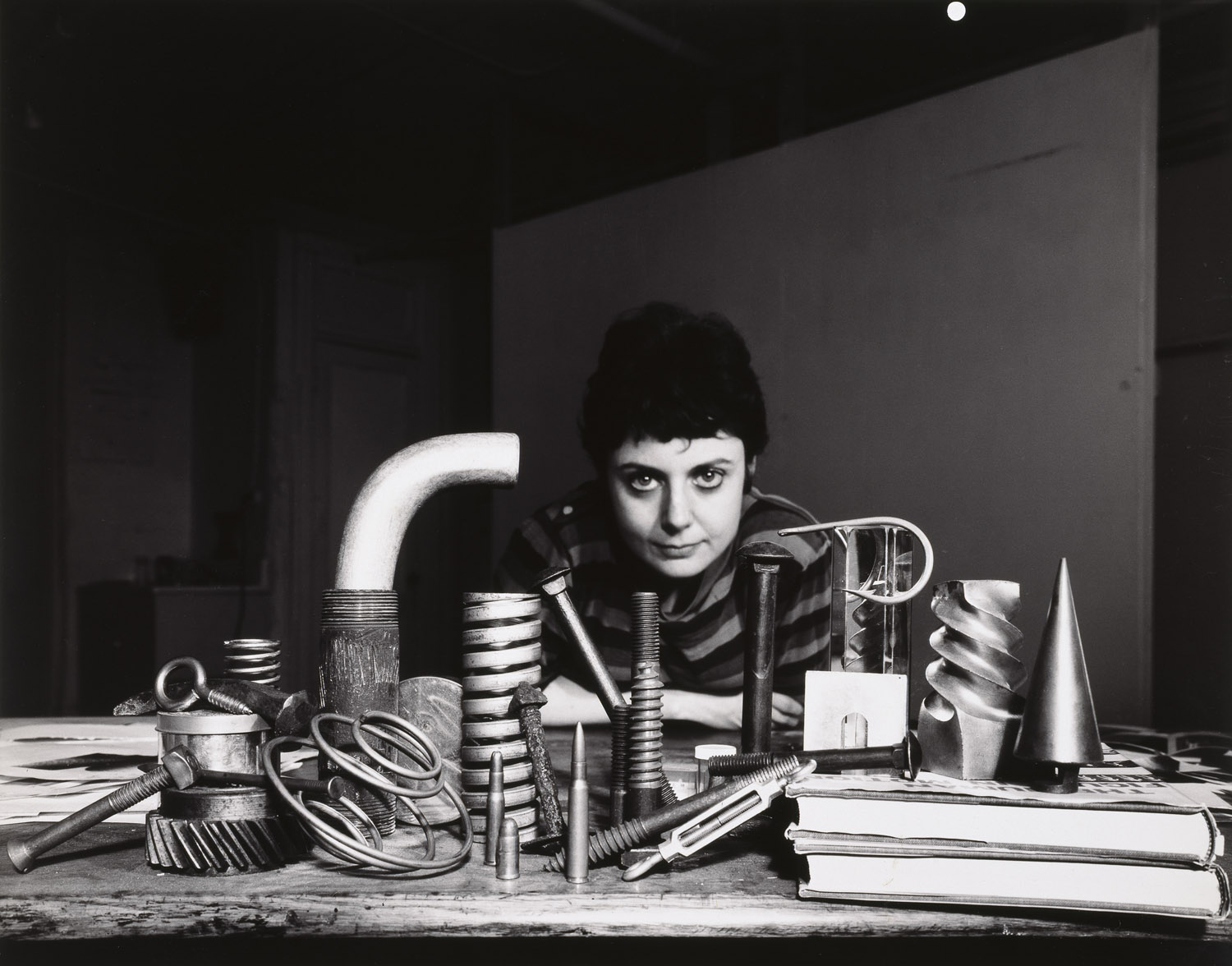 Hollis Frampton, Lee Lozano, 1963, Black-and-white photograph, Collection Walker Art Center, Minneapolis, © Estate of Hollis Frampton
Heinz Mack, to some degree, walked away in 1957, when he began making his metal reliefs, now on view in an exhibit, Heinz Mack, Early Metal Reliefs 1957-1967 at the Sperone Westwater Gallery. In keeping with other dealers' press releases, Sperone Westwater's states that Mack was a founding member of the ZERO group, which "sought a renewal in art amidst the ruins of post-war Germany." Mack, another champion of alternative spaces, installed the ZERO group's early exhibitions in his own studio, which he apparently viewed as "an experimental laboratory."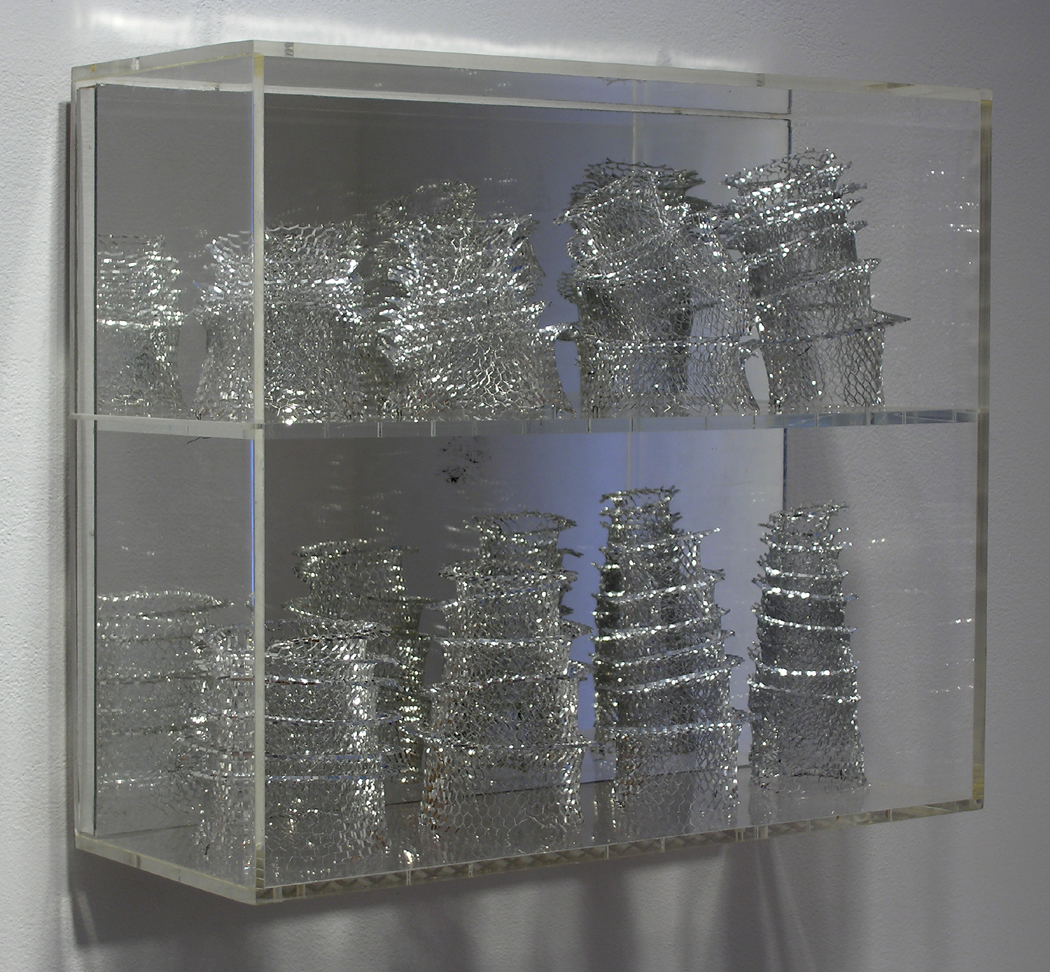 Heinz Mack, Box of Light Spirals, 1966, aluminum, mirror and plexiglas, 12 ½ x 14 ½ x 6 inches, Courtesy Sperone Westwater New York
Fast-forward a decade and Michelle Stuart: Works From the 1960's to the Present, at Salomon Contemporary and Leslie Tonkonow Artworks and Projects, touts the artist's pioneering use of nontraditional, organic materials, and was recently deemed "a quiet standout," by critic Linda Yablonsky in Artforum's diary.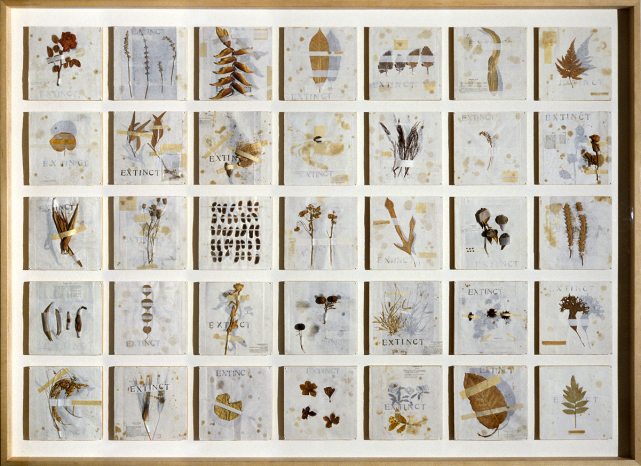 Michelle Stuart, Extinct, 1992, plants, seeds, hand-printed rice paper, pine supports, 70 x 95 inches
This trend toward mind-bending art begs a question. Are curators, artists--and even top-of-the food chain dealers and collectors all craving a bit of wildness? Are we fantasizing that these defiant artists will throw a wrench--thanks Lee--into our current market-driven industry? If everyone agrees, yes, the irony, naturally, is that the usual suspects--dealers and collectors--stand to make a lot of money. That said, however, the public is also sure to benefit from a stroll through the many New York galleries now offering a window into a past that could well anticipate our future.

Support HuffPost
The Stakes Have Never Been Higher
Related
Popular in the Community