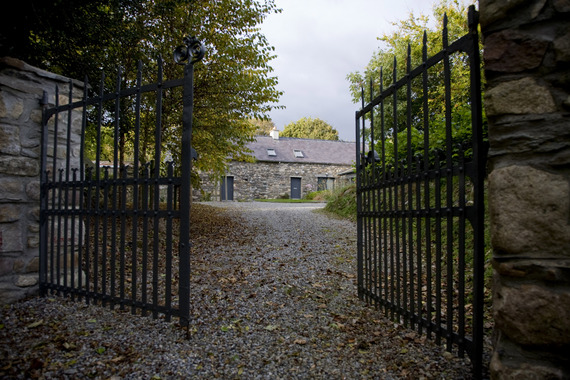 Picture the rolling green hills of the Irish countryside. Now envision a narrow lane winding through meadows of Queen Anne's lace and wavy foxtail grass, arriving at an iron gate that leads to a tranquil enclave of stone cottages amidst lush gardens.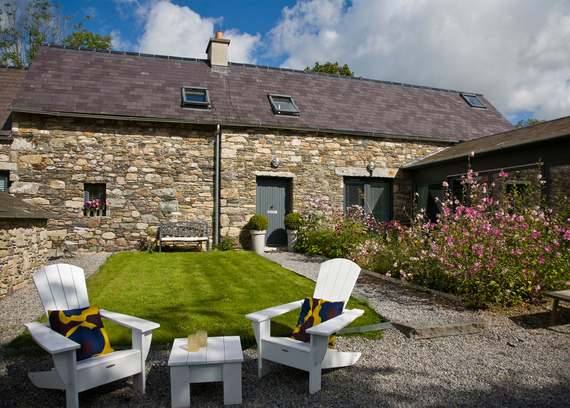 Irish designer Patrick McCarthy has transformed the Clochán, a small cluster of ancient stone buildings dating back to the seventeenth and eighteenth centuries, to give them new life as a home away from home for visitors to Ireland. It's the perfect setting for a family reunion, a wedding, or even a film. Or if, like me, you want a cozy place to come home to while you explore the gardens and castles and the wild Atlantic coast in the counties of Southeast Ireland.
As a designer, I am fascinated by hotel properties that have successfully preserved centuries-old historical architecture and transformed their interiors with contemporary furnishings and modern conveniences. With extraordinary vision, McCarthy has done exactly that.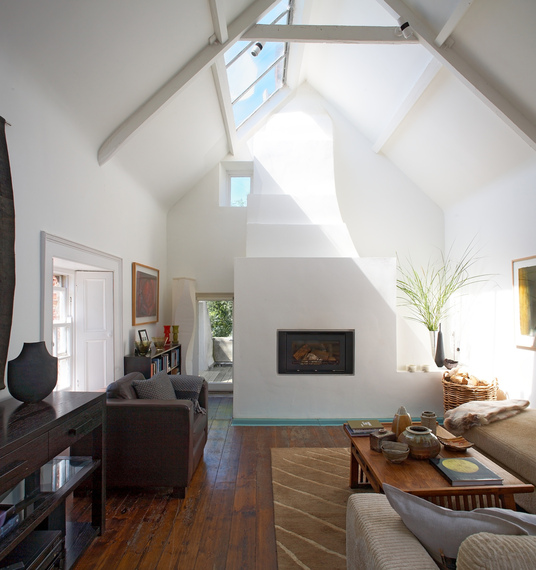 I spoke to McCarthy recently about his inspiration for Ballilogue:
"The story of Ballilogue is very much to me one of Irish rural tradition. The people who farmed here, played cards in each other's thatched cottages, baked soda bread in cast iron bastibles on open fires, are long since gone. Could they have imagined, those generations of people who raised their families here, that Ballilogue would someday be re-imagined as a welcoming retreat for guests from all over the world?
The initial renovations came about as a labour of love and a passion for preserving what was a rare example of an untouched 'Clochán,' or stone village, in the County Kilkenny countryside. I wanted to ensure that the Irish vernacular architecture would be carefully preserved.
I had returned to Ireland from living in New York, where I was a menswear designer, and bought the series of buildings, consisting of farmhouses, barns and sheds, with their red and rusted galvanized roofs, original blue banger slates, and granite and stone walls. Then I spent the next fifteen years restoring the Ballilogue Estate -- honoring it's past by conserving the ancient stone architecture, and providing each unique structure with contemporary and stylish interiors. A playful mix of color and light, with art and furnishings from innovative Celtic artisans, provide just the right balance of new to the old."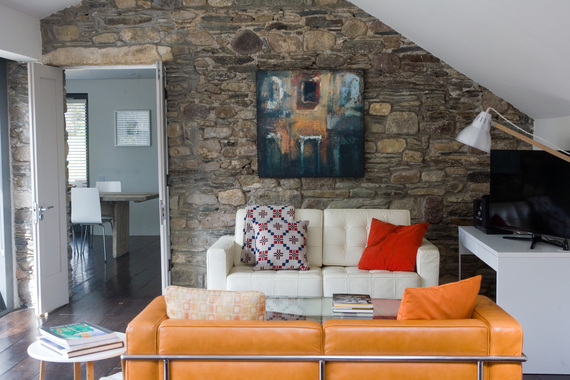 And so, as in the quote from Shakespeare's, The Tempest, what is past is prologue: three crumblings outbuildings were combined to create a spacious four-bedroom lodge, and a traditional stone farmhouse and two-story barn have been converted to light-filled contemporary residences, all retaining the charm of the original dwellings. Exposed stone walls provide a warm backdrop to sophisticated furnishings and artwork. And what was once a dairy barn is now a dreamy space for weddings, private parties, and yoga retreats.
To see what the homes looked like originally, you need look no further than Mrs. Meaney's cottage, built in the seventeenth century. Mrs. Meaney's family lived there and farmed the land for centuries, and her cottage has been maintained on the property as a museum.
Her Irish dresser, once filled with plates and crockery, and the settle bed that had served as a table during the day, now display the exquisitely designed and carefully curated collection of handmade blankets, cushions, pottery, and glassware that are used in the lodgings and can be purchased both there and online.
Going a step further in sustaining the history and identity of the location, McCarthy has worked with Celtic artisans to design hand-woven blankets, throws and cushions from Donegal and Wales, ceramics and glazed pots from Cornwall and Brittany, and hand-blown whiskey glasses from Kilkenny, Ireland.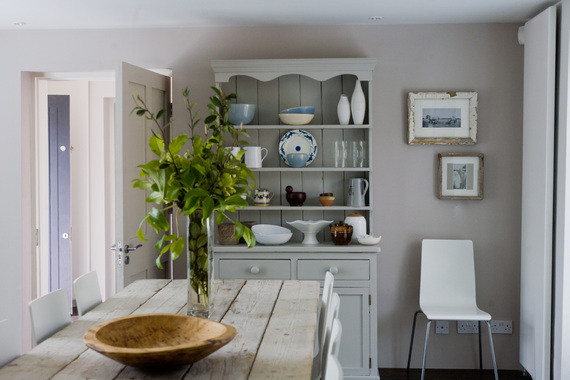 In my travels around the world I've stayed in countless historical properties that have been refashioned into boutique hotels, but Ballilogue holds a special place in my heart. Maybe it's the inspiring attention to detail in the design, or the congenial proprietors who have since become friends. But then again, maybe it's just the memory of the tranquility of the Irish countryside, where the hush is only occasionally interrupted by the trill of a wren or the deep moo of a contented cow.