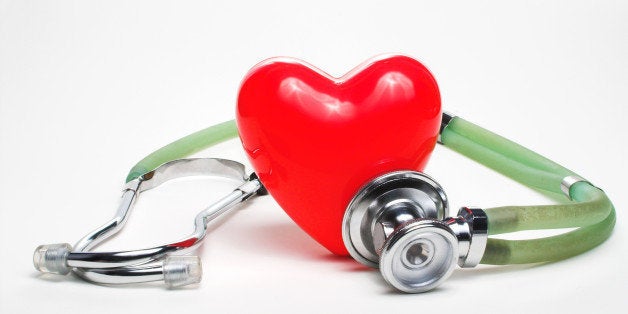 Valentin Fuster, M.D., Ph.D.
Director of Mount Sinai Heart, and Physician-in-Chief of The Mount Sinai Hospital
Americans love salt -- the primary source of sodium in our diet. A new research study published in the New England Journal of Medicine found that we consume an average of 3.6 grams (g) of sodium a day -- 80 percent more than the 2.0 grams recommended by the World Health Organization. (The "Dietary Guidelines for Americans," 2010 recommends a daily limit of 2.3 grams) The problem is that high sodium intake appears to be one of the main contributors to hypertension, or high blood pressure, the top risk factor for cardiovascular disease (CVD) worldwide, followed by cigarette smoking. Globally, CVD kills more men and women than any other cause.
The study indicates that despite vast scientific evidence, the critical need to reduce our daily salt intake has been ignored around the world. Researchers, who analyzed data from 187 countries, reported that more than 1.6 million cardiovascular-related deaths per year (including nearly 58,000 in the United States) can be attributed to sodium consumption above 2.0 grams per day. Almost no country or region is immune. Salt is fueling the global hypertension epidemic.
Salt Is Essential, But Too Much Is Bad News
Salt in itself is not bad, as our bodies require a small amount (180 to 500 milligrams per day) of sodium to function -- far less than the recommended daily limits. But a diet containing too much sodium can cause your body to retain excess fluid, which increases the pressure of blood pumping through your veins and arteries. The intake of salt also affects the body's hormonal system and can lead to vasoconstriction, or narrowing of the arteries. Both mechanisms cause high blood pressure, which, in turn, can lead to heart attack and stroke.
In developing countries, most excess salt consumption comes from cooking. For instance, in an ongoing study of hypertension in Kenya, led by Rajesh Vedanthan, M.D., MPH, Assistant Professor of Cardiology at the Icahn School of Medicine at Mount Sinai, we have observed the custom of using salt (instead of refrigeration) to preserve food and then cooking that food with additional salt. In the U.S. and other developed countries, however, the main culprits are processed foods and restaurant meals.
Food Industry Regulations: The Best Weapon
Lowering our nation's daily sodium intake by reducing the salt in food products is our greatest challenge in the fight against cardiovascular diseases. Nearly 50 percent of Americans' daily sodium consumption comes from eating bread, processed meats, pizza, soups, sandwiches, snacks, and cheese. And, according to the U.S. Department of Agriculture, between 2007 and 2008, less than 25 percent of people had a daily salt intake of the recommended level of 2.0 grams.
Similar to the battle against tobacco products, the main issue we now face is trying to regulate the food industry. The best thing the federal government (and, indeed, governments worldwide) can do to protect the health of our populations today and for generations to come is to heed the strong body of scientific evidence demonstrating the dangers of excess salt consumption, and enact laws to limit the amount of sodium allowed in processed foods and restaurant fare.
What You Can Do
On a personal level, there is much individuals can do to reduce the amount of sodium they take in, thereby lowering their risk for high blood pressure and protecting their own health. It can be difficult to know just how much salt you are consuming each day. Several online resources -- such as the American Heart Association's "Sodium & Salt" site and this fact sheet from the Centers for Disease Control and Prevention-- offer guides to help you determine whether your diet is too generous with the salt, and tips on how to cut down. In general, to avoid consuming excess sodium:
• Try to cook with a minimal amount of salt;
• Don't add salt to your food at the table;
• Cut down on eating out;
• And, most importantly, avoid eating processed foods.