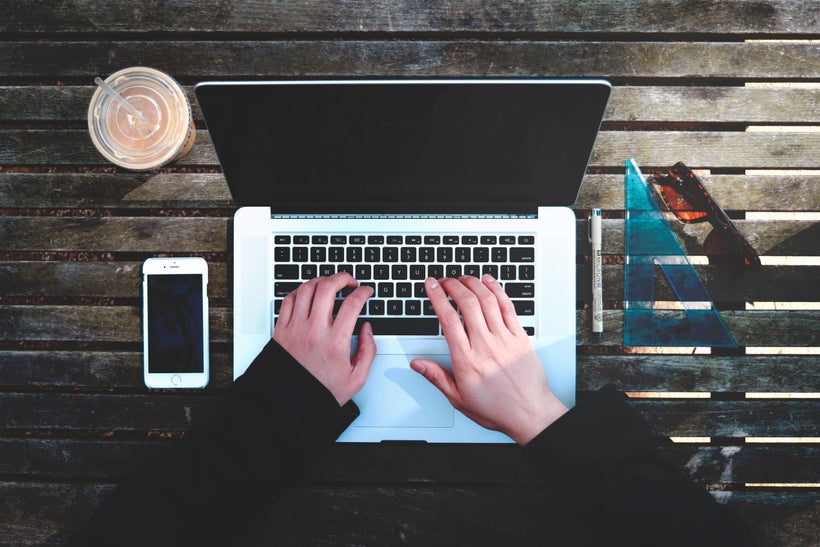 The first thing editors ask when I pitch a story is "Who is your audience?" Let me answer that right away. This post is for the professional or semi-professional writer.
When it comes to putting words on paper or moving pixels on a screen, you have practice. You write for your company, or you've already written a blog or blog series. Perhaps you're a ghost writer. Maybe you've written for online publications. You're beginning to feel you might just have a book in you. You might way to try something long form.
Congratulations. You're ready to jump to the next level as a writer and become better known.
I'm betting it's not a lack of material. You're probably writing all the time. You have a notebook full of ideas, a file on your drive called Someday or some other euphemism for "I'll get around to writing a book about this." You're read Elizabeth Gilbert, Seth Godin, and Daniel Pink. You have the motivation. So I ask again, what's stopping you?
Not enough time. Not having the time to write is a compelling argument for not getting enough writing done. But we all know that there is always time to write. Some of us are morning people, some all-nighters. Since you've been writing for a while, you already know that it's not about having hours and hours. It's about having the crucial half hour when you are sharp and the words flow. It's all about habit and consistency. If you pick a time designated for writing and just show up you will win at this. I've blocked off Monday and Saturday mornings for writing. If I get in an hour of work on each of those days it primes the pump for the other days.
My Grammar Sucks If you're worried about grammar, punctuation, or even typos creeping in, join the club. I've found editors to be invaluable additions to my creative team. As I discuss below, great editors are easy to find. Editors come in three flavors.
Content editors. Sometimes also called a developmental editor, a content editor is best brought in early in the writing process. They can help you find the right structure for your book and shape your ideas before you commit deeply to the writing process. Reedsy, a marketplace for writers and editors, is a fine place to look for content editors.
Now, not every book requires a content editor. You may already have a good idea of where you want to go with it, or you may have already written a lot before reading this post. In that case, you'll probably want to hire a copy editor or proofreader.
Copy editors A good copy editor will check for mistakes in grammar, punctuation, and usage. They will test for broken hyperlinks, dig into research, and will suggest fixes. A good copy editor will smooth out the bumps in your sentences. I have found great copy editors on Reedsy. Upwork has also been a good resource.
Proofreaders simply check for mistakes and fix them. They will check for broken links but aren't so great at fixing broken sentences. If you think your book manuscript needs more than a light read, get a copy editor.
Will anybody read this thing? Discoverability is a real concern. You want readers. One of the best ways to have your readers come to you is to publish an ebook. Once you've done the hard work of writing, getting your book launched on Kindle seems easy. Amazon's platform is called KDP. If your book is in a Word document, some minimal formatting will shape it sufficiently for a Kindle upload. You can commission a book cover from your favorite designer, or hire somebody on Fiverr, UpWork or Reedsy.
Amazon will expose your work to millions of potential readers, more if you promote it using Facebook ads or using your mailing list. Amazon doesn't charge anything to list your book. When people buy it, your royalties go straight into the bank account you designate.
Smashwords is another terrific ebook platform. Upload your Word document, and Smashwords will process and distribute it automatically to Barnes & Noble, iBooks on iTunes, and a host of other platforms. It's free to list there, just like it's free to list on Amazon, and your royalties go straight into your bank account just like Amazon. Unlike Amazon, however, Smashwords will allow you to set pricing, including making your book free if you want to. Through Smashwords, you can also offer it to libraries at a price you set.
I Want to Publish a Paperback or Hardcover I maintain that your ebook is your best first step. You can work out the kinks in a forgiving digital format that permits easy changes, get feedback from readers and critics, and issue a new edition online whenever needed. Amazon and Smashwords will upload the new copy of your book with all your fixes within 24 hours or less.
Then, when you're ready to go for a paperback version, format your book using Vellum. This app takes in your Word doc and puts out stylish ebook formats as well as formatting for print. The app will cost you a couple hundred bucks, which might feel a bit pricey, but not if you want to save time. You can also look at Bookwright. It is not as easy to use as Vellum, and better suited for picture books than texts.
If you would prefer to do the work yourself and have time to play around with formatting, investigate Createspace, Amazon's paperback division. Once you upload your Word doc to the platform, you can preview what it will look like as a paperback. Createspace allows you a choice of book sizes, paper color, and a glossy or matte cover. Lulu will also print your book and distribute it. If you want to do a hardcover, Lulu is the way to go. Blurb, the maker of the Bookwright app, will also distribute your book in hardcover or paperback formats.
The differences between these platforms center around simplicity and upfront costs. Createspace is the easiest way to get your paperback listed on Amazon's all-powerful online store. Createspace is a print-on-demand platform, which means that you don't have to have a bunch of books sitting in your garage to waiting to get sold. When a customer orders a book, Createspace prints it and sends it to them. Compared to Createspace, the printed results from Lulu and Blurb are better quality, but will cost you more. Lulu has a way to print your books on demand, but the process is more complicated than the one Createspace offers. When you make books with Blurb, you have to pay for them first and then sell them to customers.
For the fine points of writing for digital publication, including idea generation, research, formatting, distribution and more, check out my free book ACE YOUR EBOOK. It's an instant free download at this link, right after you register.
Calling all HuffPost superfans!
Sign up for membership to become a founding member and help shape HuffPost's next chapter
This post was published on the now-closed HuffPost Contributor platform. Contributors control their own work and posted freely to our site. If you need to flag this entry as abusive,
send us an email
.