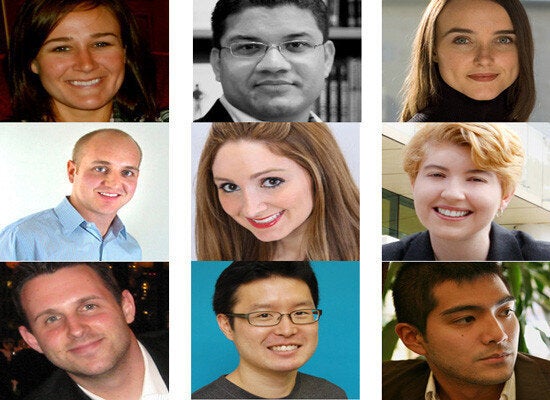 Attend as many networking events and relevant panels/speakers as you can -- you never know whom you might meet. Make sure to put yourself out there when you're at these events, not just watch and listen. Get people's business cards and follow up with every single one of them afterwards -- they will likely lead to new connections. Also, look for start-up events where you can apply to demo.
--Stephanie Kaplan (
), co-founder of
First, figure out what kind of network you want to build: do you want to meet other entrepreneurs? Marketing thought leaders? Fellow kayak enthusiasts? Then, go to your college alumni e-mail list or even Craigslist, and see whether there are any meet ups in your area. If there are none, think about starting your own group and posting to your college list/Craigslist. Get out there and mingle!
--Eric Bahn (
), founder of
The answer to your question is in your question itself -- 'get myself and my brand in front of people'. Seriously, go out there, attend conferences, go to networking events, shake hands, kiss babies, be online (facebook, twitter, linkedin, youtube etc)... Be personable, mannered, warm, helpful, resourceful, sharp, & street smart but most importantly, be
, build a
!
--Devesh Dwivedi (
), founder or
Make sure that you have business cards with your logo on them with you at all times. Wear a t-shirt with the logo on it. It's easy and when someone glances at the shirt it opens the door for you to tell them about it. Being out and about you may find customers, future contacts, employees and who knows maybe even someone who might want to work with you. People get to see the brand face to face.
--Ashley Bodi (
), co-founder of
The best way to increase the size of your network is to create and enhance your personal brand in digital communities. Personal branding is critical for gaining brand equity in social media outlets such as Facebook, Twitter and LinkedIN. Increase your network by sharing relevant content and always striving to add value to the conversation. People will naturally be intrigued and want to follow you.
--Kris Ruby (
), founder of
The best way to meet new cool people is through a personal introduction from someone already in your network. Ask someone you know if they know someone who you should meet. Most likely they do and would be happy to do an e-mail intro.
--Elizabeth Saunders (
), founder of
Be a connector. Find ways to connect people you have met to each other in complimentary ways. For example, business people are always looking for designers and developers. Be a resource for connections and people will remember your name, trust what you have to say, and connect you with important people.
--Jun Loayza (
), founder of
Networking is hard work, not because the interactions are actually difficult, but because it must happen on top of all the other daily tasks your business requires. This makes it easy to stay holed up in your office. I am constantly amazed at how quickly and easily those extra meetings pay off, so be sure to time take for the early breakfast meeting or meet someone for coffee in the afternoon.
-- Anderson Schoenrock (
), co-founder of
Start speaking at conferences and seminars in your industry. Every conference organizer is always looking for people who have something interesting to say, and usually there's a straight forward application process with a high chance of success. The great thing about public speaking is you'll get a free conference pass (saving you $2000+ each time) and you'll meet hundreds of people at each event.
--Matt Mickiewicz (
), founder of
The best way to increase the size of your network is to be active both online and offline in the same places your target audience is active. If your audience is on Twitter, you should be on Twitter. If you audience also attends local Meetups, you should attend local Meetups. The first step is to be there and listen. The second step is to engage.
--Heather Huhman (
), founder of
I would never focus on the size of a network compared with the quality. I have met so many "networkers" and top people in LinkedIn and they really do not know anyone and even if they do it is not in a real way. When looking to expand your quality network it is about making true connections with interesting people outside of just your industry. Go to events you might not usually go to.
--David Hauser (
), co-founder of
Sometimes meeting new people is as easy as shooting them an email and inviting them to lunch. When you email a prospective lunchtime consultant, be sure to clearly identify who you are, offer concrete reasons why you are worth the person's time, list the specific topics you would like to discuss, and throw out at least three potential dates, times and locations.
--Scott Gerber (
), founder of
Popular in the Community