By Kaitlin Butler, CommonBond
When even the basic term "consolidation" means different things for different lenders, the process can understandably seem daunting. But if you're looking to save thousands on student loan interest payments -- as well as time and headaches from managing multiple monthly payments -- then understanding the consolidation process is critical. Here's the rundown you need to determine whether student loan refinancing and consolidation is right for you.
First, what does consolidating student loans really mean?
If you're consolidating with the federal government, consolidating your loans means combining your multiple federal student loans into one new federal loan, called a Direct Consolidation Loan. You have some flexibility in picking your loan term, but you'll simply receive an interest rate that's a weighted average of your existing rates. You can only consolidate federal, not private, student loans through this program. (Note: You cannot consolidate federal and private student loans together through the federal government, either.) You can consolidate an existing Direct Consolidation Loan so long as you have a new eligible loan with which it can be consolidated. Check out the official government site for all the details on eligibility.
If you're consolidating with a private lender, consolidating your loans means combining and refinancing your loans into one new private loan. The "refinancing" aspect is something the government does not really offer. Refinancing allows you to get a better interest rate on your loans than you did when you first borrowed. You're effectively replacing your existing loans with one new loan, and you can choose from options that offer you access to different loan terms and fixed, variable, and hybrid interest rates. With many private lenders, you can consolidate both private student loans and federal student loans separately or together. You'll convert all of those loans into a new private loan in the process. Check out CommonBond's student loan consolidation page for more details on refinancing and consolidation options.
Next, why would you want to consolidate student debt?
If you choose the Federal Direct Consolidation Loan program, you'll end the headache of managing multiple bills each month. You'll also preserve the robust benefits of federal student loans, such as Income-Based Repayment, that private lenders don't offer. However, you'll need to carefully consider your personal situation in order to make this decision - since the interest rate you'll receive is a weighted average among all your existing loans, rounded to the nearest 1/8 of a 1%, you might actually raise the overall amount you pay in interest. (For example, if you consolidate Stafford Loans at the 6.8% rate issued from 2006 to 2013, the rounding will bring the rate up to 6.875%.) Finaid.org provides a great rundown on the personal considerations you'll need to make in this article.
If you look to private lenders to consolidate, you'll get the benefits of making just one monthly payment as well as greater choice in determining what type of loan is the best fit for you. You may also qualify for a low interest rate, which can net you significant savings over the life of your loan. This Huffington Post piece can help you pick the best type of consolidation loan in just five steps. Your new loan will come with whatever borrower protections your new lender specifies. (Be sure that, at minimum, you can take advantage of deferment and forbearance so that you have some cushion in the event of an emergency).
Now, let's get started on how to consolidate your student loans.
For easy reference on federal options, here's the Direct Consolidation Loan link to review that loan program. For consolidating with a private lender, research which lender offers the right options for you. (I'm personally a fan of CommonBond, but of course, I'm biased.) Don't hesitate to reach out if you want to learn more about your options.
Have any questions on the consolidation process? Leave a comment or email us at care@commonbond.co!
Kaitlin Butler is Content Manager at CommonBond, a student lending platform that provides a better student loan experience through lower rates, exceptional customer service and a commitment to community. CommonBond is also the first company to bring the 1-for-1 model to education and finance.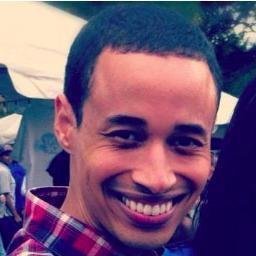 People Who Paid Off Their Student Debt Super Fast