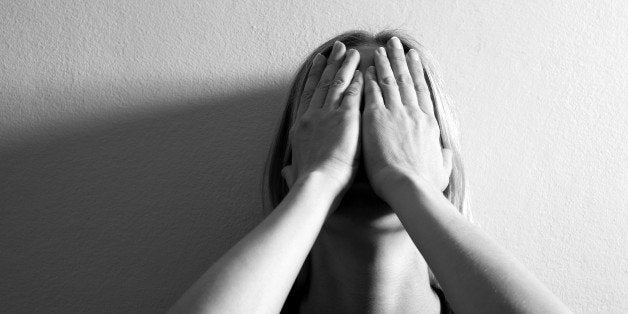 The last of the decorations are tucked neatly into their boxes, waiting to be unearthed again next Christmas. The cookie tins are depleted, the pork and sauerkraut eaten; still, I await the excitement of the new year to kick in. There's a feeling of emptiness that lingers, and I know that I'm suffering from the dreaded holiday hangover.
I was excited to enter into the holiday season this year, having had a wonderful year both personally and professionally, and I could not wait to experience the miracle of Christmas through the eyes of my 2 1/2-year-old. What a marked change it would be, anticipating this holiday that had filled me with anxiety and dread last year, having suffered yet another miscarriage just days before Christmas.
I felt an enormous sense of pride in being able to purchase carefully-planned gifts for family with my own income, and was eager to get together with family in the spirit of the season. The weeks before Christmas were marked by overwhelming work loads, for both my husband and myself, so the days flew by in a flurry of lists and tasks. Flu-like symptoms, headaches and short temperedness were how I spent the days leading up to the holidays, with each [fun] holiday task overwhelming me.
Despite this, I was in great spirits as we headed into Christmas, positive that I wouldn't be sucked into the dreaded holiday blues this year. Christmas Eve was exhausting, as our overly-excited son learned how to climb from his crib, and we lost count of the number of times he ran from [escaped] his room, asking if Santa had come. My husband and I were absolute zombies on Christmas, thankful that we weren't traveling. We found delight through our son's eyes and took turns grabbing a couple of hours of sleep when our little guy refused to nap. I was so exhausted that I didn't have it in me to prepare our Christmas dinner (thank goodness for Chinese takeout!).
I was left with a fatigued sense that, somehow, things had gone horribly wrong. Christmas was supposed to be an exciting and enchanting experience for our little one, yet I had the distinct feeling that he had ruined it. Of course he hadn't ruined Christmas (he just put a little damper on the JOY of it all), but my sleep-deprived mind had trouble rectifying it all.
The day after Christmas we tiredly packed for a couple days of celebrating the holidays with my in-laws. That family trip was surprisingly smooth, but travel, interrupted routines and strange sleeping arrangements further threw off our toddler's rhythm; we were exhausted!
I had a day to recoup before my son and myself made the trek to my mother's house to celebrate, and I found myself dreading the trip; I would have to handle our toddler alone, and I would be introducing him to yet another strange bedroom. I won't go into the specifics of the strained relationship I have with my mother, but the after-effects of that visit are definite contributors to my post-holiday malaise. I slept for 11 hours the night we returned from visiting my mother; I was physically and emotionally drained.
So here I sit, trying to figure out where my dreary state of mind came from, wondering how in the hell I'm going to shake it and begin enjoying the new year. I was blindsided by my holiday blues, and am desperate to shake the yuckies. While my Facebook feed is filled with friends talking about detoxing their bodies from holiday overindulgence, I find myself planning for my emotional detox, attempting to find a cure for this horrible holiday hangover.
Lauren Stevens is a freelance writer and editor, whose work can also be found on Scary Mommy, BlogHer, and Mamapedia. When she's not chasing her rambunctious toddler, Lauren can be found blogging at lo-wren.com and tweeting nonsense from @lowrenblogs.
Related