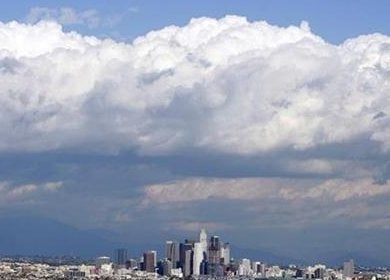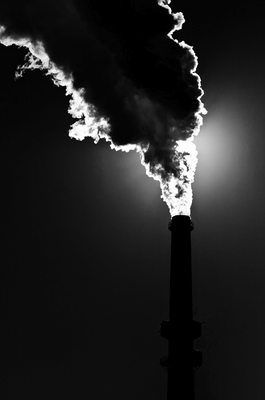 On October 18, 2007, Kansas made history. Health and Environmental Secretary Roderick Bremby made the landmark decision to deny permits for two new 700 MW coal-fired power plants proposed by Sunflower Electric, on the grounds that carbon emissions from the plants would negatively impact health. "After careful consideration of my responsibility to protect the public health and environment from actual, threatened or potential harm from air pollution, I have decided to deny the Sunflower Electric Power Corporation application for an air quality permit," Bremby said in the official press statement.
Let's be clear, this decision was a game-changer. In his ruling, Bremby stated it would be "irresponsible" to ignore the impacts of carbon dioxide and other greenhouse gases on global warming. It was the first time that climate change was cited in such a context, setting a precedent for other decisions of its kind across the nation. In response, Sunflower proposed three bills to the state legislature in 2008 that would have allowed the plants to be built, but all three were vetoed by Governor Kathleen Sebelius. Now, with the state legislature back in session, Sunflower is continuing their fight to expand the reach of big coal.

If built, the plants in Holcomb, Kansas will belch out about 11 million tons of carbon dioxide a year, to become the largest new source of greenhouse gas emissions in the United States, equivalent to putting an additional 1.7 million gas-powered cars, light trucks and SUVs on the road. And the expansion could increase the mercury emitted from coal-fired power plants in Kansas by up to 80%. (Mercury's a neurotoxin that can affect the brain, spinal cord, kidneys and liver. According to the U.S. Centers for Disease Control, up to one in 10 women in the U.S. already have enough mercury in their bloodstreams to harm the nervous system of a developing fetus.)
While the new plants would increase Sunflower's total generating capacity nearly seven-fold, most of the new power would be exported to Colorado. According to the Sierra Club, only 8% of the energy generated by the plants would provide electricity to Kansas, while the state's hearty winds will blow pollutants like mercury and fine-particle emissions from Garden City to Topeka, and everywhere in between. It's no wonder that the majority of Kansans disapprove of coal: 62% of residents oppose new coal plants at this time, and 75% would like to see more investment in wind energy.
Just 5 weeks into the legislative session, Sunflower has already flooded the state Energy and Utilities Committee with over 40 "energy policy" bills. Though discussions of renewable energy have been included, most fail to take advantage of the state's renewable resources (Kansas is ranked 3rd in the US for greatest wind potential), and instead contain measures that would allow for the expansion of coal, including Sunflower's proposed plants in Holcomb. Yes, we understand coal isn't going to disappear and we accept that it is a part of our energy mix, but it has no place in a renewable energy portfolio--especially not in Kansas, where roughly 75% of the state's energy already comes from coal. (We're not too fond of 20% of our energy being generated by nuclear, either.) The only way to achieve 20% renewable energy by 2020 is to reduce the amount of coal in play. Yet Topeka seems hell-bent on big coal.
This week, the Kansas legislature is debating Bill 2182. While the bill makes no mention of Sunflower Electric, carbon emissions, or the Holcomb coal plants, it would effectively strip Health Secretary Rob Bremby and the Department of Health and the Environment of their power to regulate industry based on air quality concerns, and therefore force them to grant the permits to Sunflower.
Because of high disapproval rates around the building of new plants, the predominantly Republican legislature has been wary of casting a strictly pro-coal vote. But according to Scott Allegrucci of the Great Plains Alliance for Clean Energy (GPACE), Bill 2182 "is cleverly written to allow some legislators who sustained the 2008 vetoes to vote for the coal plants this time, while giving them the ability to tell their constituents that they only voted for 'regulatory certainty,' not coal plants." In Wednesday's discussion of the bill, proponent Amy Blankenbiller of the Kansas Chamber of Commerce stated, "We are not here today to talk about environmental regulation, but to talk about due process, regulatory process."
Call it "due process" if you want, but the truth is that the bill's environmental repercussions are huge. What would it mean for Kansas if the bill is passed? Scott Allegrucci says, "It would certainly force the Holcomb plants to be given air quality permits; it would force KDHE to file action in local courts county-by-county if it wished to enforce federal Clean Air Act findings or rulings; and it would certainly open Kansas to future attempts by ANY polluting industry that wished to secure air quality permits and could afford to buy enough advertising or enough legislative votes to get their way."
And the rest of the nation would lose the first real stand of public heath officials and government against one of the nation's most polluting industries. Whether you live in New York or Nebraska, this ruling will either allow or limit your own state's ability to protect your health. You can follow the legislature's discussion at the Climate and Energy Project's blog, and on Twitter. To support the cause, shoot a friendly email to Lisa Jackson at the EPA, and let her know that Americans across the nation recognize the importance of this case.
Climate change is boundless. Whatever's the matter with Kansas will hit you, too.

UPDATE 2/17: With the outcome of Bill 2182 still undecided, the proponents of Big Coal have introduced Bill 2014 (Bill 265 in the State Senate). Though the bill includes a number of renewable energy provisions, it is not, as claimed, a "comprehensive energy bill." If passed, Bill 2014 would permit the Holcomb plants and prevent Secretary Rod Bremby from ruling on the project's greenhouse gas permits. Legislators plan a vote as early as this Wednesday. If you live in Kansas, please encourage your House and Senate representatives to vote no.

Popular in the Community