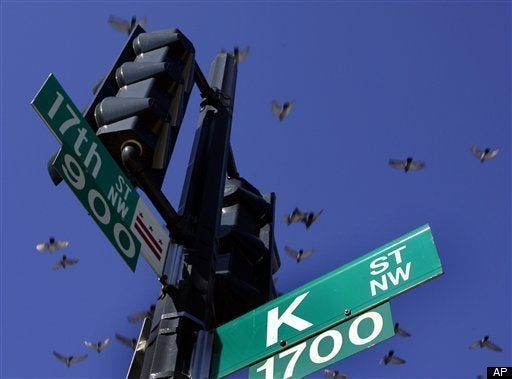 On Monday, LobbyBlog asked readers to submit new nicknames for the lobbying industry after the Washington Post declared that "K Street" is "soooo Clinton-era." Readers obliged with over 100 suggestions (and counting) in the comments section.
LobbyBlog was shocked, shocked! that many of the suggestions seemed to denigrate lobbyists. Most were new street names, even though the whole reason the industry needs a new nickname is that it's outgrown its one street.
So, thanks for Bribery Boulevard, Crooks Corner, Greed Gulch, Huckster Highway, Lobby Lane, Pickur Pocket Place, and Pork Parkway, but let's not declare a winner just yet. (Also thanks for Fleece Street, Palm Crossing, and Hector Sector, and for the strange "Public Buggering Street" and "NEVER FORGET Avenue.")
Keep the suggestions coming.

Calling all HuffPost superfans!
Sign up for membership to become a founding member and help shape HuffPost's next chapter