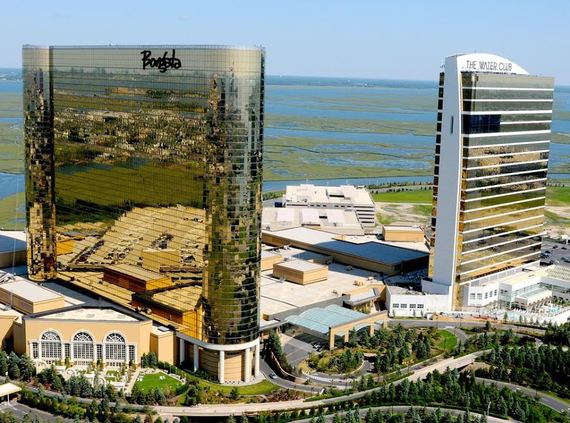 One of the mysteries of life is why Atlantic City, with all its natural advantages including proximity to the ocean, a long boardwalk and a location within driving distance of 100 million people, is constantly on the brink. The city teetered on the precipice of bankruptcy last month before being saved by 2 rescue bills passed by the New Jersey legislature just in the nick of time.1000 workers at the Trump Taj Mahal are now on strike while 4 other casinos settled with the union at the last minute preventing a walk out on the busy July 4th weekend.
Some criticize the casinos. They point to the municipality's $270 million debt accrued fighting the casinos over tax disputes. The recent passed PILOT rescue bill by the NJ Legislature requiring the casinos to pay $120 million annually for 10 years should provide some much needed stability to Atlantic City's finances.
In a sometimes bleak situation, one of the constant bright spots has been the Borgata Hotel, Casino, and Spa. Joe Lupo, Borgata's Senior VP of Operations, contends that things are looking up in Atlantic City since the shuttering of 4 casinos in 2014. He argues that the real gaming capacity in Atlantic City is $2.5 billion not the $5 billion that was originally projected when gambling initially became legal in the resort town. He may be right. The collective profit of Atlantic City casinos increased 21% for the 6 months ending in June. It was the first time all of the remaining 8 casinos were profitable in many years.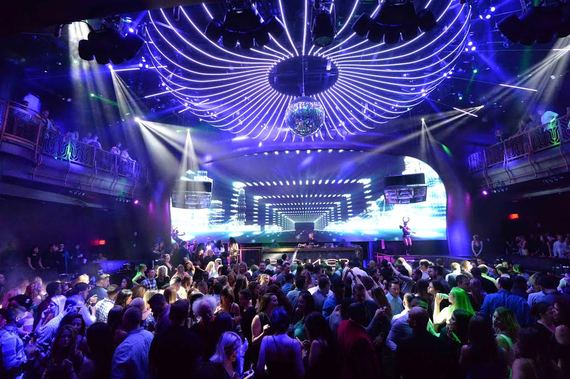 While it may seem counter-intuitive, the crown jewel of Atlantic City's casinos, the Borgata, is nowhere near the Boardwalk, sand, or ocean.. Without those inducements from nature, the Borgata, which means little village in Italian, was forced to create a self-contained oasis with first class amenities. The complex is actually 2 separate hotels with the Borgata functioning as a traditional casino/hotel while the Water Club, which offers no gaming, is more of a boutique style hotel with a world class spa. A -list headliners, such as Jerry Seinfeld, Bob Dylan, and Tony Bennett, cycle through to entertain guests. The A-listers are deftly alternated with nostalgia acts such as the Hooters and Huey Lewis and the News that appeal to their older demographic. Planting a seed with future gamblers, the resort spent $12.5 million to open Premier night club, which attracts 1000 guests, ranging in age from 21 to 39 years old, on a summer weekend night. The Grammy winning DJ Diplo was spinning the night this reporter dropped by. If listening to a piano man and nursing a drink is more your style, the crowd at 28 West was enjoying requesting songs from Steve Savage.
Iron Chefs Bobby Flay and Geoffrey Zarakian as well as legendary chefs Wolfgang Puck and Michael Symon, whose restaurant will open later this year, manage restaurants within the hotel-casino. As part of the secret sauce of Borgata, management insists on owning all the restaurants in the complex to maintain quality control rather than the traditional casino business model of leasing restaurants to chefs. Lupo estimates they serve 20,000 meals, including 3500 fine dining meals, on a Saturday night in the summer.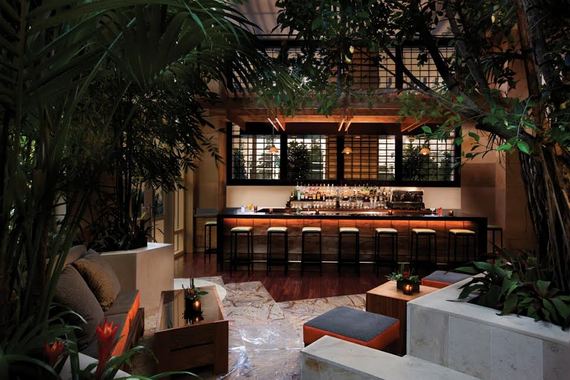 Lupo, a veteran of the casino industries in both Las Vegas and Atlantic City, explained Borgata's basic philosophy; "We built a grand property that has a high degree of culinary expertise, the biggest names in entertainment, and the best spas. There are great bars and restaurants in Philadelphia, New Jersey, and New York. We created a product that was worth driving an extra hour or two hours."
He conceded it was tricky to find the balance between gaming and non-gaming, but feels that Borgata has found the right mix. He said, "We understand the balance. Revel's downfall early on was focused on non-gaming and it simply did not generate the revenues. I think there's been a perception in Atlantic City, for a long time, that it's a gaming destination. We have been trying to attract the non-gaming however. It still has to be profitable non-gaming revenue or attract casino revenue."
Whatever Borgata, which is now entirely owned by MGM resorts, is doing, it's working. Lupo revealed Borgata's gambling revenues are more than the combined revenues of Wynn and Encore in Las Vegas, which are owned by the Steve Wynn who is considered one of the most successful gaming entrepreneurs of all time. The gambling revenues at Atlantic City casinos are more heavily weighted towards slots than their Atlantic City counterparts.
Since 1/3 of the US population is within driving distance of Atlantic City, the typical Borgata customer visits the property 20 times a year. Borgata management wants to give them a reason to come back so they are constantly upgrading the property, which originally cost $1.2 billion in 2003. $50 million was spent this year on improvements including the first ever outdoor pool with a seating capacity of 500.
At the beginning of the summer, there were high hopes that the Revel would open. Revel casino owner Glenn Straub, a South Florida real estate investor, has been fighting with everyone since he blew into town 2 years ago. The beautiful property, which featured Beyoncé performing and hosted the First Lady Michelle Obama on opening weekend, sat empty for more than a year because he balked at buying a separate power source. Although he has recruited a New England Indian tribe to run the casino, the approval to open has been delayed because Straub initially refused to complete the licensing forms mandated by the New Jersey Casino Control Commission. Albeit kicking and screaming, he is finally in the process of completing the forms and supplying the commission with the information they require. It's no surprise, with all this turmoil; he blew past his promised opening date of June 15.
Straub is resistant, downright allergic, to running operating businesses. Since he purchased it, he has been looking for ways to outsource the management of the property. One of his latest ideas is to bring in timeshare company Fantsea Resorts Flagship, which operates 2 nearby buildings, to manage 500 rooms at Revel. Typical timeshare owners, many of whom are retired, are exactly the type of people Atlantic City needs to attract if it is going to thrive. Most are eager to explore the area and have disposable income to spend. While timeshares have traditionally had a bad reputation, this reporter found most of the timeshare owners at the Atlantic City location were satisfied customers that would recommend the timeshare to others.
Calling all HuffPost superfans!
Sign up for membership to become a founding member and help shape HuffPost's next chapter