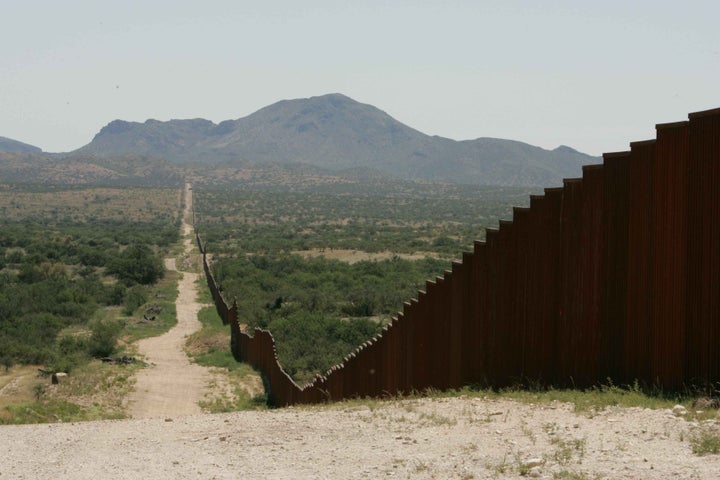 By Suzannah Scanlon and Donald S. Shepard
President Trump has threatened that if he doesn't receive funding for the "big and beautiful wall" listed in his fiscal year 2018 budget, he'll shut down the government. The $1.6 billion requested from Congress (not Mexico) for construction in 2018 means the "big" wall has been cut down to around 75 miles of the 2,000 mile U.S.-Mexico border. However, the White House has declined to comment on exact mileage. Even for just 75 miles, construction costs are likely 50 percent more than the requested amount. Coupled with the construction budget request, the president asked for another $1 billion for more border patrol agents and technology for the next year. Assuming the wall would be maintained for 20 years, its lifecycle cost would reach $21.6 billion. For that price, what exactly are taxpayers buying? Do the benefits justify the costs that were requested (so far), and likely additional costs necessary to fulfill President Trump's January 2017 executive order?
To answer these questions, we can use a method that businessmen like Trump often use to assess value: a cost-benefit analysis. The main purpose of a wall on the U.S.-Mexico border is to prevent unauthorized border crossing. To make our business decision, we must first determine how many unauthorized crossings such a wall would prevent. Then, we must calculate the monetary benefit of stopping them. Finally, we compare the lifecycle benefits and costs.
Only half of all undocumented immigrants currently in the U.S. actually crossed the border illegally. There are already about 650 miles of fortifications along the southern border. The Congressional Research Service (CRS) judged that fortifications are effective in reducing the number of arrests by the U.S. Border Patrol (USBP) in areas where they exist, but not in reducing overall arrests at the border. In 1992, the USBP arrested about 1.2 million people crossing the border illegally, which was about the same number as in 2004, despite the many miles of wall constructed in high-traffic areas between those years. Newer data shows that arrests for illegal border crossing dropped from 1.1 million in 2004 to 400,000 in 2016. The Department of Homeland Security attributes this decline to multiple factors, including wall construction, other border enforcement activities, and declining U.S. economic conditions.
Let's consider a plausible scenario for the number of un-apprehended, unauthorized crossings that building 75 more miles of wall would prevent. From 2007 to the end of 2008, southern border fencing increased from 154 miles to 580 miles (an addition of 426 miles), while the number of border arrests decreased by about 300,000. Given the CRS findings and the 2008 financial crisis, let's assume that 25 percent of this drop was due to fence construction. That would mean every mile of fencing averts about 176 arrests. Given the USBP's arrest rate of about 50 percent, that mile of fencing would also avert an equal number of un-apprehended unauthorized border crossings. Altogether, 75 miles of new wall would prevent about 13,200 unauthorized crossings per year.
Let's also consider the best case scenario for the monetary benefits of stopping these crossings. The Heritage Foundation (a conservative think tank that helped shape Trump's policies) estimates that the average unauthorized immigrant household costs the U.S. government $14,000 (or $3,500 per individual) per year. Even though this study's methodology has been criticized by fellow conservatives, and real cost is likely lower, let's use the Heritage Foundation's high estimate. Let's also assume the average person who crosses the border illegally stays in the U.S. for 10 years, so the total cost per individual would be $35,000. That amount, multiplied by the 13,200 people stopped by the wall, equals $460 million per year or a lifecycle benefit of $9.2 billion.
These best-case scenario benefits account for less than half of the $21.6 billion lifecycle cost implied by Trump's budget request. Given this, even if up to 50 percent of the aforementioned drop in border crossings were attributable to wall construction, this investment would still not break even. In order to prevent all of the approximately 400,000 un-apprehended, unauthorized border crossings per year using a wall, the costs of land acquisition, eminent domain court costs, environmental degradation, etc. would make it even harder for such an investment to ever break even. Construction alone, given the $1.6 billion for 75 miles, would add $28 billion to cover the approximate 1,300 miles of southern border that are currently not fortified. The 20 year lifecycle cost to taxpayers would be $375 billion. The wall is not a rational business decision, as the benefits would not outweigh the costs. But all evidence aside, perhaps the political significance of the border wall for the Trump campaign makes it priceless.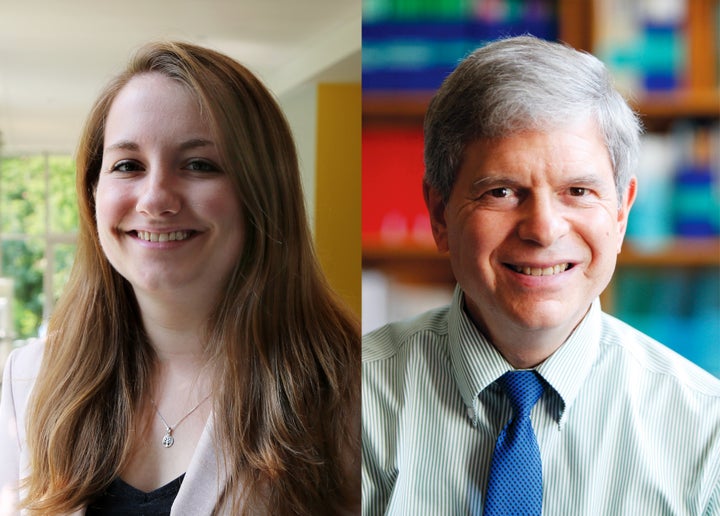 Suzannah Scanlon is a senior department coordinator in the dean's office of the Heller School for Social Policy and Management. She is also pursuing an M.S. in Global Health Policy and Management at the Heller School. She can be reached at suzannahleescanlon@gmail.com. Donald S. Shepard is a professor at the Heller School, where he teaches cost-benefit analysis and heads the Cost and Value Group.
Popular in the Community