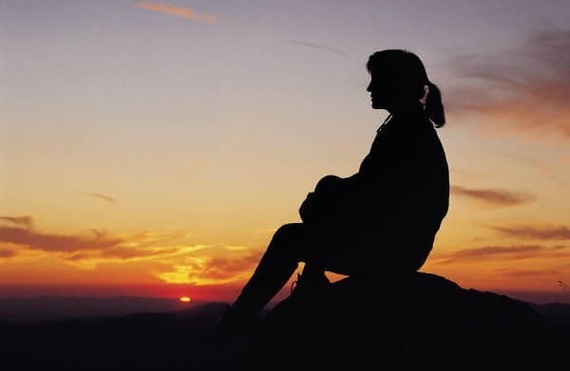 You can't help but notice the increasing number of novels being published containing the word Girl in their titles.
Goodreads' latest tally shows 582 books with Girl prominently on the cover. Admittedly, many go back years before the recent trend began. Susanna Kaysen's 1993 novel Girl Interrupted and James Patterson's 1995 Kiss the Girls predate the current onslaught.
The 2003 Girl with the Dragon Tattoo trilogy opened the door a crack, but the 2012 publication of Gillian Flynn's enormously successful Gone Girl began the onrush of books hopping aboard the "girl-in-the-title" marketing train.
During the last four years, the book business has been flooded with titles including: The Girl You Left Behind; The House Girl; The Good Girl; The Luckiest Girl Alive; The Girl on the Train; and Girl in the Dark, and many others, with more being published at an accelerating rate.
Many of these books are mesmerizing psychological thrillers, and my commentary has nothing to do with any one book's individual merits. In fact, I've found many to be well written page-turners in which near-universal themes such as love, marriage, motherhood, ambivalence and what it means to be a woman in today's world are masterfully explored.
There's an enormous market for women-driven novels with edgy protagonists, and these books explode the outmoded stereotypes of female characters. And readers have responded with voracious appetites for more.
Parenthetically, even books not containing the word Girl in their titles are marketed as being comparable to Gone Girl and The Girl on the Train.
Very simply, the over-use of the word Girl in book titles and promotional material may be backfiring.
Some readers have become confused when trying to find a specific book. Just ask any bookseller or librarian. Additionally, because some books are not even remotely akin to the Girl bestsellers despite their titles, some readers feel cheated when reading a novel that doesn't deliver on its promise.
With so many books relying on the impact of Girl in titling or marketing, there's the real danger the reading public will become turned off to otherwise worthy books solely based on a feeling of collective ennui.
Trends come and go...but it would be a shame if "too much of a good thing" undermined an important genre of fiction.
Mark Rubinstein's latest novel, The Lovers' Tango, was winner of the 2016 Benjamin Franklin gold medal for Popular Fiction
REAL LIFE. REAL NEWS. REAL VOICES.
Help us tell more of the stories that matter from voices that too often remain unheard.