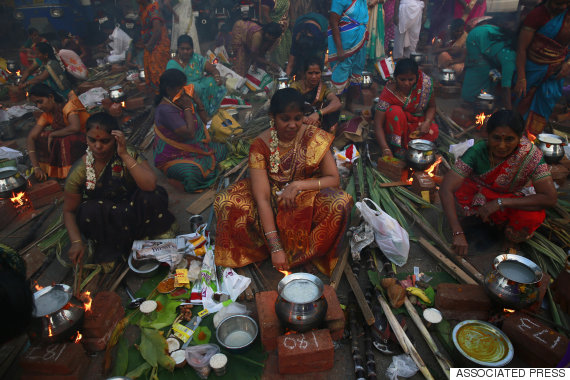 An organization has created an app to help stop violence against women in one of the world's largest slums, the Guardian's KumKum Dasgupta reports.
The Society for Nutrition, Education and Health Action (SNEHA) is working with women in Mumbai's Dharavi slum, home to hundreds of thousands, to combat frequent killings, gruesome attacks, kidnappings, rape and harassment. SNEHA launched a project known as the "Little Sister Project" in 2014 to provide women with the tools they need to report violence and seek help. Under the program, women are given a smartphone equipped with an open data kit and the app "EyeWatch." The app allows women to report incidents of gender violence by taking audio/video clips and sending an alert to a member of SNEHA.
Already, some 160 women are trained to use to app, Dasgupta writes. But the organization, and the people of Mumbai, still have a long way to go.
"If tracking and reporting violence is one part of the challenge, the next big hurdle is getting the police to act," Dasgupta explains. "Data collected from July to December last year by SNEHA showed that of the 345 cases analysed, only 19% were reported to the police."
The What's Working Honor Roll highlights some of the best reporting and analysis, from a range of media outlets, on all the ways people are working toward solutions to some of our greatest challenges. If you know a story you think should be on our Honor Roll, please send an email to our editor Catherine Taibi via catherine.taibi@huffingtonpost.com with the subject line "WHAT'S WORKING."
Calling all HuffPost superfans!
Sign up for membership to become a founding member and help shape HuffPost's next chapter