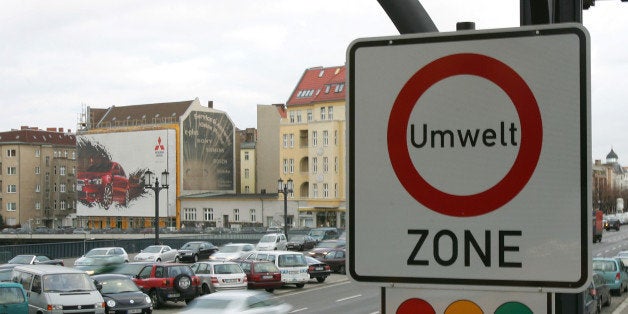 A law passed on Monday has made Berlin the first city in Germany to introduce a rent cap, preventing landlords from charging new tenants more than 10 percent above the local average, The Guardian's Ruby Russell reported Monday.
Over the last decade or so, housing prices in Berlin have skyrocketed and made living in the city increasingly difficult for low-income residents. By implementing rent control, the city hopes to keep those residents in Berlin rather than forcing them into outer districts, as has happened in places like Paris and London.
The new measure raises the possibility of other German cities and European countries following Berlin's example. For instance, in the UK, which is facing its own housing crisis, The Telegraph noted that the law could serve as a useful blueprint beyond Berlin.
"Many are now asking whether Berlin's rental cap is the answer to Britain's housing crisis," The Telegraph writes.
The What's Working Honor Roll highlights some of the best reporting and analysis, from a range of media outlets, on all the ways people are working toward solutions to some of our greatest challenges. If you know a story you think should be on our Honor Roll, please send an email to our editor Catherine Taibi via catherine.taibi@huffingtonpost.com with the subject line "WHAT'S WORKING."
REAL LIFE. REAL NEWS. REAL VOICES.
Help us tell more of the stories that matter from voices that too often remain unheard.