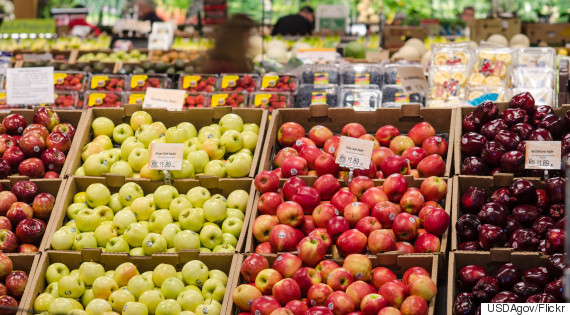 There are currently thousands of "food deserts" across the country where healthy and affordable food is hard to come by. A lack of easily accessible and nutritious foods like fruits and vegetables can lead to a bad diet and increased rates of obesity, according to the U.S. Department of Agriculture. Additionally, many of these food deserts are in low-income communities where business-owners are hesitant to open up stores for fear of failing.
But Brown's Super Stores in Philadelphia has become a model for all grocery businesses, proving that you can have success selling fresh foods in low-income areas. Jeff Brown opened his first store in 2004 and now has seven supermarkets that are bringing in customers not only to shop, but to build relationships with the community.
Brown has turned his store into a food experience, with a transportation system to and from stores, in-store chefs and other perks like staff nutritionists and health clinics on the premises. Brown also meets with community members before opening a store to find out what potential customers want most. In towns with heavy Muslim populations, he makes sure there is a space dedicated to Halal meat. In Southern states, Brown stocks his stores with ingredients found in popular Southern dishes.
Now, Brown is working with a non-profit to help equip other grocery companies to open up stores in food deserts.
The What's Working Honor Roll highlights some of the best reporting and analysis, from a range of media outlets, on all the ways people are working toward solutions to some of our greatest challenges. If you know a story you think should be on our Honor Roll, please send an email to our editor Catherine Taibi via catherine.taibi@huffingtonpost.com with the subject line "WHAT'S WORKING."
REAL LIFE. REAL NEWS. REAL VOICES.
Help us tell more of the stories that matter from voices that too often remain unheard.