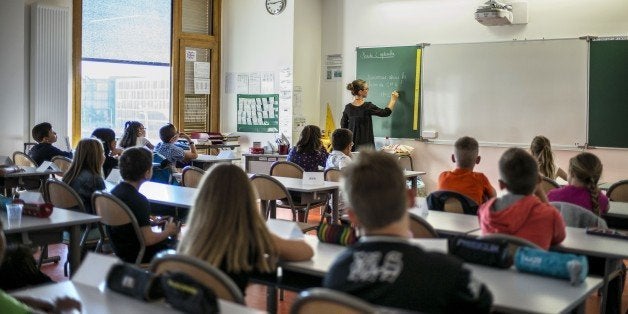 Elementary school teachers in Bellevue, Washington are finding great success with teaching not just academic skills, but emotional skills to their developing young students.
"They've started to teach students about feelings as explicitly as they teach math and reading," Seattle Times education reporter John Higgins writes.
Bellevue joins an increasing number of schools to adopt a method known as RULER, created at Yale University, which trains students and teachers to "Recognize, Understand, Label, Express and Regulate emotions." More and more research now proves the direct link between critical-thinking skills and emotions.
"Studies have shown that students in RULER schools are less anxious, better behaved, more attentive and more independent — with greater leadership skills," Higgins explains.
Across the board, the technique is working. As a result of RULER, suspensions and punishments at schools that have implemented the program are down, test scores and participation is up and students are learning to manage their feelings in a positive way that boosts learning.
This article is part of "Education Lab," a new initiative by The Seattle Times and Solutions Journalism Network to take a solutions-based approach to reporting on education.
The What's Working Honor Roll highlights some of the best reporting and analysis, from a range of media outlets, on all the ways people are working toward solutions to some of our greatest challenges. If you know a story you think should be on our Honor Roll, please send an email to our editor Catherine Taibi via catherine.taibi@huffingtonpost.com with the subject line "WHAT'S WORKING."