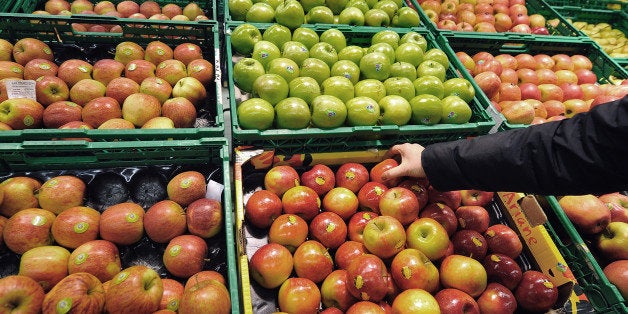 That's what France is trying, Think Progress' Samantha Page writes. The country, which throws out 7.1 million metric tons of food each year, is finally recognizing the economic and environmental consequences of its actions. The French national assembly recently passed a bill that will ban all supermarkets from disposing of unsold food, requiring them to donate the goods to charity or for agricultural use.
Throwing out edible food not only contributes to pollution but is also a major waste of the costs used to originally produce it, including transportation and storage expenses, Page explains.
Furthermore, it's a waste of food that could be used to feed the country's poor and hungry citizens. France hopes that by forcing big food stores to donate unsold products, charities can finally feed those in need.
Perhaps more surprising, however, is how great of a negative impact food waste can have on the Earth. There is an extreme environmental impact of wasting food, Page points out. "Discarded food is also a huge contributor to climate change," she writes, explaining that decomposing food lets off high quantities of the greenhouse gas methane.
The What's Working Honor Roll highlights some of the best reporting and analysis, from a range of media outlets, on all the ways people are working toward solutions to some of our greatest challenges. If you know a story you think should be on our Honor Roll, please send an email to our editor Catherine Taibi via catherine.taibi@huffingtonpost.com with the subject line "WHAT'S WORKING."
Calling all HuffPost superfans!
Sign up for membership to become a founding member and help shape HuffPost's next chapter