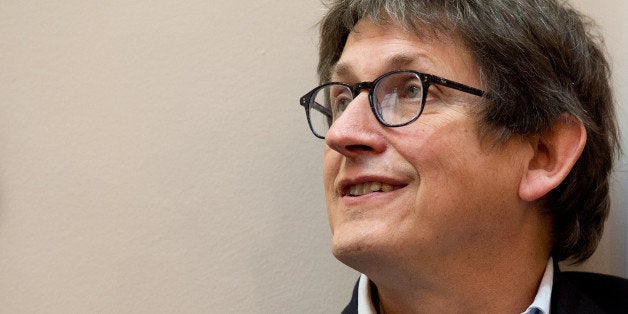 As journalists, we dutifully report on what's going wrong, from scandals and corruption to natural disasters and social problems. But far too often the media fails to show the whole picture, neglecting to tell the stories of what is working. From scientific breakthroughs to successful crime-reduction initiatives, the What's Working Honor Roll highlights some of the best reporting and analysis, from a range of media outlets, on all the ways people are working toward solutions to some of our greatest challenges.

The Guardian has launched a journalism initiative to bring climate change to the forefront of media coverage. Far too often, climate change is largely ignored by the media. Major studies, both positive and negative, get little to no attention in media across all platforms -- print, TV, radio or online. In 2013, ABC, CBS, NBC and Fox spent a total of just 27 minutes talking about climate change on the Sunday shows, and only an hour and 42 minutes during the nightly news programs.
The Guardian's editor-in-chief, Alan Rusbridger, wants to give the world a wake up call: climate change can no longer be ignored. In fact, Rusbridger is calling it "the biggest story in the world," and he is making it his top priority and his last big project before he steps down from the newspaper next summer. Thinking about his 20-year career as head of The Guardian, Rusbridger said he has no regrets except that he had "not done justice to this huge, overshadowing, overwhelming issue of how climate change will probably, within the lifetime of our children, cause untold havoc and stress to our species." The Guardian will produce articles, videos, images, movies and a podcast series as well as feature stories about climate change on its homepage each week.
"We will look at who is getting the subsidies and who is doing the lobbying. We will name the worst polluters and find out who still funds them. We will urge enlightened trusts, investment specialists, universities, pension funds and businesses to take their money away from the companies posing the biggest risk to us. And, because people are rightly bound to ask, we will report on how the Guardian Media Group itself is getting to grips with the issues," Rusbridger wrote.
Check out the podcast series here.
If you know a story you think should be on our Honor Roll, please send an email to our editor Catherine Taibi via catherine.taibi@huffingtonpost.com with the subject line "WHAT'S WORKING."
REAL LIFE. REAL NEWS. REAL VOICES.
Help us tell more of the stories that matter from voices that too often remain unheard.