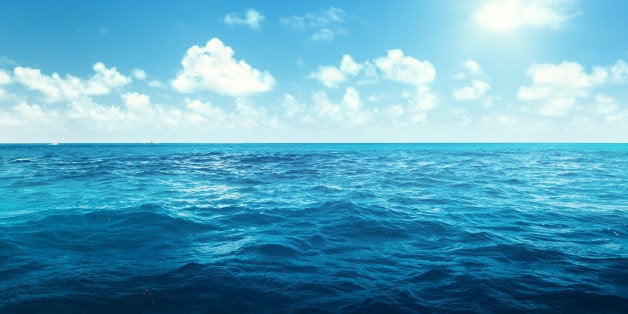 Important global challenges can be overcome by strong global coalitions. That is exactly what happened at COP21. Countries, with business and civil society as relevant players in the build-up to the Paris Summit, finally broke through years of slow progress to hammer out a global Climate Agreement.
But what about the Ocean? What about our 8th continent where life begins, covering 70% of the Earth's surface? In spite of its present degradation there are reasons to celebrate this year's Oceans Day with renewed optimism. Here are two reasons why this is so.
Firstly, recent years have witnessed growing global understanding on the importance of the Ocean within our planetary climate system. Indeed the persevering work of many, including the more recent report of the Global Ocean Commission, points to the importance of moving towards a rescue package to recover the Ocean's health.
To this point, early in 2015 the world agreed to give the Ocean its own Sustainable Development Goal (SDG 14) to strengthen its resilience and to take action to restore the health of marine ecosystems.
Secondly, the Paris Agreement on Climate Change pledges to keep average temperature rise below 2oC, with the aspiration of not passing 1.5oC. This is vital for the future health of the Ocean, which is already suffering the chronic impacts of warming and acidification as a direct result of absorbing our excess heat and emissions.
This last point was evident during the Paris Climate Summit. I was there to participate in the launch of the Because the Ocean alliance of countries and organizations calling for an end to the divide between Climate and Ocean. Heads of State and Ministers from 22 countries signed this declaration, requesting a special report by the Intergovernmental Panel on Climate Change (IPCC) on the ocean-climate interface, and a dedicated ocean action plan under the UN Framework Convention on Climate Change (UNFCCC).
In 2016 we are already seeing results. The IPCC has established its work program for the 6th Assessment Cycle, with the Ocean as a major priority. It also announced the preparation of a new special report dedicated to interactions between climate, ocean and the cryosphere. Our recommendations in Paris are becoming a reality! After all, it is about time the Ocean was fully integrated into the climate field. It captures and stores over 2 billion tonnes of CO2 every year, an entirely free service valued at around US$148 billion a year. We cannot afford to lose the precious marine biodiversity that, as well as providing food and livelihoods is saving us by fixing this carbon, avoiding even more acute, faster climate impacts.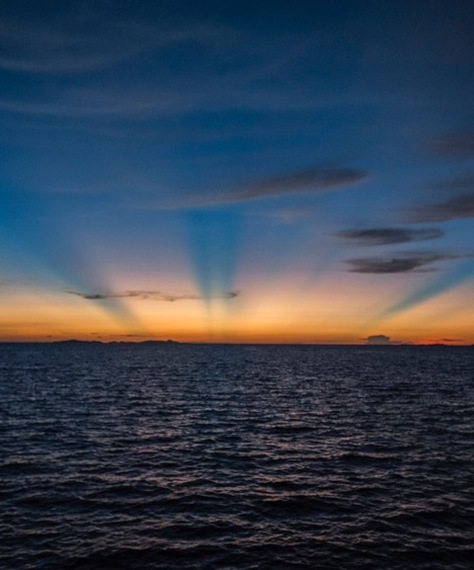 Therefore, after many years of abject neglect and willing abuse of the Ocean, I am hopeful these international processes are now working towards Ocean restoration and protection. We will achieve an ambitious global coalition for the Ocean. But it will take time. While we work towards this goal, action must not wait. In our individual nations, regions, companies, communities and homes we should all be taking steps towards a healthy Ocean.
Science is leading the way. It is inspiring to witness the way that marine experts are expanding our knowledge and understanding of the Ocean, and increasingly influencing the decisions of governments, industry and consumers. With today's rapid communications, the lag-time between discovery and action is getting shorter. As people learn more about the Ocean and our devastating impact on it, the mobilization of citizen campaigns and consumer influence over the fishing and energy industries, is growing. Coalitions for change are coming together in our streets and shops as well as at world summits.
After years of fighting for the Ocean, this year I am celebrating World Oceans Day with more hope than ever before. We have a long way to go, but we are beginning to sail together in the right direction!
This post is part of a series produced by The Huffington Post in partnership with Ocean Unite, an initiative to unite and activate powerful voices for ocean-conservation action. The series is being produced to coincide with World Ocean Day (June 8), as part of HuffPost's "What's Working" initiative, putting a spotlight on initiatives around the world that are solutions oriented. To read all the posts in the series, read here. Follow the conversation on Twitter with the hashtag #MakeASplash.
Support HuffPost
The Stakes Have Never Been Higher
Related
Popular in the Community