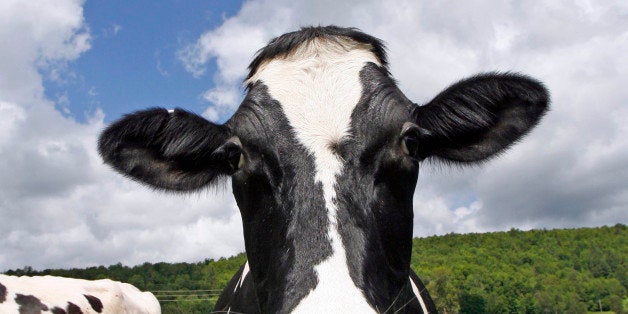 Well, this is amazing. A farm in Bridport, Vermont has mastered the craft of producing electricity with cow manure. With the methane gas found in the byproduct, The Blue Spruce Farm is able to crank out "enough electricity to power 400 homes," NationSwell writer Chris Peak reports. Just one cow can produce 30 gallons of manure per day -- that's a lot of poop, and a lot of energy.
Not only is the farming technique paying off financially, but it's also helping the environment. Methane, which can be a pollutant, is now being used in a way that benefits homeowners.
"The cow power process transforms a dangerous emission into an asset," Peak writes.
The What's Working Honor Roll highlights some of the best reporting and analysis, from a range of media outlets, on all the ways people are working toward solutions to some of our greatest challenges. If you know a story you think should be on our Honor Roll, please send an email to our editor Catherine Taibi via catherine.taibi@huffingtonpost.com with the subject line "WHAT'S WORKING."