As journalists, we dutifully report on what's going wrong, from scandals and corruption to natural disasters and social problems. But far too often the media fails to show the whole picture, neglecting to tell the stories of what is working. From scientific breakthroughs to successful crime-reduction initiatives, the What's Working Honor Roll highlights some of the best reporting and analysis, from a range of media outlets, on all the ways people are working toward solutions to some of our greatest challenges.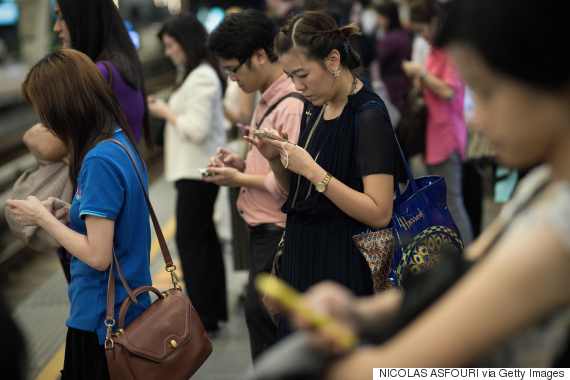 "The emerging research about social isolation is sobering," writes David Bornstein in his latest "Fixes" column for The New York Times.
As our relationship with technology has changed, our relationships with one another have changed as well. Approximately half of the entire U.S. population now uses a smartphone. An IDC research report found that smartphone owners spend 84 percent of their time communicating via text, email and social media, not phone calls. Four out of five smartphone users check their phones within 15 minutes of getting out of bed in the morning. And from the moment we wake up to the moment we go to sleep, we are nearly always connected.
Chances are, you've heard these statistics before. And you've probably witnessed plenty of hand-wringing over our hyper-connected lives and what that means for our relationships.
But Bornstein is interested in much more than just pointing out (again) that people spend a lot of time on their phones. Instead of joining the sad chorus of pundits lamenting changes in the way we communicate, Bornstein rounds up an impressive number of groups doing something about it. His column highlights a new wave of organizations dedicated to helping people reconnect with each other and build deeper, meaningful relationships. Like The Dinner Party, a group of young people who have experienced a loss, who come together at potluck dinners to engage with others who have lost a loved one. The group now exists in 26 cities, hosting hundreds of dinners to give people that sense of real-life support, away from our devices.
If you know a story you think should be on our Honor Roll, please send an email to our editor Catherine Taibi via catherine.taibi@huffingtonpost.com with the subject line "WHAT'S WORKING."
Calling all HuffPost superfans!
Sign up for membership to become a founding member and help shape HuffPost's next chapter