As journalists, we dutifully report on what's going wrong, from scandals and corruption to natural disasters and social problems. But far too often the media fails to show the whole picture, neglecting to tell the stories of what is working. From scientific breakthroughs to successful crime-reduction initiatives, the What's Working Honor Roll highlights some of the best reporting and analysis, from a range of media outlets, on all the ways people are working toward solutions to some of our greatest challenges.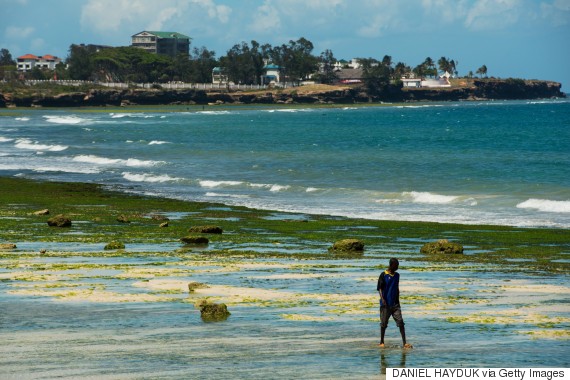 As much as 20 percent of grain crops and 50 percent of fruits and vegetables harvested in sub-Saharan Africa will spoil before they even arrive at the market for sale, according to the Food and Agriculture Organization. Despite their considerable agricultural production, many African countries do not have the ability to properly store or refrigerate food.
While fighting hunger and reducing food waste are goals shared by many developing countries, Tanzania is taking steps unlike any other to address its waste and spoilage problems, as Rachel Cernansky writes in The New York Times's Fixes column.
The country created a government department specifically made to develop research-backed programs to cut down on food waste. As a result, several new techniques are now being used to effectively increase the country's capacity to store and export food. Some farmers, for example, have begun using a special facility known as a packinghouse to produce and transport food in better conditions and for higher prices. Others are making use of solar dryers, which help dry out produce much faster while keeping out unwanted things like dirt and bugs. But above all, Tanzania is focused on the importance of education. The country has adopted educational programs, like the United States-based Postharvest Education Foundation, which teaches crop management skills to students around the world.
If you know a story you think should be on our Honor Roll, please send an email to our editor Catherine Taibi via catherine.taibi@huffingtonpost.com with the subject line "WHAT'S WORKING."
Calling all HuffPost superfans!
Sign up for membership to become a founding member and help shape HuffPost's next chapter