Near the sign-in desk of the Bill & Melinda Gates Foundation's Seattle office, an old proverb is written across a long hallway. It reads: "If you want to go fast, go alone. If you want to go far, go together." It's fitting that these words are so prominently displayed, because they perfectly capture how we work and think at the foundation. Partnership and collaboration are, and always have been, central to our work – whether that's working with other organizations to address global health and development challenges, or to improve public education here in the United States.
As Bill described in his speech, we think of networks as a group of schools working both individually and collectively to use a continuous improvement process to improve student outcomes by tackling problems that are common across the network.
We envision networks in our strategy coming together through the leadership of intermediary organizations – which could include districts, non-profits, for-profits, universities, or community-based organizations – that join schools together to help them identify problems, collaborate on a locally-driven strategies to tackle those problems, set targets for improvement, and then work together and learn together to make the approach effective and improve student achievement.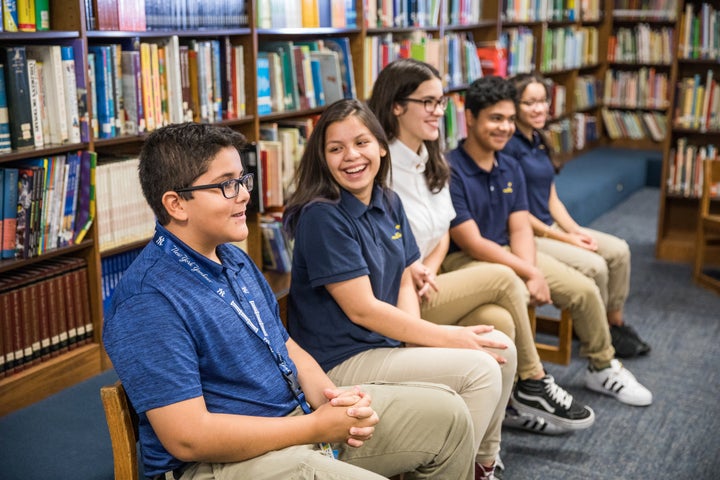 The idea of networking schools and school leaders to solve common problems is by no means new. There are existing networks in elementary and secondary education whose collaborations have led to impressive gains for member schools. For example, the Network for College Success (NCS) in Chicago connects high schools and their leaders learn and share knowledge with each other, while NCS provides individual coaching for principals, teacher leaders, and counselors as they put new approaches in place and learn from the results. They also help schools in the network focus their work on key indicators for student success, such as students being on-track toward graduation in 9th grade. And the approach is getting results for students. Last year, NCS schools averaged an 87% On-Track to Graduate rate. And NCS schools that have been part of the network for three or more years have an average rate of 92 percent.
In addition to the impressive results from networks like NCS, we've also seen the powerful, positive impact networks can have through our own investments in higher education. That experience has taught us quite a bit over time about how networks operate and succeed; here is one example:
In 2011, the foundation funded a five-year initiative called Completion By Design (CBD). The idea was to support three cohorts of community colleges in Florida, North Carolina, and Ohio as they worked to guide students toward graduation, credential transfer, and ultimately, meaningful employment. The nine colleges in the network started by examining their own data to identify points where they could see students were running into barriers and dropping out, and then design strategies to address them. Sound familiar?
Each college had its own unique set of circumstances, assets, and challenges, so the institutions had to design strategies that were right for their students – and that research showed could be effective. Strategies included improving the orientation process for students, providing them with more information on things like financial aid, and connecting them early to advisors who could not only help them figure out their own map to a credential but also start thinking about career options right from the start. The CBD institutions also focused on tracking metrics that were leading indicators of future degree completion or transfer, and put in place proactive advising for students. For example, "early alert" systems were established so the advising and career services teams could engage at-risk students with the right intervention at the right time, keeping them on track and progressing.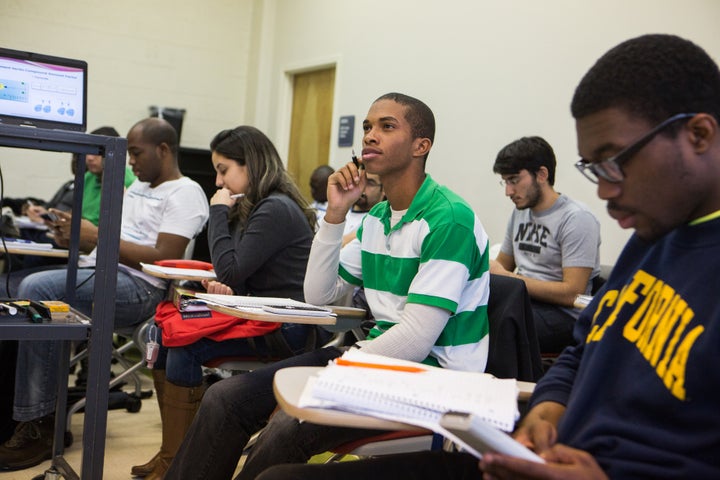 While longitudinal data for Completion By Design won't be available until 2019, as of 2016, the participating colleges had all met their near-term goals… three years early! These goals included things like increases in the percentage of students who completed entry-level math on their first attempt in their first year and completed first-term and first-year credits on schedule, increasing the likelihood that they will graduate.
Not only were these gains significant for their students, but the initiative – and the ability to work as a network – prevented the member colleges from having to "reinvent the wheel" and actually accelerated their progress. Collaboration allowed them to share with each other their challenges and successes, and to institutionalize best practices in ways that continue to benefit colleges and universities beyond just those who participated in the initiative. For example, these colleges have done innovative work in integrating their technology and data systems across their administrative, advising, and instructional teams. And they've paved the way in providing their faculty and advisors with the professional development and resources they need to make these changes work.
We're proud of the success of Completion By Design and believe that some of the key ingredients to the colleges' success – focusing on the data and evidence, applying approaches that fit the local context and the needs of their students, learning from other schools doing similar work, and going back to the data to continuously improve and iterate on their approaches – will apply in similar ways to our Networks for School Improvement in K-12.
We see this as a tremendous opportunity to learn both with and from partners and schools, and look forward to supporting the talent, knowledge, creativity, and shared commitment to student success they bring to this work. We are truly excited to read through the proposals for the Networks for School Improvement and learn how organizations plan to work with schools to ensure more students – and in particular Black, Latino, and low-income students – have the opportunity to receive a high-quality public education that will lead them over the bridge to opportunity.
Support HuffPost
The Stakes Have Never Been Higher
Related
Popular in the Community