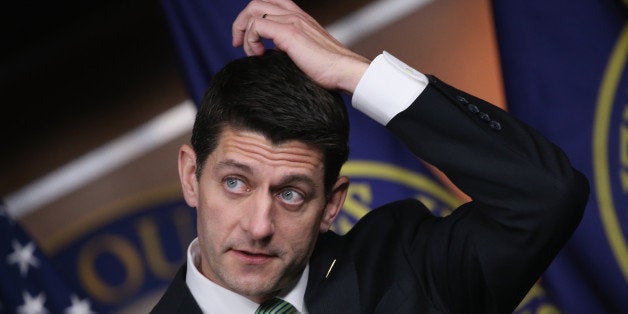 Rest assured, Bobby Jindal (R-LA). Republicans are not the stupid party. They are the evil party.
Democrats are the stupid party. With the havoc that could be wreaked by the Zika virus, the right-wing feel they must "find" money in the budget to offset the research and development necessary to be ready for it.
But, $25 billion to shut down the government? Not a problem.
The Democrats are genetically incapable of calling them on it. A statement here or there, and that is it. Or, as Debbie Wasserman Schultz (D-FL) once told me about another subject, "didn't you see my press release?"
Like Katrina and 9/11, we know it is coming. And yet, like Katrina and 9/11, Republicans sit on their hands.
After all, how much more fun to blame Obama for Zika, as Donald Trump will certainly do. And, while they are at it, they will make it more and more difficult for mothers who are carrying the microcephalic babies to have abortions.
This, Secretary Clinton/Senator Sanders/Senator Reid/Congresswoman Pelosi, could not be an easier case to make to shape public sentiment.
Republicans owe the country $25 billion from a shutdown so absurd that their own Speaker, John Boehner (R-OH) lashed out at it, and the architects said they they knew in advance it would fail.
U.S. taxpayers will, thank you very much, take the first $1.9 billion of that back to protect unborn children and mothers from the Zika virus. (Unborn children? Who, pray tell, pontificates their love for them?)
A little clue on how to make this happen. Speak about it from all quarters. Have Hillary and Bernie call into morning news programs, just like Trump does, to talk about it. Repeat-repeat-repeat-repeat-repeat. Keep making the distinction. Demand the first "credit" from the $25B the right-wing owes the country is protection against the Zika virus.
Every time you are on a Sunday morning yapping show, talk about it. Bring every question back to Zika, right-wing obstruction, hypocrisy over protecting the unborn, $25 billion they blew on the government shutdown.
Of course, the above scenario will never happen. After all, the Dems are indeed the stupid party.
REAL LIFE. REAL NEWS. REAL VOICES.
Help us tell more of the stories that matter from voices that too often remain unheard.
BEFORE YOU GO