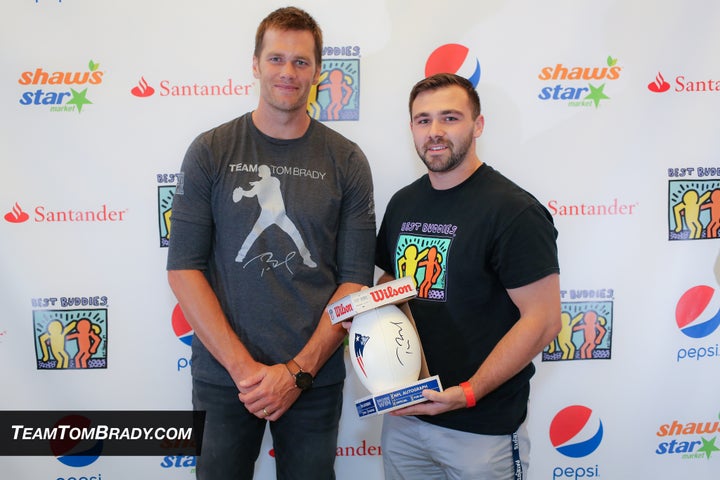 I'm a big fan of Tom Brady. As a Boston native, I know how much he's done for the City and for the New England Patriots. I don't believe for a second that he deflated those balls, and he's probably the greatest football player in history.
In short, he's a wicked pissah. That's really the highest compliment a Bostonian can pay another guy.
But Tom Brady is living proof that you can't be good at everything. And what does Tom suck at? Philanthropy. It's like he went to Trump University and learned at the foot of the master himself.
Sunday's Boston Globe reported that Tom Brady's charity, The Change the World Foundation, has received $3.25 million in payments from Best Buddies International, a charity that Brady has reportedly raised $46.5 million for since 2001.
What's wrong with this? Everything.
Charities shouldn't be giving large sums of money to celebrities - even if the money goes to their charitable foundation.
Celebrities - especially someone of Brady's status - shouldn't be relying on the donors of another nonprofit when they are more than capable of raising their own money.
Best Buddies' contributions to Brady's foundation smack more of fundraising expenses than charitable gifts. Yet Best Buddies reported then as the latter.
The whole arrangement sends a horrible message to other celebrities and sports stars who might be emboldened to establish more self-serving tit-for-tat arrangements with charities.
This isn't the first time that Brady has shown poor judgment in his relationship with Best Buddies.
After Brady was involved in a car accident in 2010, the Boston Globe reported that he got the $97,000 car he was driving from Audi, a Best Buddies partner, in "appreciation for his participation with Best Buddies.''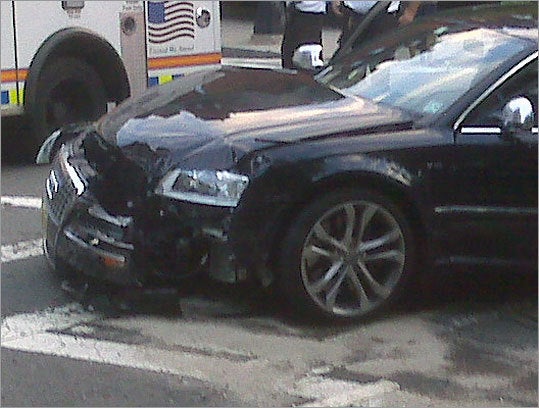 So Audi gave and Brady accepted an expensive car because he was a wicked awesome volunteer? My nephew has raised money and volunteered at the Best Buddies' Hyannis Port Challenge for years and has only come home with great memories and a t-shirt.
But, hey, he's TOM BRADY. And that's what everyone else said back in 2010. Audi even replaced the damaged car with a new one. Not many people complained.
I suspect the same will happen with this latest incident. Tom's bad behavior will just fade into the glare of his five Super Bowl rings. But the stakes are higher this time as Brady's poor judgment will soon be modeled by other celebrities and sports stars.
Celebrity and nonprofit partnerships could turn into a very ugly game. The big losers will be the people causes help.
Today, at Star Supermarket in Newtonville, Massachusetts, my cashier (not the first time I've been through his checkout line) asked if I wanted to make a $3 donation to Best Buddies and Team Tom Brady. I passed, but not because I didn't want to support Best Buddies. I think they are a great organization. But I had given the day before and wasn't ready to give again.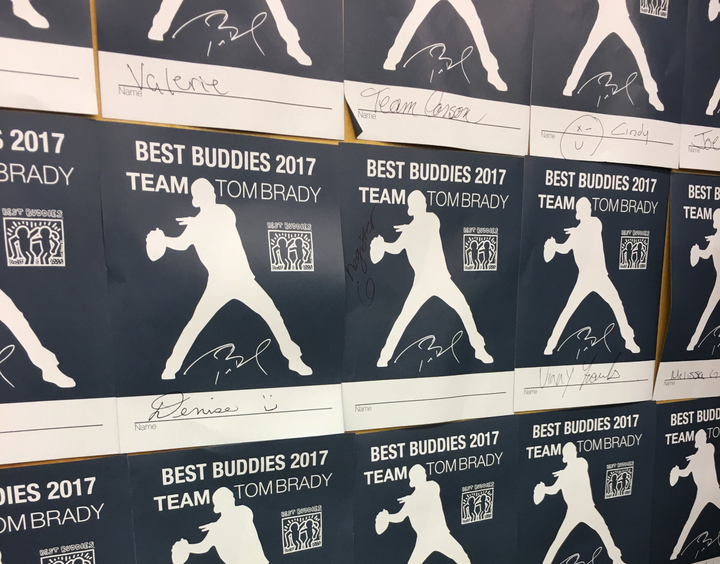 Maybe I'll give again the next time my wife asks me to run to the market.
As the cashier and I bagged my groceries, I told him about the Globe article on Brady and Best Buddies. "That's not right," he said.
No, it isn't. Tom Brady should know better. This is one touchdown Team Brady shouldn't be allowed to score.
Popular in the Community