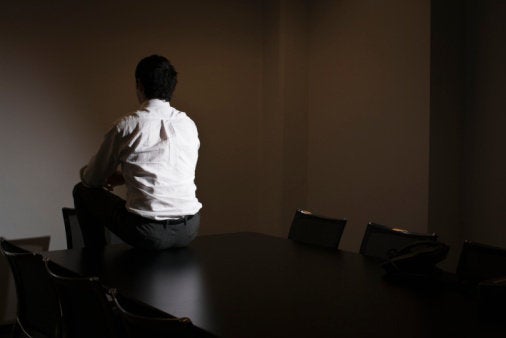 What would you say to a survey that asked two questions:
1) Can treatment help people with mental illness lead normal lives?
2) Are people generally caring and sympathetic to people with mental illness? And would your answers differ if you suffered from a mental illness?
Those were the questions that the Centers for Disease Control and Prevention (CDC) asked over 200,000 adults in 35 states, the District of Columbia and Puerto Rico. The answers, which are the first state-specific reports of attitudes toward mental illness, appeared in the CDC Weekly Report of May 28, 2010 and were reported in collaboration with The Carter Center and the Federal Substance Abuse Mental Health Services Administration (SAMHSA), as well as other mental health advocates.
Whether you have or don't have significant emotional distress (a proxy for mental illness) this survey indicates that you almost always believe that treatment can help (78 percent of those with emotional distress and 89 percent of those without felt that way). This surprised me, since so many people tend to disparage psychiatric treatments, and even more don't go for care that when effectively delivered can do a lot for a lot of people (not just according to what people think but according to many studies on the effectiveness of treatments for mental disorders).
But when it comes to whether others are "caring and sympathetic" the report reveals a striking difference that is not reassuring for either group. About 57 percent of those who do not suffer from a mental disorder think that others will be kind but only 25 percent -- one in four -- of those who suffer with significant emotional distress think that others are caring and sympathetic. Not only are these individuals ill, they believe that the world around them cares little about them. This is not a good combination. It is hard enough to suffer with a mental disorder but to think that you are disparaged and stigmatized adds to suffering and undermines hope.
In the USA, less than 20 percent of people with a mental disorder get properly diagnosed and effectively treated! This is an alarming statistic in light of the great prevalence of mental disorders (more than 20 percent of adults are affected annually) and the great suffering and burden they create. General medical care clocks in at about 55 percent receiving effective treatment -- not so great, but almost three times better than their psychiatric brethren. The implications are what are so worrisome.
If you think you can be helped but think, really fear, how others will react to your problems you are apt to try to hide, to not put yourself in the open and dependent position of seeking help. Or if you do seek help, your engagement and commitment to treatment is precarious because of the powerful urge to run away from a shameful situation or one that puts burden on your loved ones. You may even believe that caregivers are not care giving or sympathetic, mere workers doing their hours to get paid. Avoiding care is all the more painful since the CDC study documents that you are apt to believe that treatment works -- but cannot bear the stigma associated with undergoing it.
The CDC study indicates that attitudes are improving, at least that people are more apt to believe that mental health treatment works. The public education campaigns and celebrity spokespeople may be making a difference, as may the direct to consumer (DTC) ads from pharmaceutical companies that barrage us on television and in print media. Interestingly, in the CDC study those with more education were more hopeful about treatment, perhaps supporting the impact of educational campaigns (at least with this segment of the population). But we still have a lot more work to do.
I loved the RU-OK media campaign in Australia done last year, which I wrote about on Huffington Post. Its simplicity and caring are wonderful. All you need to do is turn to someone else you think in distress and ask, "Are you OK?" (Hence, RU-OK?)
Not only is that a thoughtful act, it gives all of us a simple script for overcoming our reserve about asking -- our reserve being a contributor to stigma since we tend to distort what we don't know and what we feel little control over. In this country, the Federal mental health agency, SAMHSA has an internet site to help people understand and respond to mental illness.
The good news is that mental health treatments have been proven to work. Even better people, whether ill or not, believe that to be true! Imagine how many more lives will be improved if we focused more effort on beating stigma, making mental health systems more accountable, coordinated and collaborative, and making every encounter with a person with mental illness one of respect and consideration for what they want in life. When the CDC surveys again it would be good to see how we are doing against all those measures.

The opinions expressed herein are solely my own as a psychiatrist and public health advocate.
Lloyd I Sederer, MD ,www.askdrlloyd.com
Related