"To make a way when there is no way." Thony Ferdinand
"To listen past the noise." Greg Carlson
"To live with discipline and joy." Haley Malm
"To remain rooted and grateful." Liz Butler

Intentions are a powerful way to launch the school year. As with the best ideas in any good school, this one came from a teacher. Aaron Schildkrout asked his humanities students to craft and share statements describing what it feels like to be living as your "best self." Their stated intentions became a touchstone: Are you living up to your intention and if not, what's keeping you from doing so? We decided to extend this process to the entire student body during our annual fall expedition to American Youth Foundation's Camp Merrowvista in New Hampshire.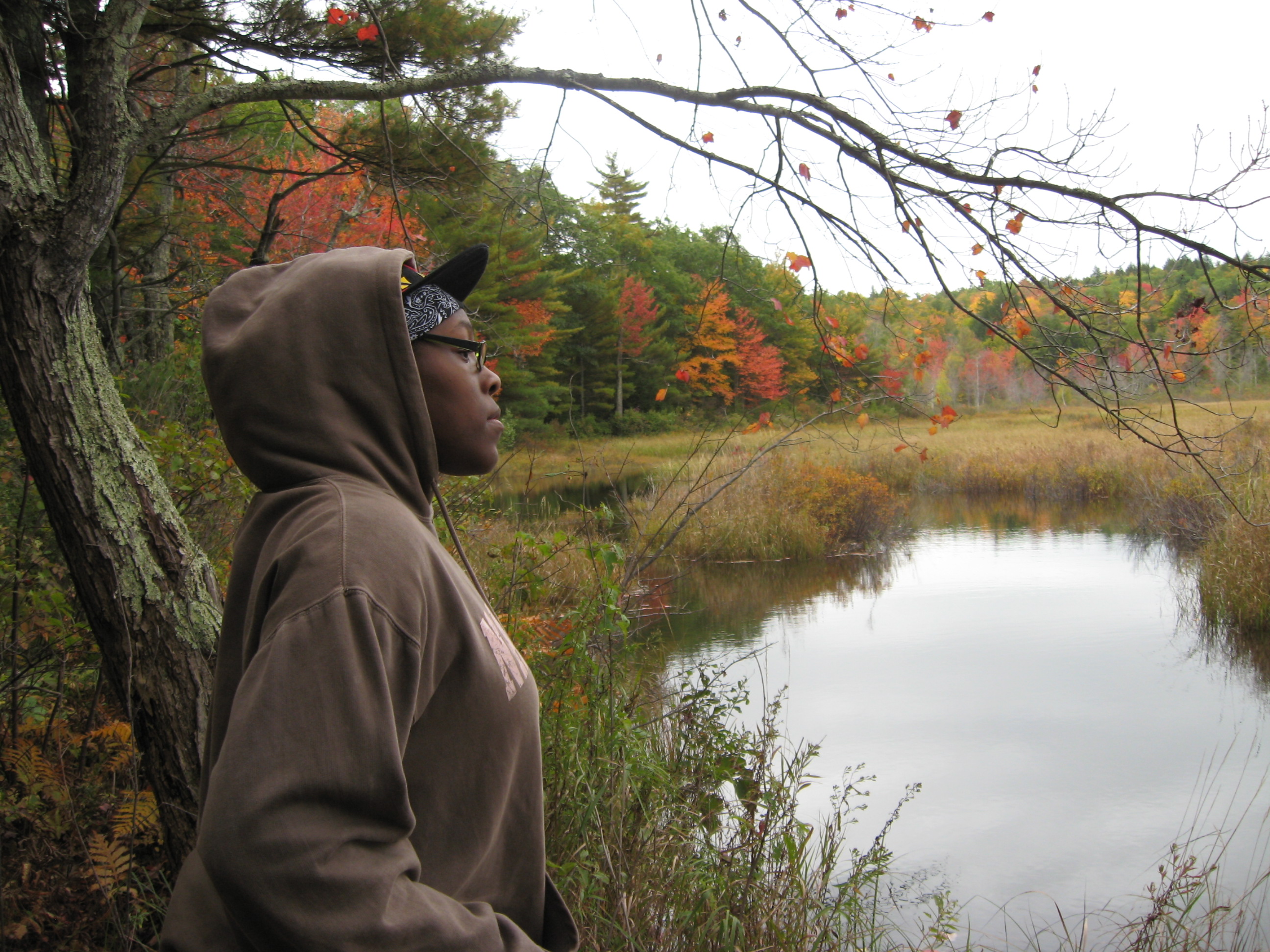 AYF's motto is "My own self, at my very best, all the time," which is a stunningly succinct and illuminating intention itself. Every child over the age of ten, when asked, knows whether or not this moment's action "is being my own self, at my very best." It make sense to roll out the reflective process of identifying and articulating intentions in the spectacularly beautiful setting of camp. In October, we will repeat this ritual again.
But first, we adults need to figure out and share our intentions for this year and that is a task we undertake during our August staff retreat. "We want intentions to permeate our work at Codman but also our entire lives," Thabiti Brown, our principal reminded us, as he opened our work session on Intentions. "For the new staff, would any returning faculty share what intentions are?"

Danielle Denufrio observed, "An intention is an aspiration. You can't live up to it every day and that means it's okay to fail and to admit you're failing sometimes. It's something you look to be when you are at your best."

"I can be riding on the subway and thinking about my own intention," Liz Butler noted, " but I like being part of a collective web of intentions, too. In crew, we talk about whether or not we are each living up to our intention."

Sydney Chaffee continued, "I've gotten closer to achieving a balance between two extremes in my own intentions -- the extreme concreteness of many 9th graders' first intentions and the extreme flimsiness of the overly poetic, grand intentions of my first few years which were hard for me to know if I was actually doing."
"It serves as a reminder for me of who I want to be, " Shelby Derissaint added.
Thabiti sent us off for a "solo" to craft our intentions for this coming year. Intentions would be hollow unless we circle back and hold ourselves and each other accountable for them.
This year we are focusing our staff retreat's work on adopting State Common Core Standards and moving to standards based grading. Rightfully, as a school, our focus should be on academic achievement. It is.
But all humans yearn for more. It is an energizing endeavor to name, regardless of role or responsibility at school, our larger purpose for this hard work ahead. How do we intend to live this school year?
"Success and Failure" is one of our ten Expeditionary Learning design principles. We know we will fail in realizing our intentions every moment, but as Thabiti reminded us, "the beauty is in the trying." And try we shall.



Calling all HuffPost superfans!
Sign up for membership to become a founding member and help shape HuffPost's next chapter