A recent statistic forced me to take stock of my own shoe obsession. According to ShopSmart magazine, the "average" woman in the U.S. owns 17 pairs of shoes. Seventeen? That's how many shoes women I know take on vacation. I won't tell you where I rank but it's a big enough number, hovering near three digits, that has inspired me to create clever shoe storage solutions for the "above-average" woman: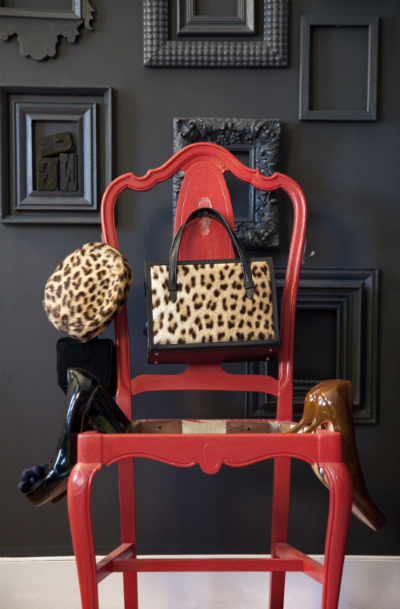 1. Take a Seat: An old flea market chair, with the seat removed, gets a second life holding up to 20 pairs of your favorite high heels. Add a few removable clear hooks (I hate putting nail holes in a chair), and you've got a handy spot to hang hats and handbags.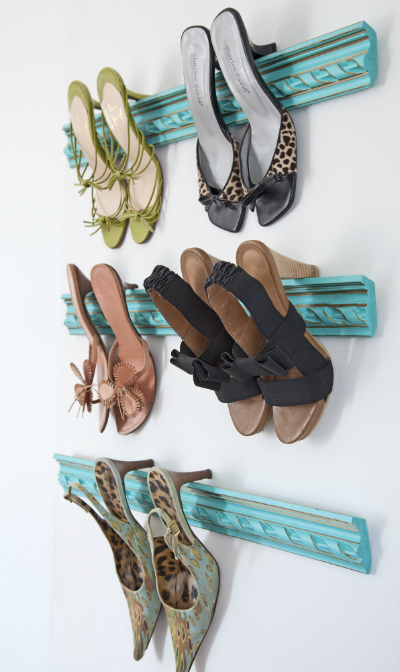 2. Shoe Bar: For your precious pairs that look more like art than shoes, display them out in the open. Inexpensive and lightweight polyurethane molding is easily cut to fit. Removable hanging strips (the kind with "teeth") are strong enough to attach the molding to the wall. A one-foot long piece of molding will securely hold three to four pairs of heels.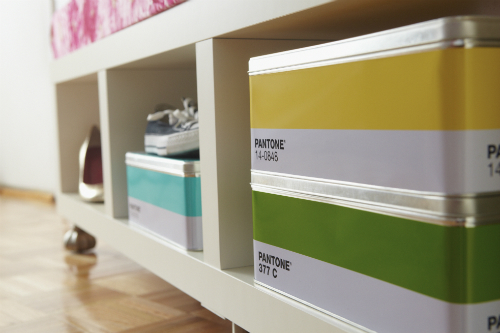 3. Shoe Box: For sneakers, work shoes and pairs not pretty enough to display, tuck them away in Pantone tin boxes.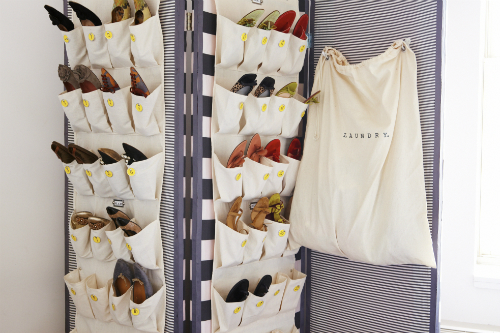 4. Shoe Screen: Attach muslin pocket shoe organizers behind a paneled screen and change out your pairs for the season.

5. Shoe Tag: Instead of attaching the standard Polaroid photo shoe labels on boxes, take artsy snaps of a particular feature of a shoe -- maybe a great heel or a bow -- and print it out onto Avery clear adhesive sheets and attach it to paper tags.

6. Shoe Ottoman: Line the inside of a round storage ottoman with a bed skirt shoe organizer like the ones you see on those late-night TV ads. They are around $20 and provide large clear vinyl pockets for 16 pairs of shoes. Use sticky-backed strips to keep the shoe pockets secured to the inside rim of the ottoman. This way you can easily remove them for cleaning.
Related