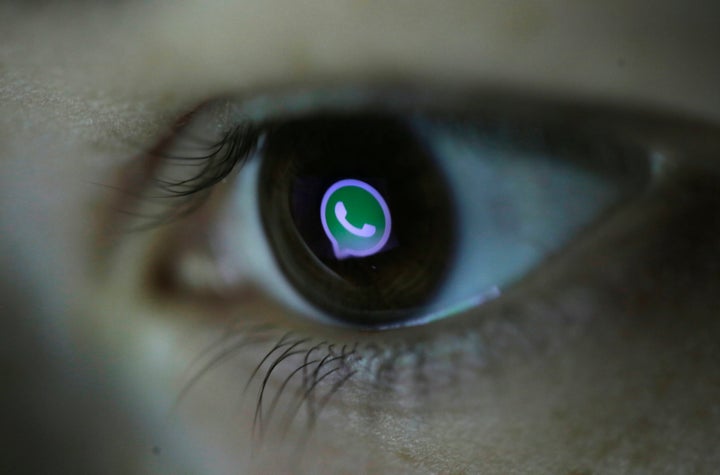 The company will not have the technical capability to turn your communications over to law enforcement.
"The idea is simple: when you send a message, the only person who can read it is the person or group chat that you send that message to," WhatsApp said in a blog post Tuesday. "No one can see inside that message. Not cybercriminals. Not hackers. Not oppressive regimes. Not even us."
WhatsApp describes the technology in greater detail in a security document on its website. Encryption has long been available for text messages sent on WhatsApp, but now every communication is similarly protected -- "all messages, phone calls, photos and videos," as Wired writes.
If you're wondering why this is a big deal, look no further than the recent scandal over a locked iPhone. U.S. investigators asked for Apple's help to get into a device linked to the mass shooting in San Bernardino, California, last year. Apple refused, but it was technically possible for it to create a solution that would have allowed entry into the locked iPhone -- as investigators later proved when they hacked into the phone without Apple.
To some, that case was fundamentally about whether a tech company should have the power to lock the government out of its products. That's a sticky problem when those products are used by criminal suspects to communicate.
By guaranteeing end-to-end encryption, WhatsApp is essentially locking up user information and throwing away the key. No matter what a government demands, the company won't be able to turn over your personal data.
This doesn't necessarily mean that governments are powerless. For one thing, if officials can access a user's device, they can, of course, open the app and see the user's messages. Brazil has also butted heads with WhatsApp in recent months: Officials required the app to shut down for a brief period in December over a criminal case, and they arrested a Facebook exec last month because WhatsApp was unable to provide information connected to a drug trafficking investigation.
At the time, a spokesman for WhatsApp provided a response that the company will surely repeat in the future, now that encryption is being used across the entire platform: "WhatsApp cannot provide information we do not have."
Popular in the Community