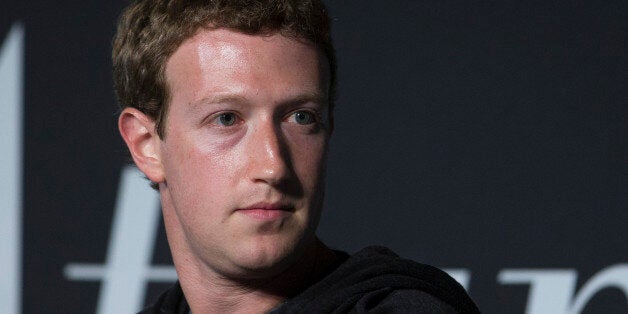 The news that Facebook will spend $19 billion to acquire WhatsApp, a mobile messaging app with more than 450 million users, marks the latest phase in what has emerged as Facebook's defining strategy: The unite and conquer approach to social networking.
Facebook is no longer focused solely on building out Facebook, but is willing to meld itself into whatever shape, service or brand fits your socializing needs at a particular moment of your day. To expand its empire and place itself wherever we are, it'll spend dearly to buy whatever diverse services we value.
For several years now, Facebook has tried to position itself as the go-to messenger for every message we send, publicly or privately, baiting us with features like "chat heads" or the ability to send voice recordings. Buying WhatsApp, which processes 19 billion messages a day, clearly goes a long way toward fulfilling that mission. As soon as all the CEOs and lawyers sign on the dotted line, nearly a half-billion people who were messaging off of Facebook will instantly begin routing their chats through Mark Zuckerberg's domain.
But beyond that, Facebook's WhatsApp deal makes it clear that Facebook isn't content to be Facebook. Facebook wants to be the hub for any social interaction you have over the Internet -- alone or in groups, broadcast or whispered, permanent or self-destructing, written or photographed, under the Facebook logo or a different mascot. The WhatsApp acquisition, which follows on Facebook's Instagram buy and its failed bid for Snapchat, suggests more than an effort to find the "next big thing" and cultivate it under Facebook's wing. Facebook wants whatever is the new big thing. (Like Instagram, Facebook confirmed that it will continue to run WhatsApp as a standalone app.)
"If you think about the overall space of sharing and communication, there's not just one thing that people are doing. People want to have the ability to share any kind of content with any audience," Zuckerberg said in an earnings call last month. "There are going to be a lot of different apps that exist, and Facebook has always had the mission of helping people share any kind of content with any audience, but historically we've done that through a single app."
We've thought of Facebook's growing ecosystem of services as revolving around and expanding the core Facebook experience. We're thinking too small. Zuckerberg is dreaming of an even larger universe of services that aren't tied to Facebooking, but communicating -- full stop.
This has obvious advantages for Facebook's business. A broader suite of services means bringing on more users (WhatsApp is particularly popular outside the U.S.), claiming more of people's time and sucking up more of their information, all of which helps Facebook woo advertisers.
But what about for those of us who use the services? It feels harder and harder to escape Facebook's reach while still being social online. While the WhatsApp acquisition will no doubt stoke privacy fears, there's another, less-discussed consequence of this unite and conquer approach: The rapid spread of the Facebook ethos, which values true identities, oversharing and the vague goal of "connecting" above all. Instagram looks a great deal like it did before Facebook acquired the app. But even there, there are subtle changes, like the push to tag friends in photos.
The principles and values that Facebook holds dear are becoming harder to escape as it exports them to whatever new satellite it brings into its orbit. Our online identities are part of the unite and conquer push: Whenever possible, Facebook prefers to combine our online activities, no matter what the channels may be, to create one comprehensive, exhaustive persona. And for what reason, we might ask? To get to know us, to know all about us, that much better.
Popular in the Community