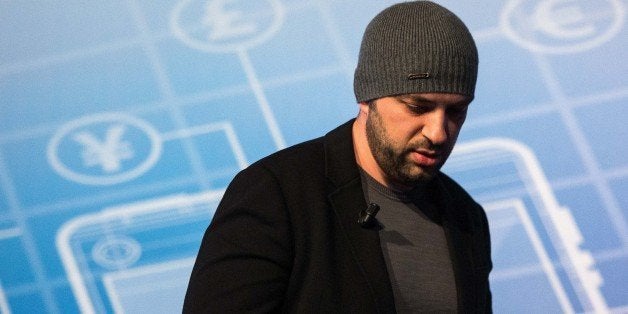 Jan Koum, the billionaire chief executive and co-founder of Facebook-owned WhatsApp, has apologized for behavior that led an ex-girlfriend to get a restraining order against him nearly 20 years ago.
In an apology posted on Facebook, Koum, 38, did not address the order's specific claims, but broadly expressed regret about the incident:
"I am ashamed of the way I acted, and ashamed that my behavior forced her to take legal action, he wrote. "I have great remorse about that episode, but I learned a lot and can honestly say that what happened almost 20 years ago does not accurately reflect the person I am today," he added.
"Jan has written a thoughtful and honest response that we believe demonstrates the sincerity of his remorse over what happened nearly two decades ago," a spokesman told Bloomberg.
No word on whether Koum has ever apologized to his ex-girlfriend. Although in his apology he does note that he is concerned that her name will be leaked because of his visibility.
Facebook did not immediately respond to a request for further comment.
The news comes at a time when U.S. tech companies in general are under scrutiny for the way they treat women. A string of lawsuits and claims of abuse and sexual harassment have made headlines in recent years. The industry's leadership is also notoriously male-centered: women make up just a tiny portion of the many men in Silicon Valley executive suites and corporate boards of directors.
Facebook's nine-member board, which includes Koum, has just two women - Sheryl Sandberg and Susan Desmond-Helmann.
Koum, who is now worth about $7.4 billion, according to the Bloomberg Billionaires Index, had a pretty remarkable rise to wealth.
As a teenager living in California with his mother, Koum swept floors to help pay the bills, and his family relied on numerous welfare programs to survive. Koum reportedly signed the $19 billion deal with Facebook at the same place he once waited in line for food stamps.
Koum's official history now includes this darker chapter. According to the 1996 court documents (which you can read here), the Ukrainian-born entrepreneur followed his ex-girlfriend for a period of several months in 1995, verbally harassing her and even (on at least one occasion) physically assaulting her. Koum allegedly frightened her to the point that she would lock herself in the bathroom to hide from him. She also claimed she had to ask co-workers to walk her to car at the end of her shift, in case Koum was waiting for her.
The intimidation peaked in October 1995, when the victim was a student at Foothill Community College, according to the court order. "Jan Koum followed me through campus and physically harassed me," the victim wrote in court documents. "I stopped going to school that day, and when I was dropping my classes, I found that Jan Koum had found my Social Security Number and ruined my records at the school."
"I am physically, emotionally and mentally worn out because of him," the victim wrote in the restraining order, which was filed in a California federal court in 1996 and which forbade Koum or his friends to go within 300 feet of the woman's house or job.
Calling all HuffPost superfans!
Sign up for membership to become a founding member and help shape HuffPost's next chapter