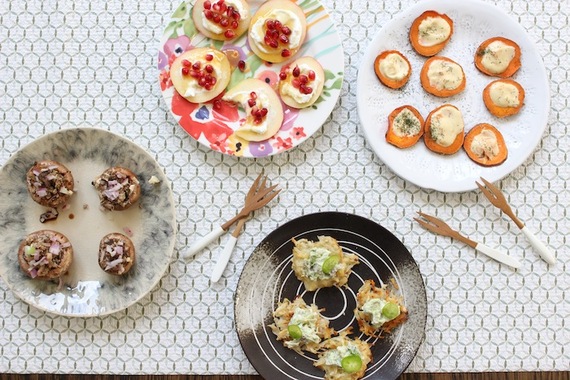 Even though we're through the holidays, we're just starting a whole new season of eating: the Super Bowl, the Emmys, and the Olympics. Weeks full of television events that not only beg for a casual gathering of friends, but also small snacks to keep everyone full. Which brings us to the awesome crostini -- a small piece of toasted bread ready to be smothered by pâtés, bruschettas, and cheese.
For those with special diets, though, this quick snack is not as simple as slicing up a baguette. Gluten-free, low-sodium, and other food allergies require finding substitutes. But that doesn't mean you have to skip the fun and ease of these crunchy bites (or spend all day making a loaf from scratch). It simply means getting a little more creative then, well, white toast. And whether accommodating your own dietary needs or those of your friends, trying these wheat-free crostinis for a tasty and time-saving alternative.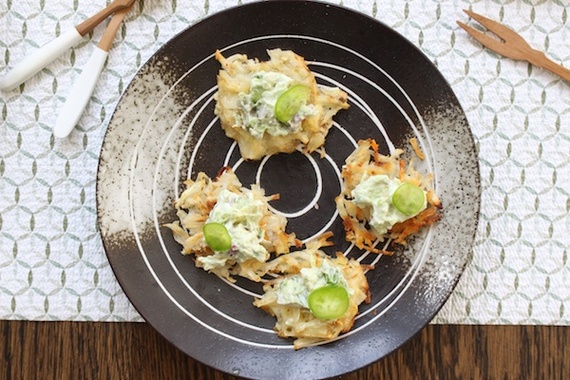 HASHBROWNS
By using frozen hash browns, you can make mini latke toasts in minutes. Simply let the shredded potatoes thaw and then mix them with a little olive oil and seasonings. On a greased cookie sheet, form small, flat patties with your hands. Preheat the oven to 400 degrees Fahrenheit and bake the mini latke toasts for 15 minutes or until they are brown and crispy. As for toppings, pair them with anything from creamy avocado spread to smoked salmon. A simple pea and bean hummus. Or even oven-roasted tomatoes and apricot jam.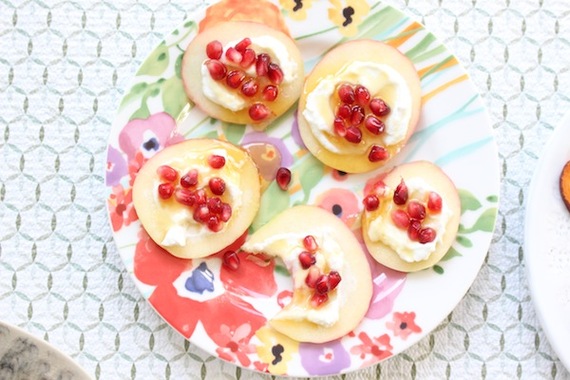 RAW APPLES
Thick, round slices of apples make a quick and crispy alternative to bread. They pair well with cheese, slices of beef, herb yogurt spreads, and even a simple drizzle of honey. Best of all, they can be prepared ahead of time or right when your friends arrive.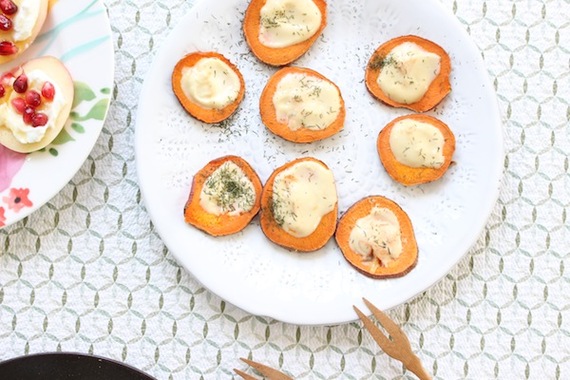 SWEET POTATOES
Of all four options, the sweet potatoes take the most work. And by work I mean cutting and roasting them in a 375dg F oven for 20 minutes, or until soft enough to eat but sturdy enough to hold a mustard cream sauce or a generous helping of some cheese.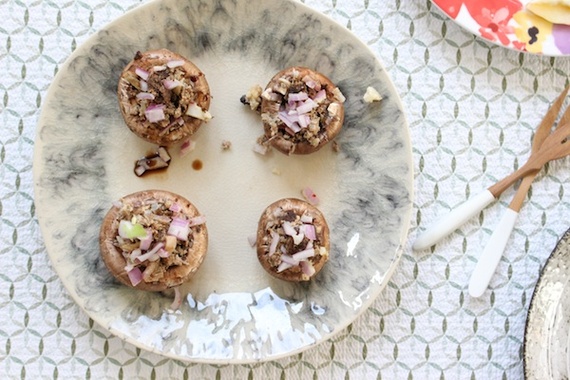 MUSHROOMS
Okay, so this doesn't really count as crostini, but mushrooms make a great vehicle for dips and spreads. After removing the mushroom stem, fill up the remaining mushroom cup with cooked meat, artichoke dip, or roasted tomatoes. Give them a quick roast in the oven (maybe even with a sprinkle of parmesan on top). Or if you're short on time, simply soak them in a little balsamic and leave them raw. Either way, the woodsy flavor pairs well with everything from parmesan to roasted grapes and blueberries.
What crostini alternatives have you tried?
Calling all HuffPost superfans!
Sign up for membership to become a founding member and help shape HuffPost's next chapter