I'd like to solve the puzzle, Pat ... L - O - L!
It's a new day, and that means a new, hilarious answer on "Wheel of Fortune." (What did this show do before the Internet?)
Though we're not necessarily going to call Rachel Brill the worst contestant ever, we probably won't call her the best either.
During the Monday, April 28, show, Brill had a nearly completed puzzle (see below), was ready to solve and then everything went to hell.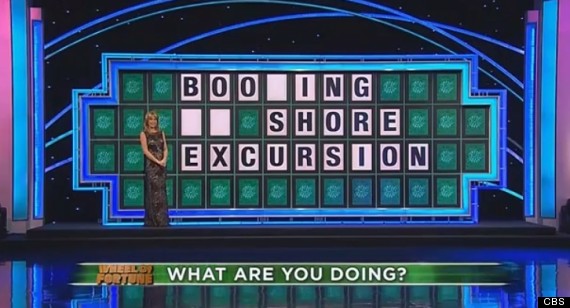 Rather than fill in the blanks with something that made sense, Brill answered "Boozing My Shore Excursion." Much to Brill's chagrin, the correct answer was "Booking My Shore Excursion," which the next contestant answered like he was walking over a land mine.
Don't feel too bad for Brill, though. She still received $1,000, which should give her plenty of opportunity for boozing her next excursion.
Note to all future "Wheel of Fortune" contestants: If you're ever in doubt, just guess "New Baby Buggy." Even if you're wrong, the look on Pat Sajak's face will be reward enough.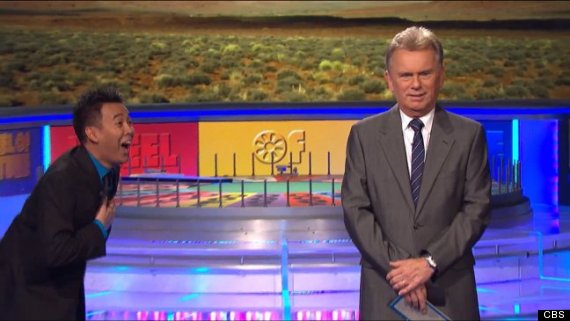 PHOTO GALLERY
CBS New Shows 2013-2014
Calling all HuffPost superfans!
Sign up for membership to become a founding member and help shape HuffPost's next chapter
BEFORE YOU GO