"Wheel of Fortune" watchers complained that the answer to a puzzle on Thursday's episode wasn't common enough ― and it cost one contestant a pretty penny.
The category was "Phrase," and Cesar Redaja faced these blanks with just 10 seconds to answer: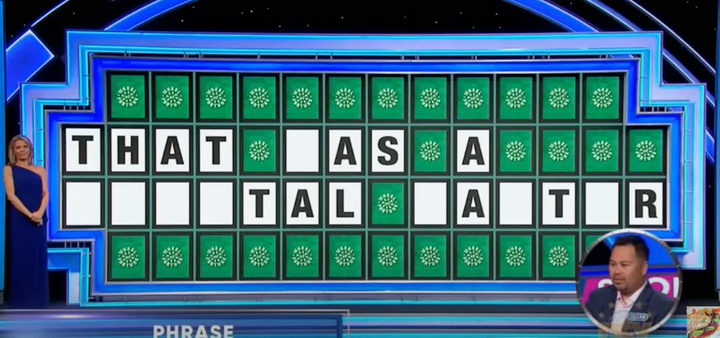 Redaja didn't even hazard a full guess as the buzzer sounded.
The answer? "THAT WAS A PIVOTAL FACTOR."
"That was a toughie," host Pat Sajak acknowledged. Redaja's mouth was agape when he got a peek of the bonus prize that he would have won: $100,000.
"Yeah, I know," Sajak said.
The contestant still went home with $26,398.
Online, outraged viewers said that the phrase's obscurity was a pivotal factor in Redaja not winning the extra cash.
Popular in the Community