When Amanda Diesen and Todd Krieg learned they were expecting, they decided to announce their pregnancy in a ... creative way.
The couple took a photo in which Diesen holds an ultrasound image, while Krieg, who is in a wheelchair, gives a thumbs up. Chalk writing on the wall behind them reads, "It still works."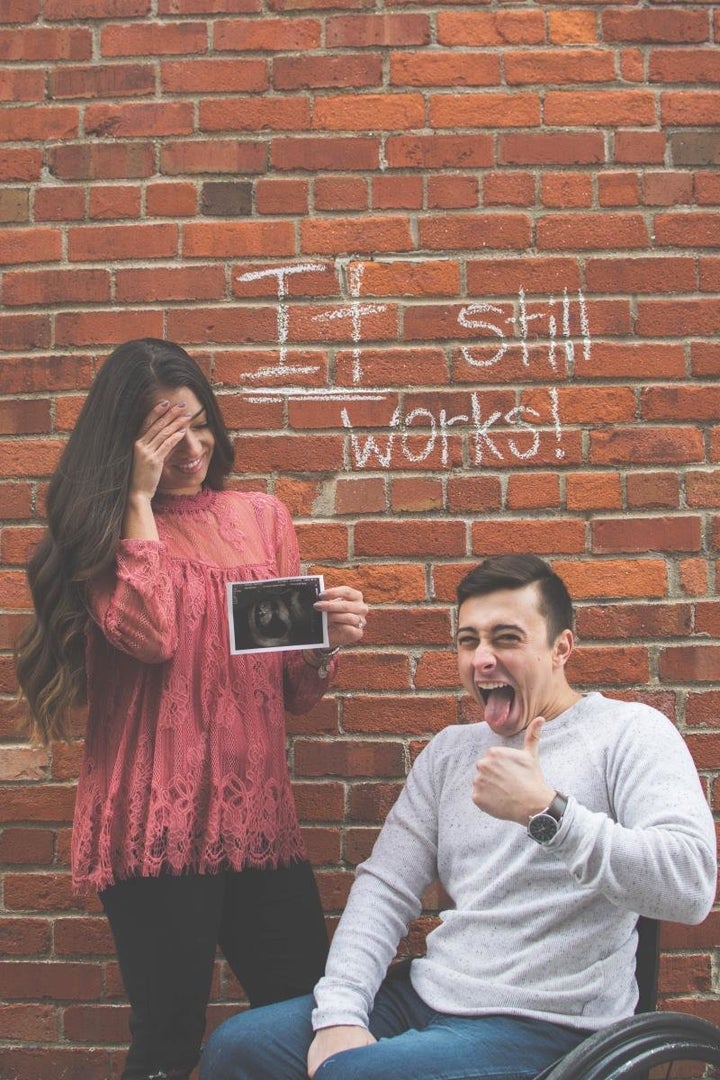 "We knew we wanted to do something funny because we're both super goofy," Diesen told The Huffington Post. "I had been looking through Pinterest for ideas and found one where the dad had written on a sign 'I did that' with the woman in the back."
She added, "So I figured it would be funny to change it up and jokingly say 'it still works.' Todd loves stupid dirty jokes like that and was sold on it." The couple posted their announcement on Instagram, where it received over 3,300 likes.
The baby is due in August. On Valentine's Day, Diesen and Krieg learned that they are having a boy. They shared a photo from their "gender reveal" on Instagram as well.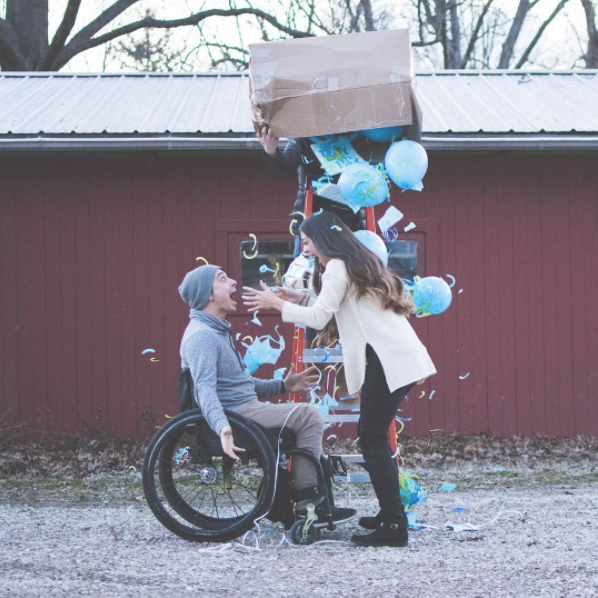 Krieg was a professional motocross racer until he became paralyzed from the chest down after a dirt bike crash in October 2014. He met Diesen at a paralysis recovery center the following year, and they became engaged in January 2017.
On their description page, Diesen explained their surprise pregnancy. "Doctors had said it would be nearly impossible to conceive naturally due to Todd's injury, but here we are, 14 weeks pregnant," she wrote. "With a baby on the way, we shouldn't be spending loads of money on my dream wedding."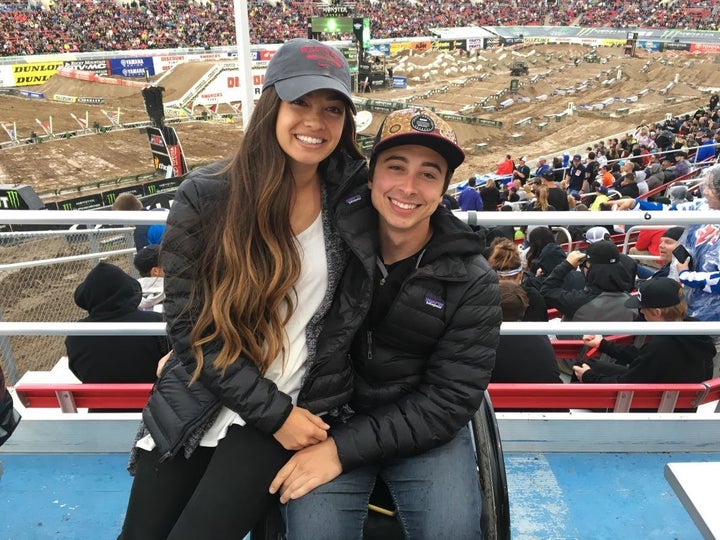 Knowing that the duo is trying to win the contest, one of Diesen's friends posted their pregnancy announcement photo on Reddit.
"I had never even heard of Reddit until he texted me that he posted it there, and it was the top story," the mom-to-be told HuffPost.
"We read a few comments, and a lot of it is pretty funny but not the nicest," she added. "Todd thinks it's hilarious and it doesn't bother him, but it definitely gets to me a little bit!"
Diesen says any negativity has been far outweighed by the reactions from friends and family.
"I would say that overall, the response has been positive, and people enjoy it," she said. "I hope people get a good laugh out of our silly announcement."