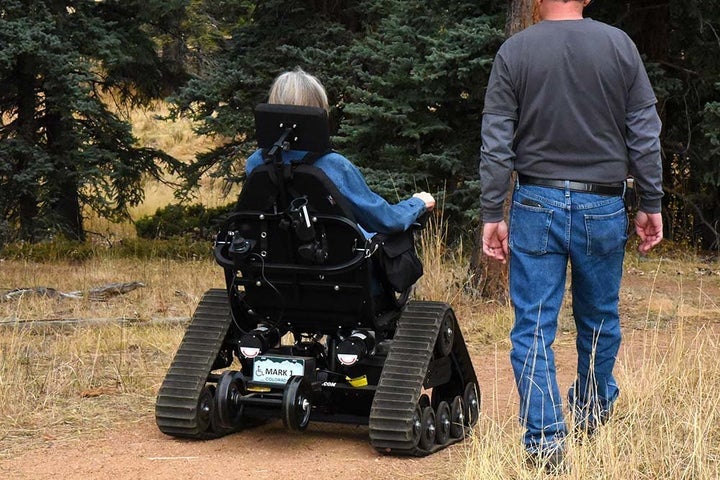 A state park is blazing a new trail for itself.
On Oct. 14, Colorado's Staunton State Park debuted its first all-terrain wheelchair for people with disabilities to use. The Action TrackChair has tank-like wheels that allow users to go off road, on dirt trails and up inclines, which is not possible on traditional wheelchairs, according to the Colorado Parks and Wildlife Office.
"Our hope is to push this [program] out to other parks here in Colorado," Wayne Parkinson, director of Friends of Staunton, a nonprofit that advocates for the state park and helped raise the funds for the new chair, said during a presentation posted to Facebook.
The nonprofit decided to buy and dedicate the chair in memory of Mark Madsen, a man who was paralyzed and loved spending time in Staunton.
Madsen, who died in August 2015, spent much of his childhood hiking and fishing in the area that is now Staunton State Park. That was before he was paralyzed from the neck down in a 2001 car accident, according to High Timber Times.
"My parents bought a cabin [in the area] in 1983, so we all used it — especially Mark," Marie Hensick, Madsen's sister, told the paper. "He would come here in summers before the accident, and we'd bike all over. This was his place of renewal, inspiration, refueling."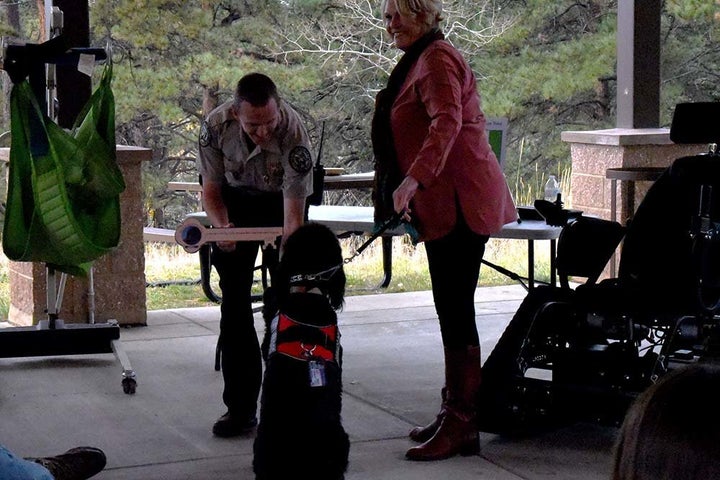 After Madsen's accident, he wasn't able to hike or get around the land like he used to. But in 2014, a year after Staunton opened, he received an all-terrain wheelchair from a friend who worked at Craig Hospital in Englewood, Colorado, and became a regular fixture at the new park.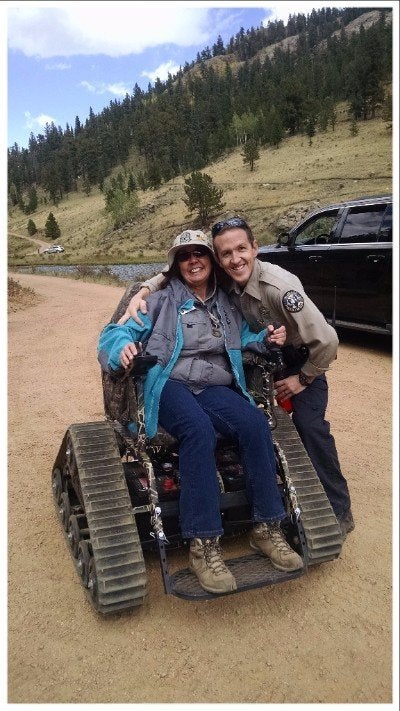 Madsen loved Staunton so much that after his death, his family asked that financial contributions be sent in his name to the Friends of Staunton in lieu of flowers. In May, the nonprofit told Hensick that it wanted to raise more money to buy and donate an all-terrain wheelchair to the park as a way to honor her brother and help others like him enjoy the outdoors, per the High Timber Times.
By August, Friends of Staunton, in partnership with Madsen's family, raised over $40,000 to help improve the park's accessibility for disabled people. In addition to the all-terrain chair, the group plans on using the funds to buy an additional chair and a lift, so guests at the park can get into the chairs, according to Colorado Outdoors Magazine.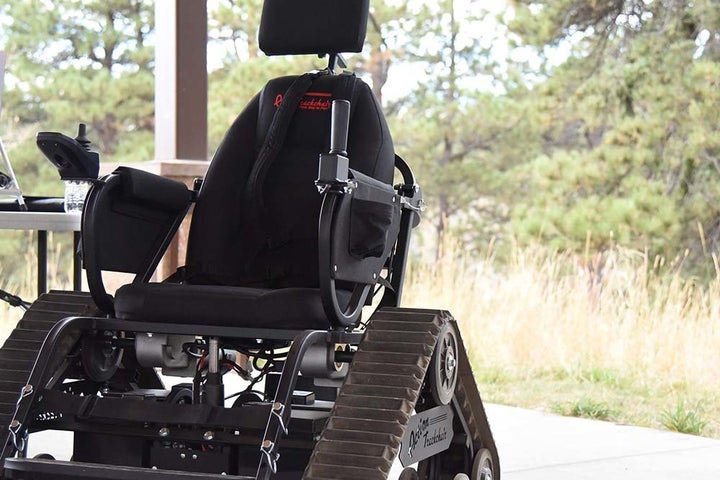 The park is dedicating both all-terrain chairs to Madsen. The first chair has a license plate in the back that says "Mark 1," and the next chair will have one that reads "Mark 2."
"Mark would be shocked, honored, humbled," Hensick said during the ceremony announcing the first chair. "And most of all he'd be really happy and pleased that others are going to have the opportunity to explore new horizons."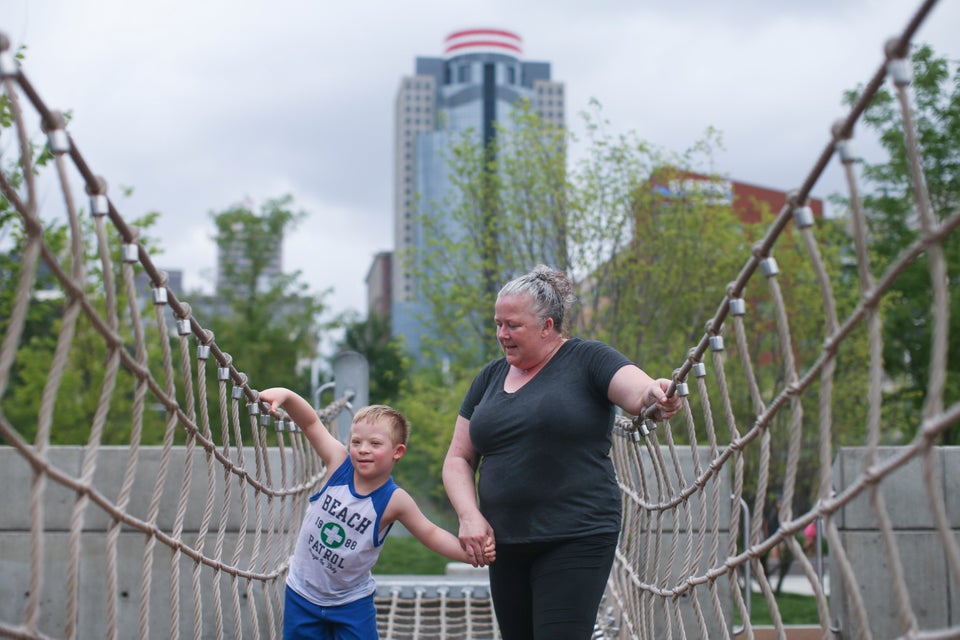 10 Best States For People With Disabilities
Popular in the Community