He may use a wheelchair to get around, but that hasn't stopped Matthew Tillyer from being called into service in a galaxy far, far away.
The 13-year-old Californian was given the surprise of a lifetime over the weekend when he was transformed into a TIE Fighter pilot in the Imperial Navy by members of the 501st Legion, an unofficial "Star Wars" costuming organization.
Matthew, who has been in a wheelchair since a 2013 battle with pneumonia, has been a "Star Wars" fan since the age of 6. In March, he had his wheelchair transformed into a TIE Fighter for "Star Wars Days" at Legoland, followed by a trip to the Star Wars Celebration in Anaheim in April.
"We actually made them out of cardboard, black paint and duct-tape," his dad, Michael Tillyer, told The Huffington Post. "Matthew designed everything and I was his hands."
(Story continues below image.)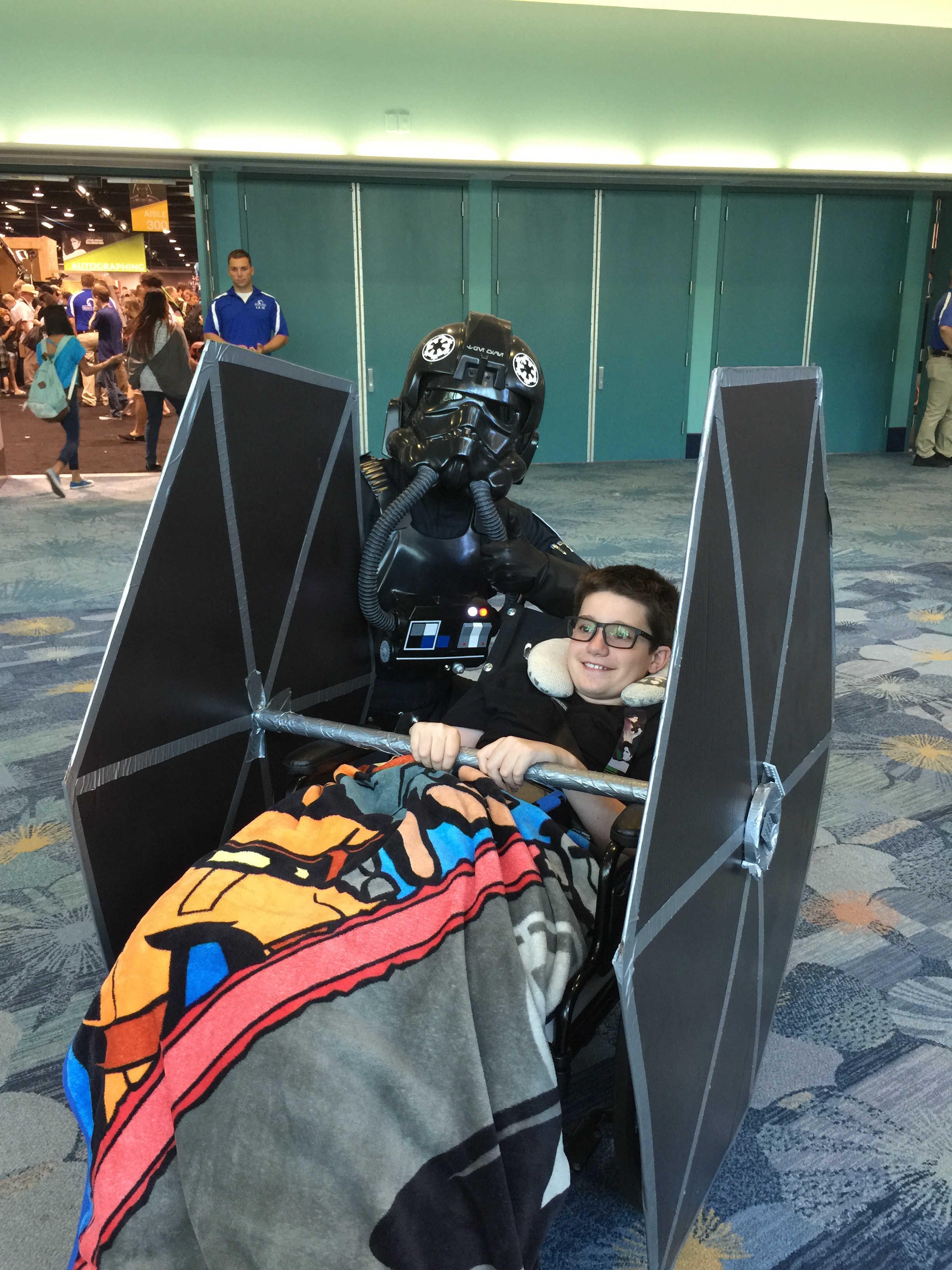 The TIE-chair won first prize in a costume contest -- and admirers from the 501st Legion.
"I'd never seen anything like it," said Lesley Farquhar, commanding officer of the Imperial Sands Garrison of the 501st Legion. "I had to talk to him. I was immediately impressed with Matthew's positive attitude. He was not going to let his condition get him down."
But Matthew was missing one thing to really complete his TIE Fighter: a pilot's uniform.
"More than anything, I wish I was a real TIE Pilot with a real fighter costume," he said at the time.
Unbeknownst to Matthew, his wish launched an effort that spread across the Empire, as 501st members from garrisons around the world contributed armor, labor, parts for the costume and raised $1,500 for medical expenses -- all without a word to the young fan.
"It was challenging to keep it from him for nearly 2 months, but we succeeded," his dad said. "All the while he thought the whole thing had been dropped."
On Saturday, the family told Matthew they were going to the park and asked him to dress in black to protect him from the sun. There, members of the local Imperial Sands Garrison as well as members of the Golden Gate Garrison in San Francisco, who had driven down to take part in the day, were waiting.
"At first I thought there was just some 501st event going on," Matthew said. "Then I realized what must be happening. I remembered the people I met at Legoland and Celebration. I was speechless with excitement. I was screaming on the inside but couldn't say anything."
The finished product looks like it came straight off the big screen: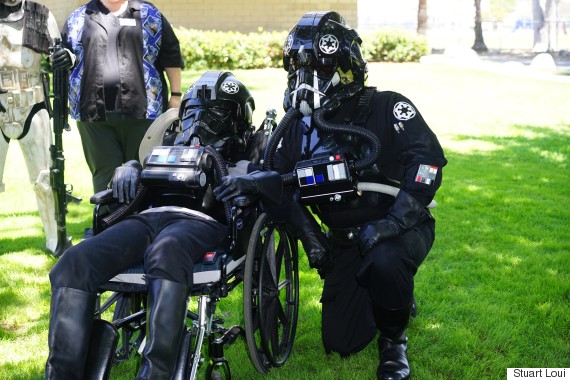 Matthew was given a certificate making him an honorary TIE pilot, and there were even special patches to mark the occasion:
"I loved all of the stuff but the best part was all of the people I was able to meet," Matthew said.
A Facebook page for Matthew has been filled with images of the event and encouragement from "Star Wars" fans around the world, who welcomed him to the Dark Side.
"This project represents the best our Legion has to offer," Albin Johnson, founder of the 501st Legion, said in a news release. "What you are seeing here is the heart of the Legion, and this is what the 501st is all about."
Tillyer's dad said Matthew "has seen countless doctors and endured more tests than imaginable," but none have been able to treat or even diagnose the cause of the problems that appeared after his battle with severe mycoplasma bacterial pneumonia.
"Star Wars and especially the Star Wars community have been a true bright spot in Matthew's life during this time," he said.
Before You Go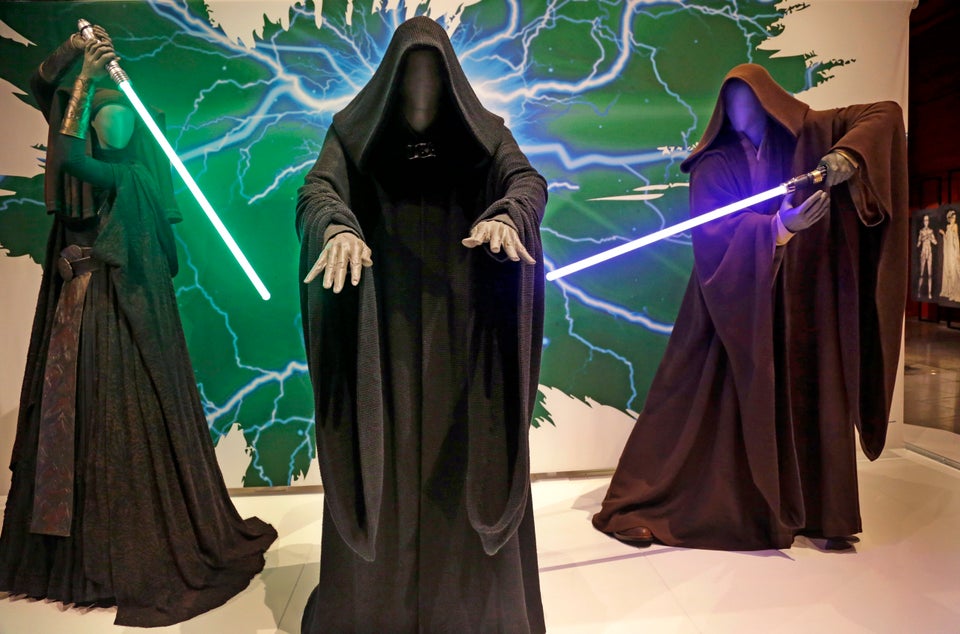 The Costumes of Star Wars
Popular in the Community