The Smithsonian is facing legal action from two brothers who filed a discrimination lawsuit against the institution in federal court last Thursday, the Washington Post reports. Max Gold, a disabled college student, and his brother Jake Gold, visited the National Air and Space Museum in August of 2012 where they were turned away from a flight simulator in what they deemed to be a disrespectful and embarrassing manner.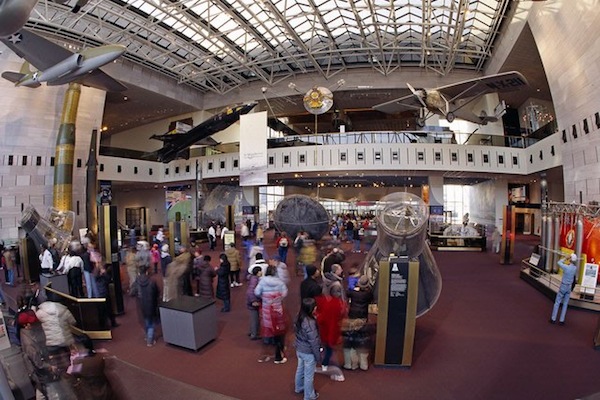 Photo via National Air and Space Museum/Facebook.
Having grown up with a medical condition that caused him to lose a leg at an early age, Max understood why he was turned away at the FLY attraction, as the safety harness for the F-18 simulator required the use of both legs. However, the RIDE simulator caused a greater problem for the brothers when a supervisor approached them as Jake was helping Max get ready for his turn. The supervisor yelled that Max could only take the ride if he could walk up the stairs himself -- and addressed only Jake, though Max's disabilities do not effect his ability to communicate.
"It was an assumption that was made that because Max is in a wheelchair, he cannot communicate properly," Jake told the Post.
Issues concerning policies for employee training on sensitivity and handling of disabled visitors, as well as changes to physical accommodations are addressed in the lawsuit, which was also filed against flight simulator operator Pulseworks.