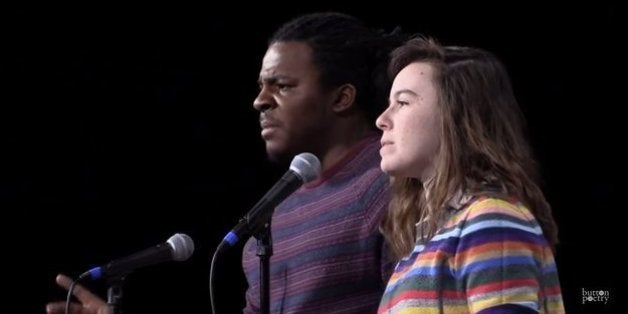 Darius Simpson and Scout Bostley begin to speak into their individual microphones -- but then they stop, switch mics and start talking again.
In the video below from the 2015 College Unions Poetry Slam Invitational, the two Eastern Michigan University students perform their spoken word poem "Lost Voices" and discuss white privilege, reproductive rights, male privilege and dating while black.
But instead of telling stories from their own lives, Bostley and Simpson tell one another's experiences. The result is a powerful commentary on white privilege and male privilege, respectively.
When the two trade their respective privileges they're allowed to say things they normally wouldn't be able to. Bostley says things that Simpson cannot because he is black, while Simpson says things Bostley cannot because she's a woman. Each story holds more weight with this added (normally absent) weight.
Bostley shares Simpson's experience as a young black man, while Simpson mouths the words. "The first day I realized I was black it was 2000," she says. "We had just learned about blacks for the first time in second grade, at recess all the white kids chased me into the woods chanting 'slave.'"
Then Simpson takes over to speak for Bostley. "As a woman, having a boyfriend is a battle," he says. "If 70 percent of us are abused in a lifetime what is the number of men doing it? The answer is not one man running faster than light to complete a mission and that is what leaves me sick."
They each go on to tell one another's story:
"As a woman I've learned to answer to everything except my name," Simpson says, while Bostley mouths his words. "'Little Lady' is not said to mean equal, but to make sure I remember my place. I battle between wanting to own my body and accepting there is a one in four chance a man will lay claim to my skin."
"Do you know what it feels like to be black? To pop-lock your way in and out of hugs -- it is not a problem you want to sympathize," Bostley says, speaking for Simpson. "But to tell me you know my pain is to stab yourself in the leg because you saw me get shot. We have two different wounds, and looking at yours does nothing to heal mine."
Finally the two switch back and speak for themselves. "I fight so my voice can be heard," Bostley says. "I fight for the voices you silence all in the name of what is right." Simpson continues, telling the crowd, "I am black and bold and beautiful by nature. Ain't no income that can change that."
Watch the full video above to hear the rest of Bostley and Simpson's riveting spoken word.
Related
Before You Go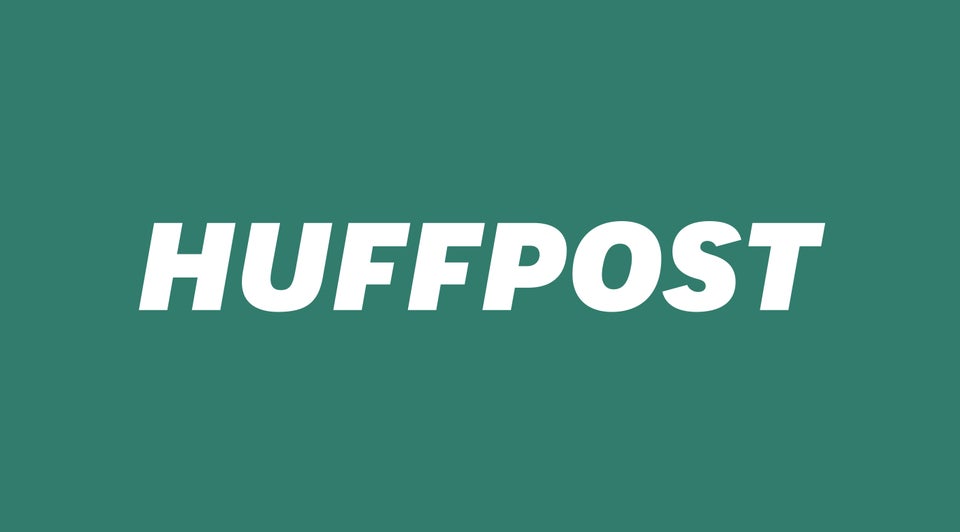 The Multiple Facets Of Modern Feminism
Popular in the Community