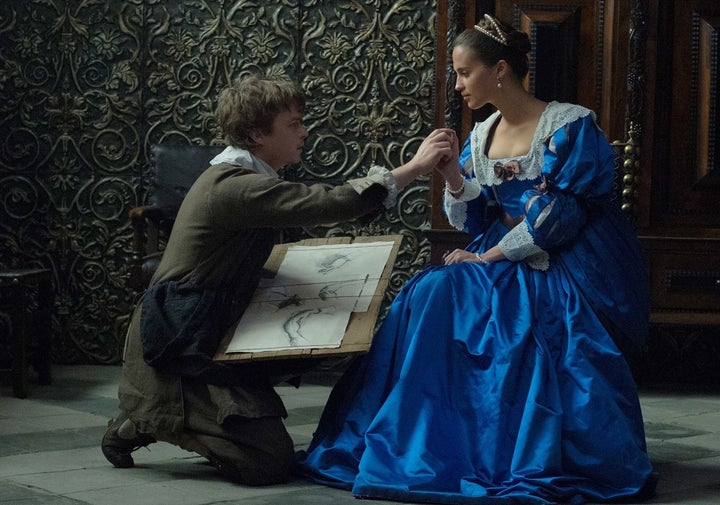 The passage of time has become synonymous with something negative. For instance, over time we age – a negative. In this age of technology, we're impatient for instant gratification. But there cannot be time constraints placed on art. It's already subjective, and it takes time to bring the vision in your mind to life. Sometimes, you're not even quite sure what your vision is until it happens, but you do know when something isn't quite right.
It used to be that time spent on a project was an indicator of the work that went in to making the best version of something, a labor of love if you will. Take Maxwell Perkins as an example. Perkins, who began his career working for The New York Times, was an editor at Scribner's and to this day is known for discovering some of the most quintessential classic American authors including Ernest Hemingway, F. Scott Fitzgerald, and Thomas Wolfe.
Before Perkins, editors didn't normally get so involved in shaping author's work. He changed the meaning of the job in large part because of his working relationship with Thomas Wolfe. Though ingenious, Wolfe was stubborn. He lacked discipline, overwriting his stories by hundreds of pages, and fought Perkins's edits at every word. But ultimately, the two men understood that art took time, creating your vision took time, and that was never a bad thing back then.
I first read Deborah Moggach's Tulip Fever nearly 17 years ago. It was before the book had been published and I fell absolutely in love. I had already read a review of a factual book about the tulip fever of 1630s Amsterdam and was fascinated by the concept of this mania and how it was the first example of the futures market. It was the first time that money was represented in metaphorical terms, like certificates and tulip bulbs. Then I read Debborah's manuscript and I knew I had found something truly special. The imagery and her characters were so captivating and the romantic storyline was so thrilling. It all instantly fit together.
I immediately bought the option and fewer than two days after I had sent it out, I had received offers from the industry's greats. Stephen Spielberg, Ridley Scott and Harvey Weinstein were all interested. I felt like I was dreaming. But then the whirlwind slowed. I was devastated initially because I thought we'd missed our opportunity. Little did I know the zeitgeist would only become more applicable. The recession that we were experiencing when I first optioned this book was only the start of a series of financial consequences that we've been suffering globally ever since.  If anything, it's a lot more relevant now then it was then.
The entertainment industry is continually in motion, constantly cranking out the next big project. When people hear how much time has passed between the option of the manuscript and the release, it automatically colors their perspective. The immediate instinct is that something is wrong. If you go into something with your mind made up, the chances of it being changed are incredibly slim.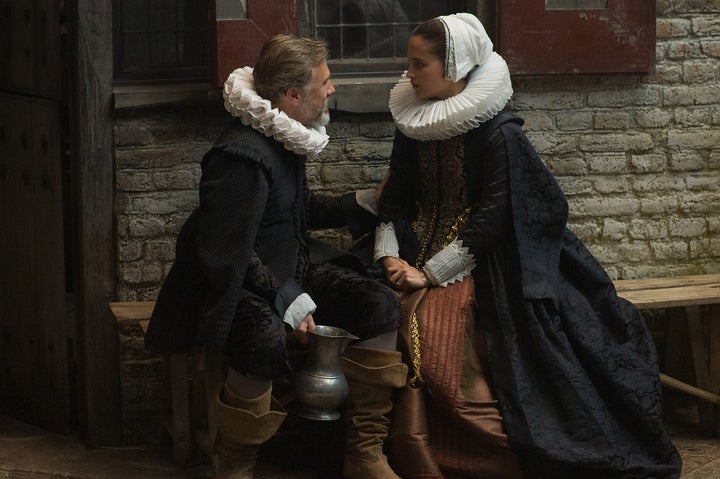 Earlier this year, we screened the film for a host of best-selling authors including Amor Towles, Anthony Doerr, Dan Jones, Jodi Picoult, Philippa Gregory, M.L. Stedman, Philip Kerr, Sally Bedell Smith, Daniel James Brown, Emma Donoguhe, and Ruth Ware. Each of these incredibly talented authors watched this gorgeous film and when they shared their feelings I was filled with such an enormous sense of pride. They praised the thrilling romance narrative, its humor, themes of female empowerment, the talent, the cinematography, the writing. At the risk of sounding like a braggart, their untarnished perspectives let them view the film with an open mind and appreciate the art it has become. 
In large part, this was why we went to authors for support. We knew they wouldn't judge the movie based on how long it has taken to get to the screen. They don't view the film with the same harsh eye that film critics do. They're not hardened by the trajectory of the production, but rather, they understand from personal experience the time and patience it takes to get something just right, to tell the story you need to tell from inside your bones. Time does not connote bad. To them, time has no meaning.
We used to value the journey, but sometimes it feels like now it's just about the destination. The experiences, knowledge, and time spent honing and refining is what pushes us to make something great into something extraordinary. I'll be the first to admit it's been a long journey with this film. While we may have hit some road bumps, I could not be more excited by the reception Tulip Fever has received from the community of artists gracious enough to share their thoughts. And this Friday, I could not be happier to share it with audiences.
Tulip Fever opens in theaters on September 1, 2017.
REAL LIFE. REAL NEWS. REAL VOICES.
Help us tell more of the stories that matter from voices that too often remain unheard.