Last winter, Moline, Illinois police officer Patrick Moody decided he wanted to do something nice for a complete stranger once a year.
Earlier this month, Moody got a chance to do just that.
A single mother, Danielle Robinson, drove through a green light near Moody's station on August 31 in her 1993 Chevrolet Lumina. Another driver passed through the intersection at the same time, believing they had a green light, which resulted in severe damage to Robinson's car. With no witnesses and only liability insurance, Robinson had no hope of recovering the cost of her vehicle.
Robinson couldn't afford a new car but knew she needed a way to transport herself and her children. When Moody arrived on the scene, Robinson was understandably devastated.
The police officer gave the distraught single mom a ride home.
"We talked to her a bit more and she told me she didn't have a clue what she would do," he told The Huffington Post.
But Moody had more than a clue. He quickly got ahold of a friend who owns a used car lot and told him, "We need to hook this woman up and get her a car tomorrow."
Moody's buddy agreed and the pair shared the cost of the car. Now all Moody had to do was get Robinson back to the station for the surprise.
The next day, Moody drove Robinson to the station, under the guise that she needed to fill out some paperwork. Instead of papers to sign, there was a 2001 Chevrolet Lumina waiting for her.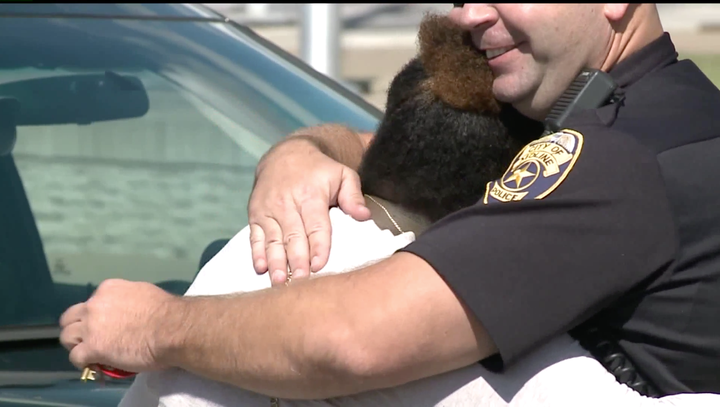 "You would have thought she won a brand new $50,000 car," Moody said of Robinson's enthusiastic reaction.
Moody told HuffPost that Robinson is a "wonderful" person and he loved being able to help.
"It made me way more happy than it did her," he said.