As he reflected upon his life in the theatre's dressing room, feeling rather blue over paths and choices and resumes and time, Mike Ostroski turned to his friend, and to his own surprise said, "Let's grow a garden."
Hundreds of seeds, a plot of land, tomatoes, revelations and one really good idea later, the gardener hits the stage.
Enter: Groundwork, the semi-autobiographical solo show written by Mike Ostroski and Derek Davidson. The play will be returning to Los Angeles after an impressive encore performance at New York's United Solo Theatre Festival where it had previously run as a 2014 Bestseller. This one-of-a-kind show follows main character, Paul, played by Ostroski himself, whose simple mission swiftly becomes an interrogation of the self, a battle of identity and ultimately, a quest to save the world. As the notions of growing and regrowing, blooming and fading, staying and changing, are dissected and explored, it is proven that through just one single character, you could be brought to the highest high and the lowest low.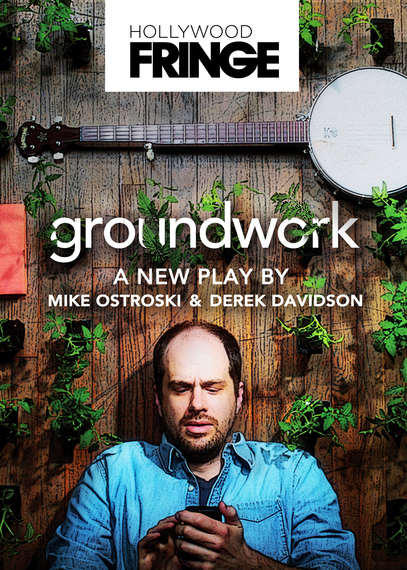 Ostroski, whose interest in the acting world began with Maria's solo in the middle school's The Sound of Music performance, has acted in television, movies and plays since his feet touched the stage. He is a writer, performer and gardener extraordinaire, turning personal experiences into explosive narratives. At the end of his 12 ½ year residency at Virginia's Barter Theatre (which was named after their admissions system, and founded by Robert Porterfield during the Great Depression, the patrons could barter their way to a ticket, by ways of livestock, vegetables, goods, etc.), Ostroski moved to New Mexico where he built his television and movie reel. After a few years, he moved to Los Angeles, got a recurring role on a Nickelodeon show and has lived here ever since, jumping state-to-state bringing to light, and performing in Groundwork. It was at the end of his work with Barter Theatre that the idea for Groundwork was sparked.
"Like many solo shows, or any kind of art, really, inspiration comes from actual experience. The idea for Groundwork struck during a time that was overloaded with transitions for me. I was right in the middle of the overwhelm. I was in a production of The Beauty and the Beast, in the dressing room, and I suddenly turned to my friend and said 'This summer. Let's grow a garden.' The idea came as a complete surprise to me. I didn't even know what I was asking at first. He was quiet for what seemed like forever - and then agreed. And we began. We were just two guys sticking our hands in the dirt, growing vegetables for the first time on this small plot of land, but the whole experience continually revealed itself as this surprisingly existential adventure. As we moved through it, I noticed again and again that there was such fodder here for a really good play. And it wasn't so much a calm, serene personal narrative. It was about life and death - both personally and globally."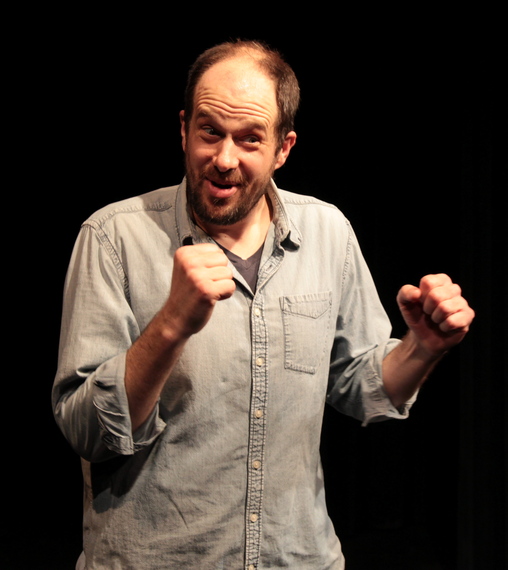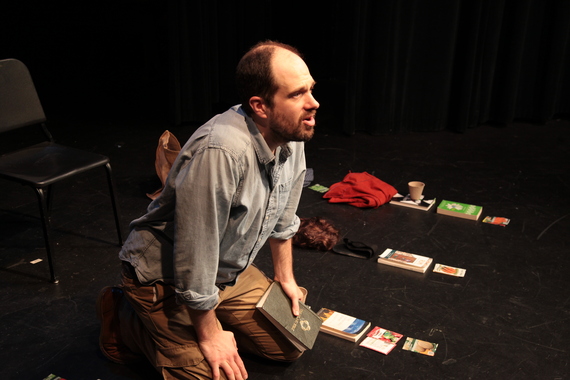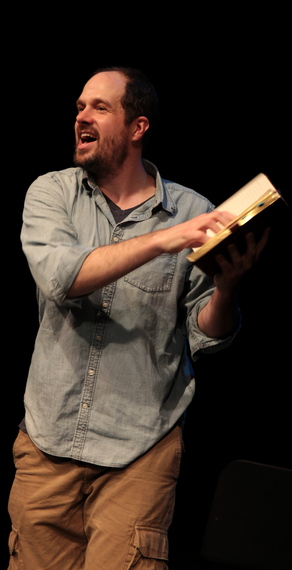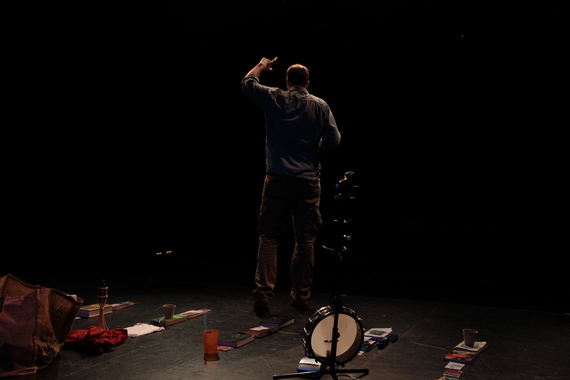 After a collaboration between Ostroski and playwright and friend, Davidson, was officially established, the two booked a stage, leaving them 9 months to write, rehearse and perfect the play. Davidson took the role of director and Ostroski, performer. Groundwork's first incarnation was a 90-minute piece. They inevitably trimmed the play down to an hour and ever since, Groundwork has had three runs in Los Angeles, the Albuquerque Q Solo Fest, Bar Harbor, Maine, and back to NYC for United Solo 2015. This June, Groundwork will be returning to LA at The Hollywood Fringe. With specified interest from Reflection Films, LLC, an Albuquerque production company, Ostroski worked with them to create a trailer for the play, giving it a superb vision for film (you can check out the trailer below).
"Grow a garden." The idea hits Paul like a meteor hitting the planet and he's off. He reads the books, sows the seeds, and before his first tomatoes ripen, departs on a crusade to save the planet one precious seedling at a time. Saving himself, however, will prove a much harder battle.
Groundwork will be showing Saturdays, June 4, 11, 18, 25, 2016 at 8:30PM and Sundays, June 5, 12, 19, 2016 at 5:30PM at The Hollywood Fringe Festival in Los Angeles, California. Running time is one hour. You can buy tickets here and check out more about the play and Mike Ostroski here.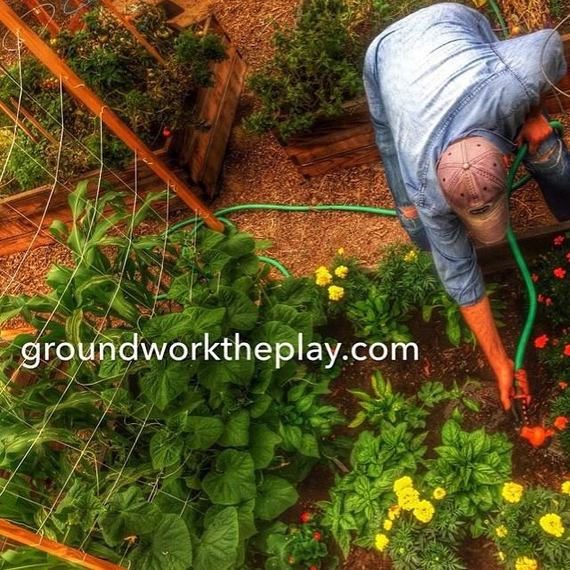 REAL LIFE. REAL NEWS. REAL VOICES.
Help us tell more of the stories that matter from voices that too often remain unheard.