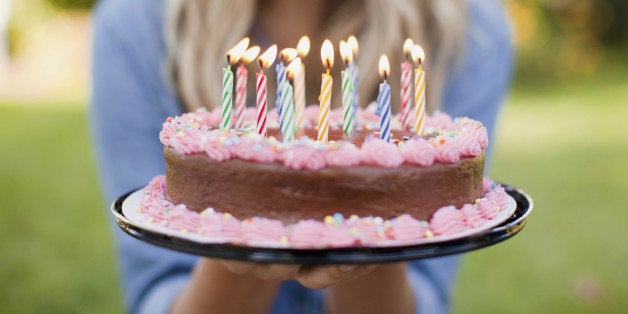 As we get older, we're bound to get a little jittery before a milestone birthday. Just ask anyone about to turn 30 -- or 60. But new research suggests our thoughts about entering a new decade could translate into major life-altering choices.
"People are more apt to evaluate their lives as a chronological decade ends and, as a result, more likely to make life-altering decisions," the authors Adam Alter and Hal Hershfield said in a statement. "As we age, it's good to understand this propensity so we're more likely to make constructive rather than destructive choices. Our research suggests that people who are nearing the end of a decade may be more likely to make large purchases (e.g., buy life insurance, invest in retirement savings, pursue cosmetic surgery, etc.). Being aware of the tendency to do so can help consumers decide if they are making such decisions for the right reasons."
The analysis revealed that men at ages 29, 39, 49 and 59 were nearly one-fifth more likely to be registered on an online dating service for people seeking extramarital affairs. Suicide rates among people with an age ending in nine were also two-and-a-half percent higher than others. On a more positive note, an analysis of first-time marathoners found those with an age ending in the number nine were a quarter more likely to participate than any other ages.
Does this mean a crisis is looming for everyone about to reach a milestone birthday? The analysis revealed that people at these certain ages are more likely to wonder if their lives are truly meaningful. It's hard not to, with messages like "50 is the new 30" or "30 is the new 20."
We're not aware of any similar studies that have pinpointed ages ending in nine, but endless research has been done on midlife crises. One international study from earlier this year said it happens between the ages of 40 and 42 on average, though it really depends on the person. Another study found many people believe that middle age hits as early as 35.
Do you feel especially introspective before you enter a new decade? Let us know in comments below.
REAL LIFE. REAL NEWS. REAL VOICES.
Help us tell more of the stories that matter from voices that too often remain unheard.
BEFORE YOU GO
PHOTO GALLERY
The Most And Least Flirtatious Post 50 Zodiac Signs