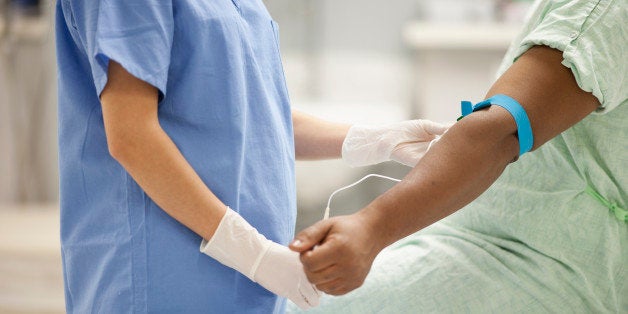 By Randye Retkin, Esq., Director and Founder of LegalHealth, a division of the New York Legal Assistance Group, and Founder of NCLSN; Coauthored with Beth Breslin, Staff Attorney, New York Legal Assistance Group
Laura, a single mother with breast cancer, no income, and no medical insurance, was over $300,000 in medical debt. While her doctors addressed her cancer, they could do little to help her deal with the devastating financial consequences of her illness. Fortunately, Laura's doctor referred her to a nonprofit that provides free legal services to low-income people living with cancer. Her attorney was able to get her approved for Social Security Disability, and eventually Medicaid, which retroactively covered all of her medical bills.
Laura's story is not unusual. People living with cancer face daunting legal and economic challenges. Many struggle with insurance disputes, obtaining public benefits, housing, loss of employment, future care and custody planning of minor children, and estate planning. And the ramifications of cancer have a particularly disproportionate and destructive effect on uninsured, low-income, and at-risk populations.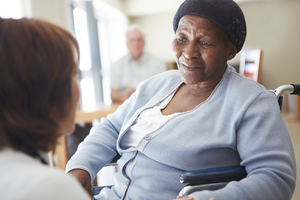 The National Cancer Legal Services Network (NCLSN) was established in 2009 to increase the availability of legal services for people like Laura. By connecting cancer patients with legal services, the NCLSN works to lift their legal burdens, allowing them to focus instead on their medical care and improving their quality of life.
Cancer is the second leading cause of death in the United States. In 2020, there will be an estimated 18.1 million cancer survivors in the U.S. -- 30 percent more than in 2010. Half of all men and one-third of all women in the U.S. will develop cancer at some point in their lives. While the five-year survival rate for all diagnosed cancers has increased, the rate of cancer diagnosis -- as well as the overall societal and individual costs of cancer -- also continues to rise.
For patients with or without insurance, cancer is an expensive disease. The National Institute of Health projects that by 2020, direct medical costs alone will be at least $158 billion, an increase of 27 percent over 10 years. Soaring medical expenses mean patients often have difficulties in covering living expenses, such as housing and groceries. One survey of cancer patients found that among survivors, 27 percent reported at least one financial difficulty and 37 percent reported needing to modify their work lives due to cancer. These costs can also impact a patient's recovery; according to a survey conducted by the Association of Oncology Social Work, 54 percent of cancer patients struggled to afford treatment, while 29 percent of patients delayed prescriptions due to financial pressures and 22 percent skipped doses of their medication. Patients with financial hardships due to cancer are more likely to rate their physical and mental health as poor, as compared to those who did not have financial hardships. Cancer patients with major financial challenges are also likely to suffer from depression and anxiety.
How Legal Services Can Help
Legal services attorneys, working in partnership with health care professionals, can help to address a range of the non-medical issues that stand in the way of improving a person's cancer prognosis and life expectancy. Chief among these is working to identify healthcare coverage options, securing coverage, and helping patients deal with insurance providers when disputes arise. An attorney can also help patients facing eviction, foreclosure or unemployment, secure Social Security Disability and other benefits, address matters related to consumer debt, and help with estate and end-of-life planning, as well as guardianship and child custody issues.
The work being done by the NCLSN and its member organizations is having a profound impact on patients and their families. An earlier study (2006) of cancer patients who received legal assistance through LegalHealth (a division of the New York Legal Assistance Group) yielded auspicious results: 75 percent of patients interviewed said legal assistance reduced stress, 50 percent reported that receiving legal assistance had positive ramifications on their families and loved ones, 45 percent said legal assistance positively affected their financial standing, and 30 percent of participants reported that legal assistance helped them maintain their treatment regimen.
Legal assistance helps patients help themselves. People who received legal services became better advocates on their own behalf, better able to face and conquer subsequent challenges. Healthcare systems benefit as well. When an attorney acts as part of the healthcare team, doctors are not burdened with issues outside of their expertise, and are able to focus on a patient's health. Healthcare institutions and practices benefit financially when their patients are not struggling with various legal issues. Patients may miss medical appointments and treatment, impacting efficiency and productivity, in addition to compromising care. And by assisting clients in obtaining health coverage, legal services help to move uncompensated care paid for by the hospital to compensated care paid for by insurance companies.
Cancer alone makes anyone vulnerable. Simultaneously coping with cancer and a serious legal matter can have catastrophic effects on patients and their families. Although we have made great progress and seen steady growth, there are still tremendous opportunities to expand this proven model to more communities across the country.