Anna Wintour: somewhere along the years her name became as synonymous with clean, classic, consistent chic as it has with Vogue, the magazine she oversees. So what a severe shock to the senses - and frankly, my spirit - to see our girl in the following photos.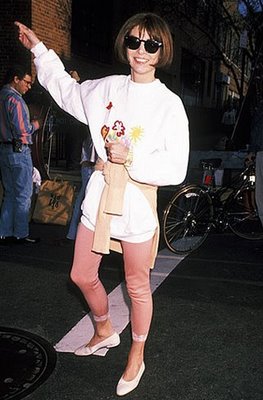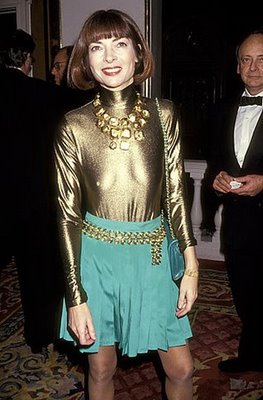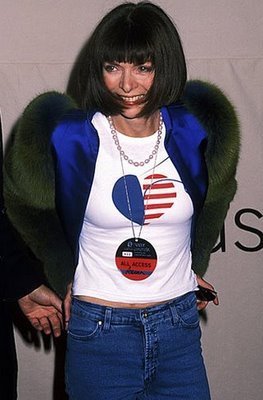 These pics, which were sent to me via email by a friend, show a circa 1990s Wintour unabashedly wearing a color block skirt, sheer mesh top, gold lame, a sweat shirt, and overzealous accessories. I am very confident that when these shots were taken, these ensembles were the very height of fashion. But the ravages of time have rendered them, (oh how I agonize at saying this....) tacky.
And that's why I love the outfits. Or, more to the point: Anna Wintour wearing them.
Like the recent projects the legendary editor has fronted (The September Issue documentary and Fashions Night Out), these photos of Wintour, a fashion Goddess, making the same style faux pas us mere mortals would, simply feels good - even if it doesn't look it.
Read more on Zandile's Daily fashion blog, The Blay Report.